Which is the best bet for Matthijs de Ligt's next club?
You could say Ajax upset the Champions League apple cart in 2018/19. They reached the last four by knocking off three-time defending champions Real Madrid and then their anticipated heirs, Juventus. In addition, they reclaimed the Eredivisie title after a five-year separation.
That's not all. The Dutch giants gave football two new generational talents and a promising managerial one in the bargain. Midfielder Frenkie de Jong is already promised to Barcelona for a tidy €86 million. Other top clubs are considering Erik ten Hag as their next boss since the new partnership between Ajax and Barcelona apparently doesn't cover gaffers. The Blaugrana instead endorsed Ernesto Valverde for a third-time-pays-for-all campaign. The Catalans were and still are interested in De Jong's best mate, centre-half Matthijs de Jong. Unfortunately, the teenage prodigy is a born leader not as prepared to fall in line as some might hope.
He's established himself among the finest defenders still on parade. Despite his relatively young age, he's a maestro at the back. The 19-year-old reads the game like a scholar and commands the box like a seasoned general. His height and imposing physique add to his influence. He's very good in the air. England found that out in the Nations League semifinal when he lost John Stones and rose to meet Memphis Depay's corner to level terms after making a rare mistake that gifted the Three Lions the lead. In essence, he is the total package.
As a result, De Ligt is a wanted man. Ajax is happy to sell him not for any perceived flaw but simply because that is what they do. They will facilitate any move he desires and the player possesses the wisdom beyond his years to take his time to choose the best option. Here are his choices.
Paris Saint-Germain
Since acquiring Neymar and Kylian Mbappe, the Parisians have become Champions League favourites to start every campaign. It's the other end of the tournament where they have problems and since the attack is of elite quality, it's at the other end of the pitch where they must upgrade as well.
Liverpool showed the world that attacks alone don't win major trophies. After losing to Real Madrid, they fortified their defence even further, installing Alisson Becker behind Virgil van Dijk and Joel Matip. Now they are European champions for the sixth time.
Nasser Al-Khelaifi reinstalled Leonardo as Sporting Director at least in part because the repatriated Italian is in tight with De Ligt's agent, Mino Raiola. They would love for De Ligt to do for Les Rouge et Bleu what VVD has done for the Reds and believe he is the missing piece in their puzzle. Expect them to bring the full financial might of Qatari Sports Investments to bear to acquire his signature.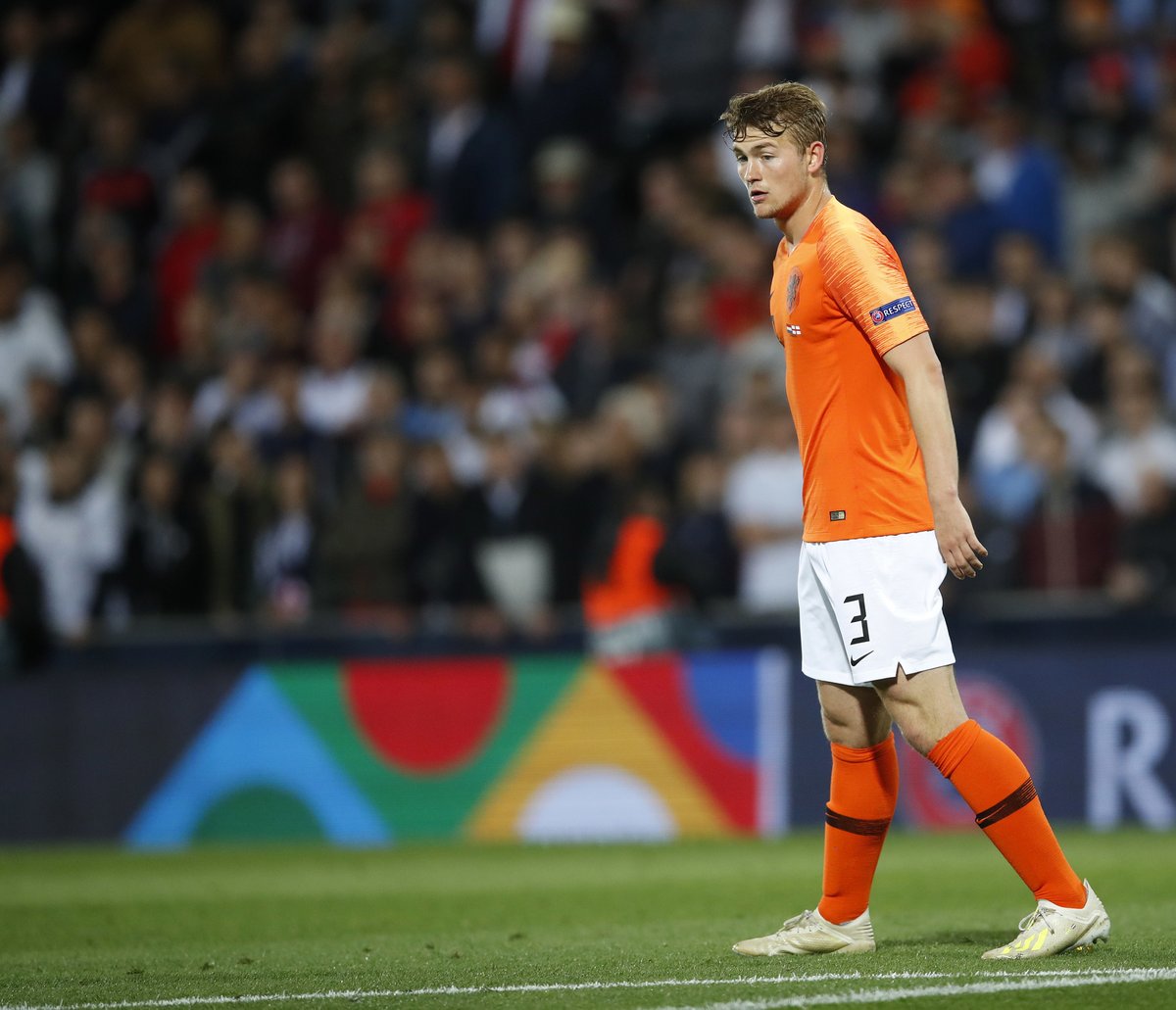 PSG offer 70M for De Ligt plus a bonus that would equal Barca's 75M offer. Leonardo also promised a record salary of €20M/year. Nothing is closed yet as PSG cannot buy before 1st July.
Raiola also wants to know if any other club can come close to PSG's salary figure.
[Via AS]
https://t.co/h5sW0JRrU9
Barcelona
The Catalans continue to be frustrated in their attempts to reach UEFA's summit once more. Lionel Messi promised the Camp Nou fans a Champions League trophy before the season's first match but even the world's greatest player can't be in 11 places at once.
Gerard Pique is a world-class defender even at 32. That said, his two French partners left something to be desired. In Samuel Umititi's case, it was a clean bill of health but for Clement Lenglet it was form, plain and simple. De Ligt would resolve Barca's defensive woes. Even better, his best mate awaits his arrival. Settling into a new culture won't be so difficult with someone from home always around.
Yet, one gets the impression that De Ligt wants to find his own path in life or this would already be a done deal. That's a problem. Barcelona retain the right of refusal on any player Ajax sells but the player can trump that by refusing to come to the Camp Nou. Like his PSG counterpart, club president Josep Maria Bartomeu may find that money won't buy this crown jewel.
Manchester United
No Champions League football at Old Trafford next season. Instead, the Red Devils will battle for the Europa League trophy. Ultimately, this is because the club hasn't had a clear plan in place since Sir Alex Ferguson retired but it's also because they lack quality at the back. This season, they conceded the most goals among the Premier League top six and finished sixth because of it.
Victor Lindelof is developing into a first-rate defender but mainstays Chris Smalling and Phil Jones don't invoke fear in anyone. Instead, opponents view Manchester United fixtures like presents under the Christmas tree that they can't wait to open.
Ole Gunnar Solskjaer knows he must upgrade the rearguard. The board are prepared to back him. Activating Ajax's £67.50 million asking price for their captain won't be a problem. The question is how far they're willing to take the bidding and whether De Ligt will entertain an offer from a team not in the Champions League?
Juventus
The Old Lady has three old men at centre-half. Leonardo Bonucci and Giorgio Chiellini are sticking around for another season or two but 38-year-old Andrea Barzagli is calling time on his Turin service. As much as the club needs a new manager in the wake of Massimiliano Allegri's departure, they could use a young, generational centre-back to continue their tradition of greatness in their own third.
At the Nations League final between Portugal and the Netherlands, a victorious Cristiano Ronaldo approached De Ligt with a recruiting pitch. The teenager didn't know how to reply. His lack of enthusiasm has some believing the greater wealth of other interested parties will almost certainly rule out the Bianconeri. Ironically, it's the comparatively poor side who believe money will talk.
Best bet
Obviously, this is a young lad who has a bright future and should only get better with time. He's taking his time to decide what he wants. If it's money, PSG has the inside track. If it's comfort, Barcelona and Frenkie de Jong will make him feel welcome like no other. If it's a chance to develop his craft, where better to learn than at Juventus, the greatest defensive club in the history of the game? If he decides he wants to be the foundation of a new dynasty, Manchester United is the club for him. Most people would pick one from the first three. On the other hand, this entire article details how Matthijs de Ligt isn't like other people.
The best bet? There really isn't one. Guessing where Matthijs de Ligt will play his football next season is just a spin of the wheel.