Mauro Icardi must keep cool head to excel at Paris Saint-Germain
Mauro Icardi is doing the business on the pitch for Paris Saint-Germain. But will he stay cool-headed off it?
Mauro Icardi has been through a lot in his relatively young life. But he can be thankful for the opportunity to live his dreams playing for some of the best clubs in Europe. Unlike some of his contemporaries, who started the journey to the top but never managed to get there, Icardi has been fortunate to Inter Milan, who're amongst Italy's finest.
Although Icardi didn't manage to win major silverware with the San Siro outfit, he was treated like a king from day one. Handed the captain's armband in just his second season with the club, the Argentine felt he could do no wrong. Although the forward performed on the pitch, his behaviour off it left much to be desired.
Aged just 22 at the time, it's not difficult to understand why the fame and fortune got the better of him. Icardi hadn't learned responsibility, or how to remain humble while on the mountain top. He wrote a book about his life in 2016 in which life and journey so far was discussed. But Inter fans took exception to some things he said in one of the chapters. There was a backlash with supporters demanding his departure from the club.
Icardi was fined and made to remove said chapter from the book - but the damage had already been done. From then on, it was a matter of when the Argentine would depart as opposed to if. Last term, his relationship with the club completely broke down and something had to give. Not even a change of managers could restore the damage and the 26-year-old had to leave for Paris Saint-Germain. The Parisiens signed Icardi on loan with an option to buy.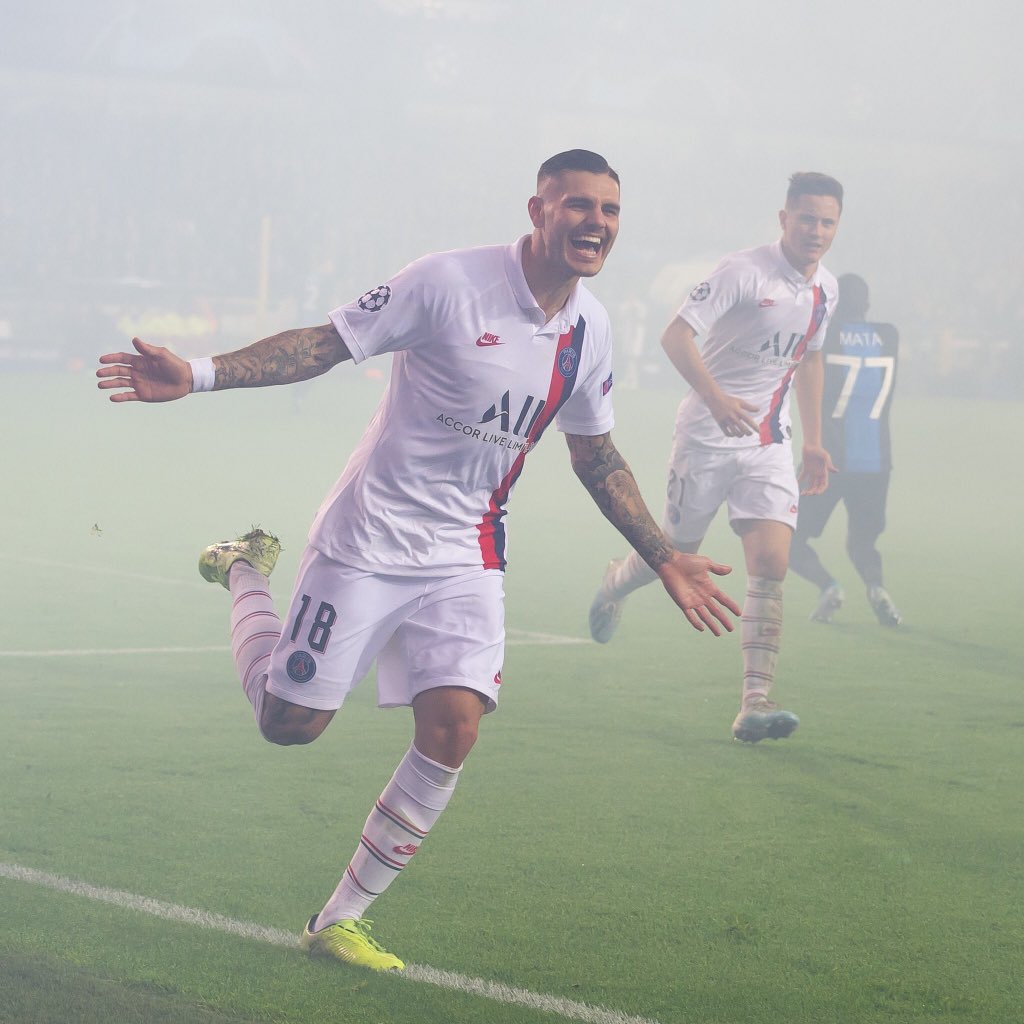 But the Argentine has wasted no time in showing the world what took him from humble beginnings at Vecindario in the Canary Islands. to become the most valuable player at Inter. In just six appearances for PSG, Icardi has scored five times. Three goals in three Champions League outings have put the Ligue 1 champions in a commanding position as runaway leaders in Group A.
For a player that's used to being idolised, which has led to a heightened sense of self-importance, it remains to be seen how long he can go on producing the goods without feeling entitled to get more in return. The French side has had issues with Neymar in recent times as a result of the Brazilian's behaviour that has stemmed from an over-bloated sense of self-importance - which resulted in a serious undermining of the club.
It has led PSG to take a strong stand against such behaviour to prevent an epidemic. Therefore, any such behaviour from the Argentine simply won't be condoned. Having shown he's dispensable in Italy, the last thing Icardi will want to do is damage his reputation further by putting forth the same attitude that landed him in trouble on Italian shores.
For all the talent and ability he possesses, failure to keep a cool head and maintain the right focus could ruin everything. Icardi's wife and agent, Wanda Nara, needs to care more about his reputation and well-being than just money. The presence of relatively bigger egos in the PSG dressing room in comparison to the one at Inter will also serve as a humbling factor.
Indeed, if the former Sampdoria man did learn anything from his experience in Italy, it should serve to keep Icardi always in line at the Parc des Princes...