Why Max Allegri should top every managerial shortlist
Where will Massimiliano Allegri go after leaving Juventus?
Massimiliano Allegri is a careful man. Everything that he does is meticulously planned, pored over and executed with a precision that precludes spontaneity.
Thorough planning and attention to detail is a trait common among Italian managers. Roberto Mancini, Antonio Conte and Claudio Ranieri, to name a few, have all enjoyed tremendous successes in their careers partly due to tactical tinkering.
Allegri is arguably the best at it of them all. He's so obsessed with controlling every tiny detail that he takes the philosophy into his own career.
"Certainly I will go abroad", he said with no degree of uncertainty when asked what his next step would be after Juventus by the Telegraph in April 2018. He also asserted that he will spend "five or six years" more in club football before moving on to manage a national team. He's a man who knows what he wants.
It's fair to assume that, although the announcement of his impending departure from the Bianconeri seems abrupt, it's a decision that Allegri considered and made a long time ago.
The question on everyone's lips now then is 'where will he go next'? Manchester United would have been the obvious link if Ole Gunnar Solskjaer's tenure was still a temporary one, but it's unlikely Ed Woodward would look elsewhere so soon after hiring the Norwegian permanently.
But the real issue that needs addressing right now is that of the Italian's reputation. Despite the constant stream of titles and his demonstrated ability to be successful wherever he goes, there remains a cacophony of deafening cries that he isn't a top manager.
Victim of other people's failures
The most common, and lazy, accusation levelled toward Allegri is that a lack of competition is the main reason behind his domestic success in Turin. While it's true that some of Italy's great clubs like Internazionale and Milan are suffering a period of decline, Serie A remains amongst Europe's most competitive leagues.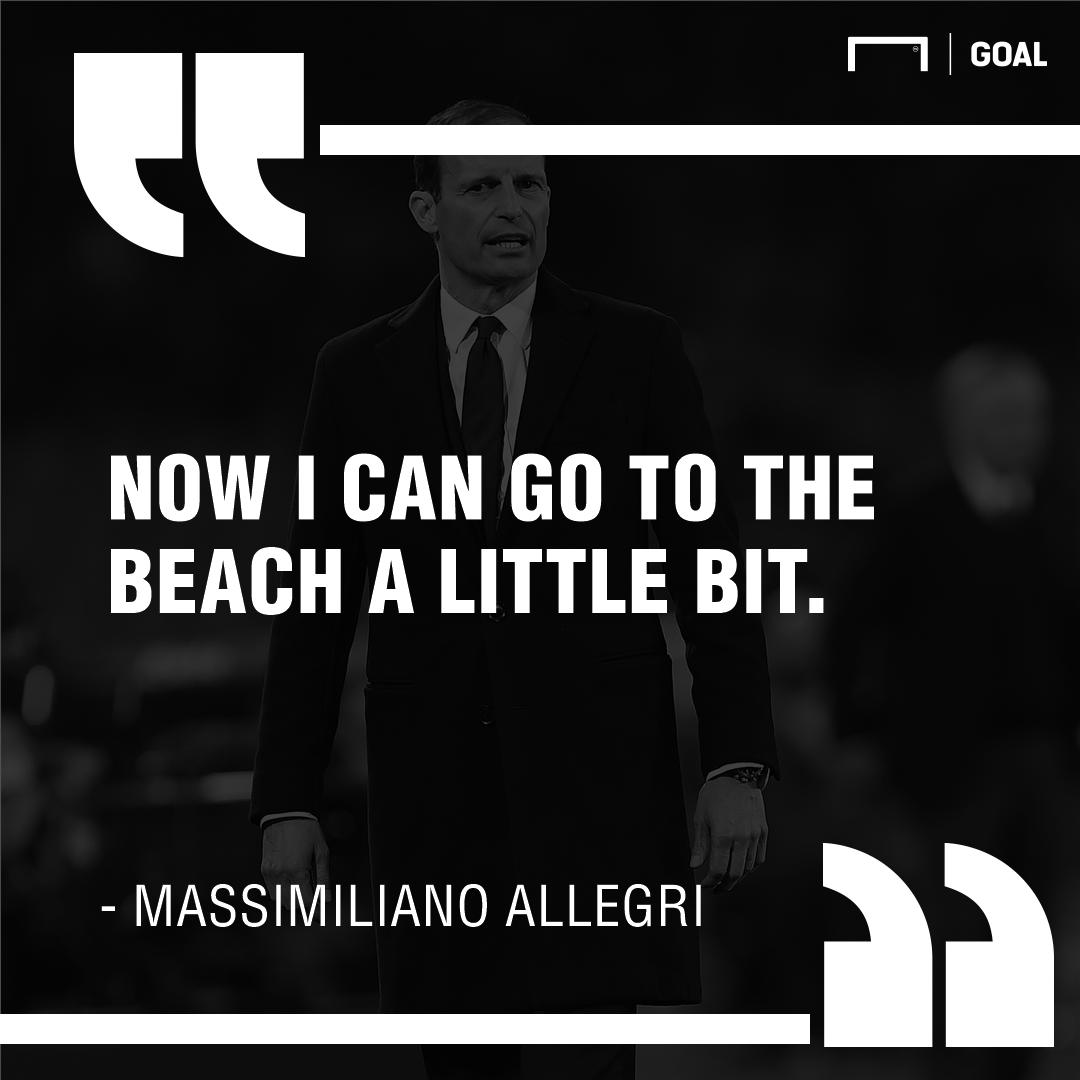 It's fair to say that Juventus are streets ahead of the others, but the manager still has the task of finding a winning tactic just like anywhere else. In fact, it could be argued that Allegri must contend with the extra duty of motivating his players to play to their limits even though they know that they are superior to any other side they face.
The point is, he cannot be blamed for the regression of his rivals in the last decade. The only thing he can control is how his team sets up and how they play. It's cliché, but you really can only beat the teams in front of you, and that's what he's done ever since he first set foot in the managerial dugout at Allianz Stadium.
He hasn't failed to win the league in any season since joining the Old Lady, but they had also won it in the three seasons prior to his arrival, under Antonio Conte. This provides people with another stick to hit him with, the notion that he inherited a successful side as opposed to building one.
But there's something that people either forget or flat refuse to acknowledge. Allegri was a successful manager long before he took charge at Juventus.
Midas touch
The last club to win the Scudetto that wasn't a Turin-based side that plays in black and white was Milan in 2010/11. Who was the man who guided the Rossoneri to that victory? Allegri.
It was his first season at San Siro, in his first managerial role at a 'big club'. He was a surprise choice for many, but soon silenced the critics with a championship win that ended five years of Internazionale dominance, just twelve months after their city rivals had completed a treble of the league, the Coppa Italia and the Champions League.
Even before his dalliance with Il Diavolo Allegri had built his reputation with good results at lower clubs. He got the Milan job by turning perennial yo-yo club Cagliari into mid-table finishers. Prior to that he oversaw Sassuolo's first ever promotion to Serie B in 2008.
This is not a world-class footballer who waltzed straight into a cushy high-level coaching position the moment he hung up his boots. Allegri enjoyed a modest playing career before honing his skills and proving his ability at lower league clubs, mostly in Serie C.
From there he has worked his way to the pinnacle of Italian football, with the only blot on his copybook being his failure to win the Champions League with Juventus. Although, two appearances in the final is no mean feat, and he was unlucky to see his side knocked out by eventual winners Real Madrid in the quarter-final last season through a questionable penalty decision.
He has his doubters, but the truth is he's now an experienced manager at the top of the sport. Most teams would be lucky to have him. No doubt one of Europe's elite clubs will soon have that honour.
Though, knowing 'meticulous Max', Allegri has likely already decided what his next step will be.