Searching for Michael Carrick
Save for timely moments of brilliance as a player, Carrick blends into the background with ease. Can he step into the limelight as a manager?
A Geordie, a Norwegian, an Irishman and a fat, bald Lancastrian regularly attend Premier League matches as a group. They chat together, analysing each match as it progresses. When their emotions get the best of them, the Norwegian, Irishman and Lancastrian tend to leap out of their seat and rush down to pitch level, the better to shout and gesticulate at players. The Geordie merely sits back, looking pensive.
It's not clear what Michael Carrick is thinking in these moments. Is he the secret mastermind behind Manchester United's tactics, finding the key adjustment to unlock opposing defences like he found key passes as a player? Does he whisper instructions to Kieran McKenna and Mike Phelan to deliver to certain players? Or Ole Gunnar Solskjaer to the squad as a whole? Is he uncomfortable stepping out in front of 76,000 Old Trafford denizens to do so himself? Or, as he strokes his auburn beard, does he imagine he might look dapper striding the technical area in a Brooks Brothers vest, all the while knowing someone already patented the look?
To the naked eye, Carrick coaches like he played, never seeming in any great hurry but always ready to make a timely contribution.
That isn't to say he lacks passion. For what it's worth [are you having fish for dinner?], the Mirror reported he engaged in a training ground spat with Paul Pogba shortly after Jose Mourinho was sacked. At Anfield, during this weekend's match with Liverpool, he exchanged words with Reds' supporters following Virgil van Dijk's early headed goal from a corner United's coaches believed was wrongly given. No one agreed to meet for drinks later.
Crossing him elicits a response, then. He is combative but the question mooted here is whether he's managerial material?
Sometimes I feel like Michael Carrick is the Man Utd manager the way Ole tends to consult him especially when the camera is on him#MUNWOL
Solskjaer runs his staff in the same style he encourages the squad to play. His assistants needn't wait to be called upon to offer their thoughts. While each attends to specific duties, Phelan organising the defence and McKenna keeping an eye on the youngsters, for instance, they freely drift into each other's territories, their input in all matters welcomed.
Although you won't find too much in the public eye regarding his work behind the scenes, it's natural to think Carrick's speciality is the midfield. He played in the middle of the park, operating from a deep-lying position, alternately working short combinations and picking out long diagonals or balls over the top with precision.
If the Mirror's reporting was accurate [rather than the typical fish-wrappings], any tensions with Pogba apparently subsided. When the Frenchman is available, you can see Carrick's influence on his passing. Like the older man, the younger knows where to put the ball for Marcus Rashford, Anthony Martial or Daniel James to take in stride, almost always perfectly weighted from half a pitch away. Carrick can't teach the talent necessary to be so instinctively accurate but he can point it in the right direction.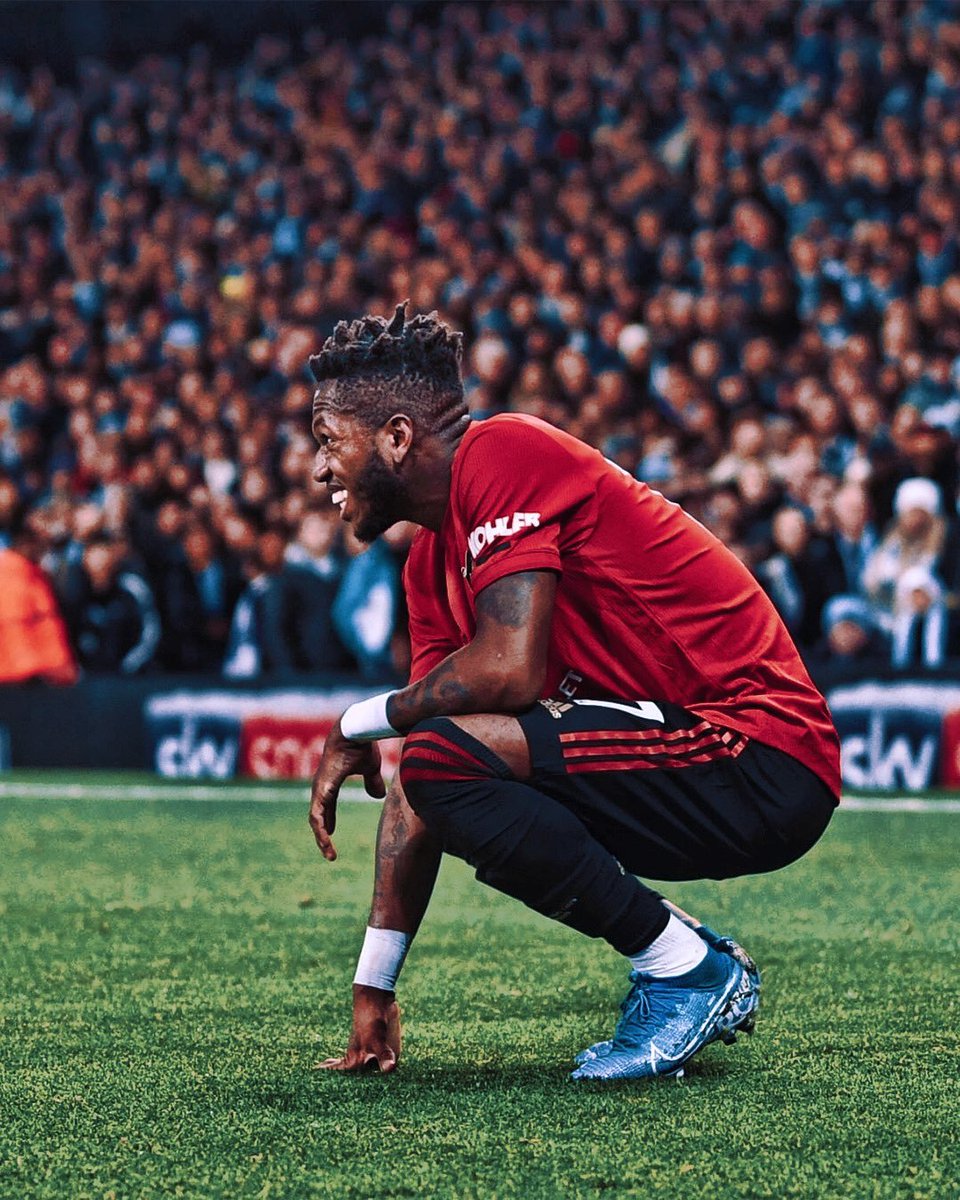 Without taking any credit away from the man himself because he's been absolutely brilliant for the past 2-3 months but whatever Kieran McKenna & Michael Carrick have done with Fred has been incredible for his development & for #
mufc
as a whole.
https://t.co/nkt9vYmuLJ
He can also influence Scott McTominay's positioning and reading of the game, Fred's overall play and awaken Nemanja Matic's inner child. Almost brainwashed into a rigid defensive style after years under Jose Mourinho, the Serb is becoming bolder with each passing game in the new regime. He takes on defenders regularly now, both in the centre of the park and the final third, beating the first, drawing a second's attention and sometimes a third's, creating space for more skilled teammates to exploit when he finally does make an accurate pass. He still looks stiff and awkward but now uses the guise to sucker opponents into embarrassing themselves. Go on; tell me Carrick isn't behind that surprising development.
Although the Geordie's quiet nature doesn't shout out the presence of a manager in waiting, he wouldn't be the first mild-mannered boss to take a club's reins. Claude Puel never had much to say. Nor did Ronald Koeman. The two erstwhile Southampton managers held very different philosophies but similar demeanours. Closer to home, Solskjaer suffered from a milquetoast reputation as a gaffer until he recently put Robin van Persie in his place.
Jesse Lingard and Andreas Pereira's struggles in the number ten role suggest Carrick must expand his coaching chops beyond the position he played or delegate in a similar fashion to Ole. Whether or not the assistant holds ambitions to take charge at some point in his coaching career remains his secret. When the time is right, he'll let everyone know. The potential exists, however. In the interim, United's young squad benefits from his presence.