Is midfield Mourinho's biggest Spurs challenge?
Can Tanguy Ndolmbele's presence calm Jose Mourinho?
It has a been over a month since Jose Mourinho took charge at Tottenham Hotspur and reality is suddenly setting in. Spurs, like any other team, had a huge uplift when the new boss came in winning four of their first five, scoring 16 goals in the process.
Alas, the Honeymoon period has since ended and Spurs already look back in their old ways that existed in the final few months of Mauricio Pochettino's White Hart Lane reign. Again, it all comes back to that troubling midfield of theirs...
The middle of the pitch has been Spurs' biggest cause for concern since midfielder Mousa Dembele left for Guangzhou R&F. Not only because of what he could do with the ball but also without it. The Belgian could be trusted to anchor the midfield, carry the ball forward and protect his defence by winning possession back. The perfect balance - which is exactly what Spurs currently lack in the engine room.
It's not that the North Londoners are bereft of quality, either. Eric Dier is a stereotypical Mourinho player while Harry Winks' distribution is up there with the best in the Premier League. Then you have Moussa Sissoko, who can cover every blade of grass and then some. Oliver Skipp is up and coming and Tanguy Ndombele does absolutely everything well. Christian Eriksen also puts on a show when he's in the mood - though his days at White Hart Lane seem to be drawing to a close. But in the Mourinho 4-2-3-1 (or lopsided 3-5-2), finding the perfect blend has been the common issue.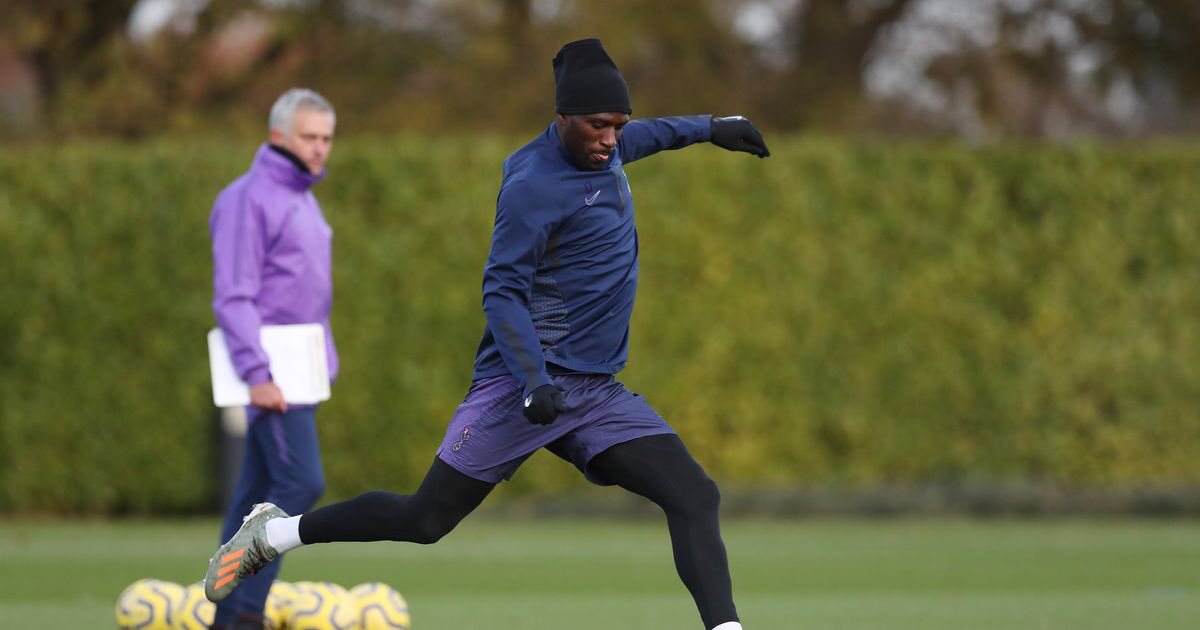 Why Jose didn't start Sissoko:
"What made me [start Winks & Dier] was the positional play of the 4 attacking players. I needed 1 midfielder that was more positional and I needed 1 midfielder that was more a passer. Moussa, he is a good player, but he is different than my needs."
https://t.co/Y3vo6wqwph
But it just isn't happening for Mourinho's men. The pivot of Winks-Sissoko was completely destroyed at Old Trafford. Dier-Sissoko suffered a similar fate against Chelsea and Bayern Munich respectively. Switching to a three is not in Mourinho's mind, given Alli's effectiveness and impact further up the pitch. Winks leaves a lot to be desired off the ball as great as he is on it. The young Englishman often gets caught out in transition and ends up giving needless free-kicks away to the opposition far too frequently. Dier is sluggish, at times, while his distribution as the #6 isn't the greatest either. Nor is he watertight defensively. Sissoko is not known for his ball progression skills and consistently shows signs of recklessness. For all their talents they have just as many flaws.
So what did Mourinho do? The self-proclaimed Special One began to bypass his midfielders during the build-up phase. Toby Alderweireld and Jan Vertonghen were asked to hit it long to Harry Kane - who could further lay it off or flick it in behind for the likes of Alli, Son and Lucas. That tactic was useful in some games, like against Bournemouth or Burnley for example.
Since then, we've seen Ndombele showing hugely promising signs, especially in the away game against Norwich. The Frenchman was Spurs' best player at Carrow Road, reminding us all of a certain Belgian midfielder that used to don Lilywhites colours. Ndombele was excellent, taking on players almost at will and more often than not, picking the right pass. But, again, the former Lyon maestro couldn't build upon a solid outing as he suffered yet another injury at Southampton. Unfortunately, that has been the story of his season.
Standout player in this graphic is Ndombele, absolutely unreal.
5.7 dribbles per 90 & dribble succ 77%
Once this man adjusts his fitness to the PL, he'll be absolutely unreal.
https://t.co/VfNe5nqn9g
Thus, the responsibility fell on Eriksen to deliver, again. The Danish playmaker had been among the best players in the Pochettino era playing in attacking midfield. He has now had to drop deeper into a role that isn't a natural fit. His vision and technique to find runners are unmatched, though it's harder to do that the further away from the opposition goal you are. Plus when it comes to wrestling back possession he's certainly no N'Golo Kante...
Against Middlesbrough in the FA Cup, Alli was asked to play in the double pivot after Winks went off. Whatever the answer is for Mourinho, Alli playing deeper couldn't be further away from it. The Englishman comes alive in the final third with his one-twos, movement and instinctive finishing. With star striker Kane out, Alli should playing higher up if anything, not further back...
Then you have Giovani Lo Celso. The Argentine's Spurs career is slowly but surely picking up pace. In bursts, the 23-year-old has certainly been impressive. Style-wise, he certainly reminds me of the Eriksen from a couple of years ago due to his composure, tidiness and chance creation.
With Kane out injured, Mourinho has now lost the option of going long. Although Son can play as the main striker, the South Korean needs balls played in behind or into the channel rather than on his chest with his back to goal. This is where players like Winks and Lo Celso will become crucial.
But once again, a Lo Celso-Winks double-pivot only sounds good when the game is being played in the opposition half. That's just not Mourinho's nature and why would the Portuguese change the habit of a lifetime?
Ndombele holds the key. The Frenchman is the only bridge between the two positions and adds an x-factor to the North London outfit. At this stage, I genuinely don't think it's a stretch to say he's crucial to this new-look Spurs system under Mourinho. He just has to stay healthy.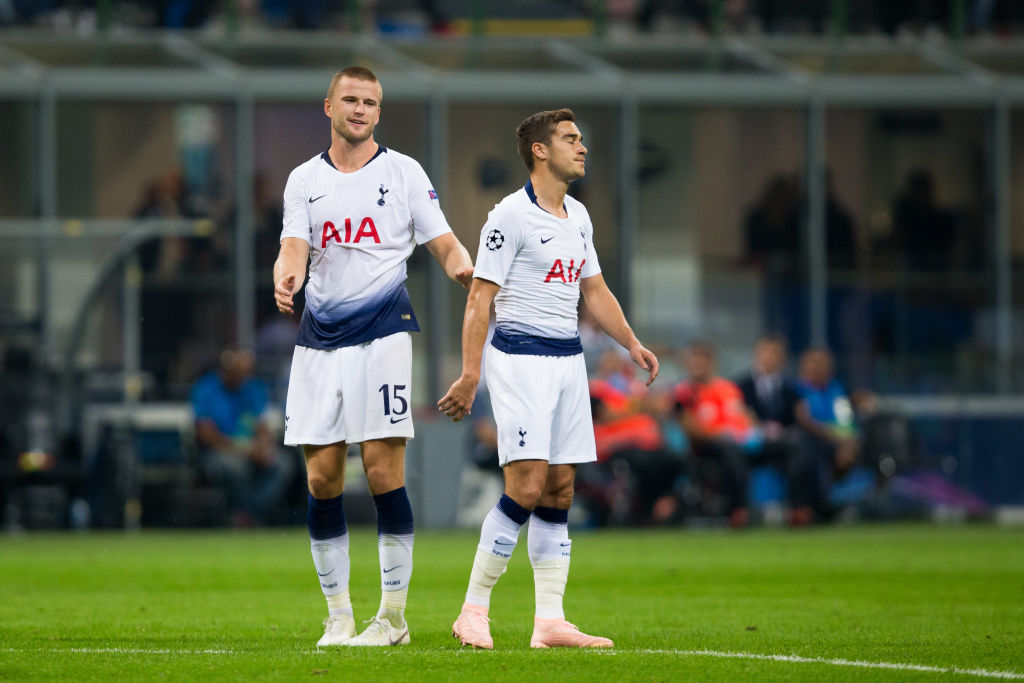 #
THFC
have no plans to panic buy in this window in response to Moussa Sissoko's knee injury. The priority is selling Christian Eriksen in January and offloading Wanyama. [Standard Sport]
Leaves just Winks, Dier and Skipp in DM. Serious problem that needs addressing now.
https://t.co/wfJHTQMhoA
Mourinho will likely have to make do with the options he has until the summer, mixing and matching depending on the opposition. In most matches, Spurs will at the very least have enough to compete, though when going up against the elite sides, don't be surprised to see their struggles continue.
At the season's end, the onus will be on Daniel Levy to go out there and sign a world-class defensive midfielder. Go down the list of successful Mourinho teams and they've all had one. From Costinha to Claude Makelele and Xabi Alonso to Nemanja Matic, the proof is in the pudding. Then, and only then, will Spurs be competing for major honours under the self-proclaimed Special One.