MLS Grab Bag Week 4: Crew don't fear Ragnarok and Ibra goes to Hollywood
Welcome to the 2018 season's fourth edition of MLS Grab Bag. Each Friday we'll review midweek news, preview key weekend matches, and explore other interesting developments. Fair warning, I'll be very much hands-on this week.
Business as usual
Yes it's an international week but Major League Soccer remains active.
On the one hand the choice is understandable. If MLS respects the calendar, its fans aren't going to mow the grass and go antiquing on the weekend because the only game on offer is the USMNT v Paraguay on Tuesday. They're going to spend their money on the NBA, NHL, or maybe March Madness. You have to keep the product in front of your customer.
On the other hand MLS stresses its ambition to rank among the world's elite leagues at every opportunity. Well here is an opportunity. The only time a child is allowed to sit at the grown-up table is when he acts like one. To earn respect the league is going to have to observe the FIFA calendar.
Speaking of business…
The Los Angeles Times and Sports Illustrated reported on Thursday that Manchester United striker Zlatan Ibrahimovic has signed a $1.5 million/yr deal with LA Galaxy through the 2019 season and may be in the squad for next week's Angelino Derby v LAFC. There are pros and cons to this news as well.
On the one hand Ibra is 36 and coming off a second stint on the trainer's table for a knee problem. On the other he is Ibra: sublimely skilled footballer, opinionated self-promoter, and consummate showman. If healthy, which is the only question, age won't matter. Ibra will produce on the pitch and in front of the microphone.
His presence in the derby on March 31st will be a marquee event for the league. The charismatic Swede's debut won't approach the anticipation surrounding David Beckham's signing although Zlatan will tell you it should surpass it. With the former United, Paris Saint-Germain, Inter, Milan, and Juventus legend headlining, Galaxy v LAFC will dramatise the league's generation gap.
The five-time MLS Cup winners represent the old guard, signing ageing players whose celebrity is as valuable if not more so than their fading talent. [Checks to make sure Zlatan isn't looking over his shoulder] The fresh out of the wrapper Wings have taken the new path, signing 20-something stars such as Carlos Vela and Diego Rossi, who are still in their prime or approaching it. Ibra's arrival has instantly transformed their rivalry into the MLS version of Manchester United v City. With at least five seasons to play before the US returns to the World Cup this is a signing that will keep American soccer in the international spotlight this summer.
Survey Says
During the preseason ESPNFC surveyed MLS players anonymously on several issues affecting the league. The results were published this week. There were many interesting questions and answers.
More than 60% of players wanted the league to adopt promotion and relegation. While opinions weren't what you would call eloquent they expressed both the romanticism and reality of promotion/relegation in MLS.
To play on a team that's fighting against relegation it makes games mean something. In MLS, where we haven't made the playoffs, those games are dumb at the end of the year. Because people just tune out. Fans tune out.
Fundamental changes need to happen in the league before pro/rel is feasible. A viable second division doesn't exist yet. Relegated teams would fold.
It's something underneath you, a spark always on your butt. It makes every point so much more meaningful.
Maybe it's just me but I don't see the positive side in perpetual butt sparking.
Moving on, 58% favoured VAR and 61% wanted to see the playoffs overhauled. So it's not just me.
It should be shorter because there are huge breaks which kills the momentum and you kind of forget the playoffs are going on unless you're an avid follower of the league.
When asked whether they understood MLS' Byzantine roster and salary cap rules, exactly half the players lied and said yes. At least one was honest.
I've heard people talking about it and I've just been nodding my head but I don't have a clue.
Other technical matters included 54% being indifferent about playing in the CONCACAF Champions League, 63% expressing reluctance to sign for a team that plays on artificial turf, and 53% not caring who the USSF president was.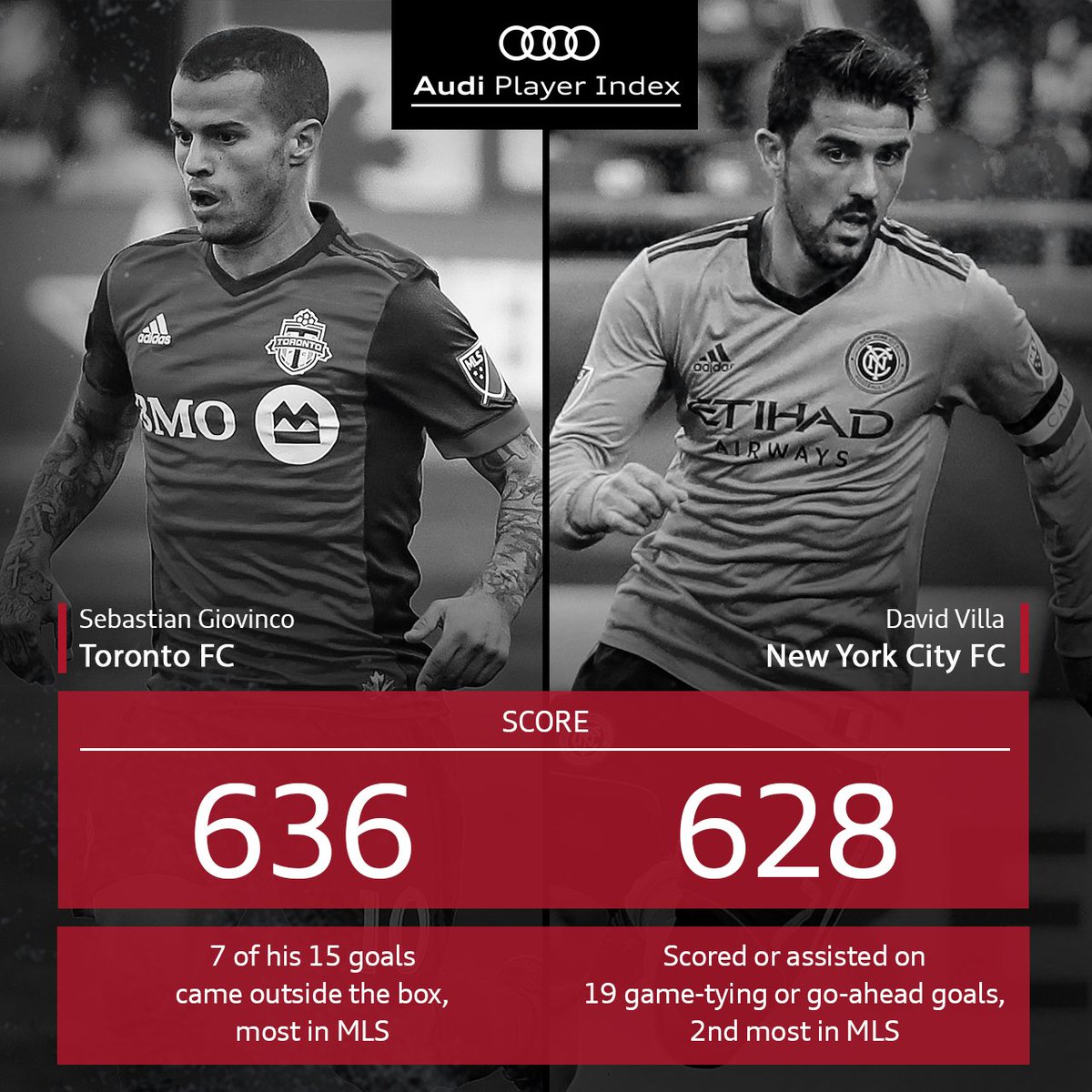 Players were also asked to name the most over and underrated players, most difficult opponent, and the coaches for whom they would most and least enjoy playing. The league's two biggest stars, Sebastian Giovinco and David Villa, finished in a dead heat for most difficult although referee Ismail Elfath also received a vote. New York City FC's Patrick Vieira was the most desired coach. Houston Dynamo's Wilber Cabrera was the least despite taking his side within 90 minutes of the MLS Cup last season. The most underrated player was Montreal Impact's Argentine midfielder Ignacio Piatti. The most overrated? LA Galaxy's Giovanni dos Santos. One peer explained his rationale for choosing the Mexican thusly:
I would pick [Dos Santos] because he's the leader on the team that finished last in MLS in 2017.
Not anymore. Hello Ibra.
Saturday night's alright
Although the league is active during the international break there are only six matches on tap this weekend, all set for Saturday.
Patrick Vieira and NYCFC look to continue emulating parent club Manchester City by extending their perfect start when New England Revolution come to town. Brad Friedel's inaugural season as Revs boss is two matches old. The former Premier League keeper has won one, lost one.
Columbus Crew are also unbeaten with two wins and a draw. The Black and Gold face winless DC United at MAPFRE Stadium.
In the only inter-conference matchup New York Red Bulls welcome Adrian Heath's surprising Minnesota United. The Loons are joint top in the West with LAFC on six points.
Colorado Rapids need to get in the win column. They will hope to knock the wind out of in-form Sporting Kansas City's sails at altitude in Denver.
FC Dallas were bounced from the CONCACAF Champions League by Panamanians FC Tauro but are unbeaten in league play after a disappointing 2017. Oscar Pareja will urge his side to heap misery on rebuilding Portland Timbers and their new boss, Giovanni Savarese.
The scheduling gods have saved the best morsel for last in this dietary supplement of a fixture list. Mid-table LA Galaxy play perhaps their final match in the pre-Ibra era with an evening start in the Pacific Northwest against Vancouver Whitecaps. Carl Robinson's side are still smarting from a Josef Martinez hat-trick in a 1-4 reversal against last week's guests Atlanta United. Sigi Schmid will give Gio dos Santos the opportunity to prove he's not as overrated as his peers believe.
MLS Standings as of 3/17/18
Race for the MLS Cup
Here are the top five favourites to be crowned 2018 Major League Soccer Champion following three weeks' play:
5. Sporting Kansas City -- This may be the only time SKC crack this list in 2018 unless they shore up their defence. The Wizards have been magic in attack with seven goals in their first three matches. Unfortunately they're more awash at the back than the Sorcerer's Apprentice, having conceded the same amount.
4. LAFC -- Bob Bradley's wings are idle for the second consecutive week following their 5-1 romp over Real Salt Lake. So much for momentum. With a fortnight to prepare they should be ready for the derby, even if Zlatan Ibrahimovic is a last-minute addition for the Galaxy.
3. Atlanta United -- They're ba-ack! After being humiliated 4-0 by Houston Dynamo on Opening Day United has found its stride. Even though they have conceded in all three matches the Five Stripes now have a positive goal difference after resounding 3-1 and 4-1 victories in their next two. They would be more than one to the good if Miguel Almiron hadn't missed sitters in two matches.
2. Columbus Crew -- Has Gregg Berhalter taken his squad to see Thor: Ragnarok? The God of Thunder learns at the end of the movie that Asgard is not a place; it's a people. Similarly, the Crew seem to understand that home is where they make it. For now it's MAPFRE Stadium but if owner Anthony Precourt makes good on his threat to pick up stakes for Austin, Tex-ass, the side will do what it must. Although their last match was a goalless draw away to the Philadelphia Union, the undefeated Crew have been a Scourge on Canada, doing a Des and Troy on Toronto FC and Montreal Impact respectively. Behold their stuff.
1. New York City FC -- They're an ocean away from Manchester City both in quality and geographical terms. Regardless City have begun MLS in much the same manner Pep Guardiola's side did in the Premier League. They are scoring, not conceding, and winning. It's early doors. David Villa and Co may not be able to maintain their momentum but if they do you can forget the whole populist movement. The entire world will be Citizens of the Sky-Blue empire.
Well not the entire world. Melbourne City are only fourth in the A-League and just had their butts handed to them by Sydney FC. So there's still hope.
See you Monday.