Why Mohamed Salah deserves to win the 2018 Ballon d'Or
What must a player do to win the Ballon d'Or? How have Lionel Messi and Cristiano Ronaldo monopolized the award for the past decade? Does Liverpool's Mohamed Salah now deserve recognition as the world's best player?
Here are three criteria to gain Ballon d'Or consideration.
Score freely
Since Ronaldo and Messi claimed the Ballon d'Or as their birthright, notching goals has become an important yardstick in the race for the crown. That hasn't always been the case, though.
Before Ronaldo and Messi, the last player to get his hands on the prestigious award was Ricardo Kaka. The Brazilian midfielder won the 2007 Ballon d'Or, despite never breaking the 20-goal barrier in six seasons at AC Milan. A year prior, Fabio Cannavaro, an Italian central defender, earned world's best player.
Both Kaka and Cannavaro took the award for reasons other than scoring. Today, however, a player cannot even fantasize about winning the Ballon d'Or before surpassing the 30-goal mark. It's a benchmark.
Displaying phenomenal goal-scoring form, however, is sometimes not enough. Harry Kane and Robert Lewandowski would concur.
Champions League feats
To maintain Ballon d'Or hopes, a player must put on a show in the Champions League. Wesley Sneijder was brilliant throughout Inter Milan's 2010 triumph. Although he didn't make the world's top three players, that has since proven a one-off.
Europe's most prominent club competition has been vital in determining recent Ballon d'Or contenders. Winners, too. Ronaldo was named the world's best player on the last two occasions, having ruled Europe with Real Madrid throughout.
If Tottenham Hotspur had won this season's Champions League, then Kane, with over 50 goals in 2017, would've made the Ballon d'Or podium in December.
Kaka won the acclaimed individual award due to his performance in AC Milan's successful 2006-07 Champions League campaign. He poached 18 goals in all competitions that season. However, he claimed the world's best for decimating opponents in Europe, scoring ten times.
World Cup excellence
The World Cup is hugely important for Ballon d'Or aspirants. In 2006, Cannavaro was the first defender ever to win the award. If he hadn't led Italy to glory in Germany, the coveted individual prize would've found another home.
As well as millions of viewers around the globe, Ballon d'Or decision makers, including coaches, captains and journalists, keep their eyes fixed on the World Cup's top-performers. Success on football's grandest stage is often enough to sway votes toward a particular player.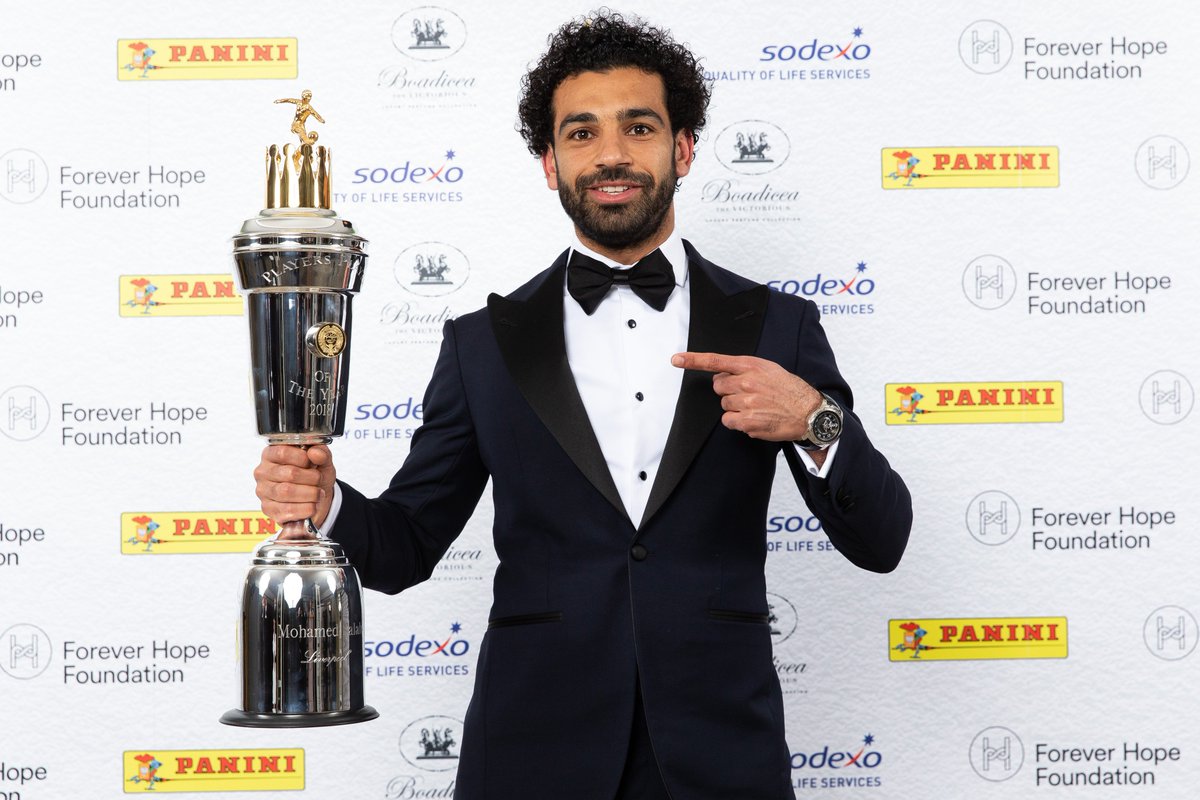 Does Salah fit the bill?
Besides the upcoming World Cup, Salah has overcome all obstacles. His Premier League goal record is second to none this season. He's also spearheaded Liverpool's Champions League push to Kyiv, with ten strikes along the way.
Ronaldo scored 42 goals in all competitions for Manchester United during 2007/08. His effort earned him the Ballon d'Or. Salah has netted 43 times this season. The newly-crowned PFA Player of the Year is on course to win the Premier League Golden Boot. Records are falling at the Egyptian's feet. No Liverpool player has ever scored as many in a debut campaign. No player in Europe's big five leagues is as prolific since August.
Everything Salah touches turns to goals. The Kop even has a special song for him. But does he deserve to win the next Ballon d'Or?
Judging by this season's Premier League performance alone, Salah is a definite contender. Add his Champions League exploits, it'll be extremely unfair if he doesn't parade the 2018 Ballon d'Or at Anfield.