Mohamed Salah: The African Ruling Europe
He is a phenomenal, incredible, a national hero. He has made Africa proud. He deserves the Ballon d'Or and every other accolade that comes his way. He is the Egyptian player who has written both his club and country's name in gold. He is Mohamed Salah.
Not many African players in this era rank among the best in the world but Salah has shown that 'Africa's got talent'. The winger has taken the centre stage in football. He is turning heads away from the two legends and gaining fans every day.
Look away Ronaldo, Salah is coming for your Ballon d'Or
With his exploits so far this season, it can be said that he is the right player at the right time to break Messi and Ronaldo's Ballon d'Or duopoly.
Salah has thrived where Neymar has failed. And that is the fact. He was relatively unknown whereas the Brazilian had been tipped several times in the past years to break Ronaldo and Messi's dominance. Neymar left Barcelona to do just that. Now he can only watch the Egyptian claim the glory he so desperately desires.
Salah has the world at his feet. After being labelled a dubious signing, he has found the right coach and system and become Liverpool's marquee player. As they did with Kevin de Bruyne and Romelu Lukaku, Chelsea must be regretting that they did not give a talented attacking player a chance. Not that the lesson has been learned. Antonio Conte allowed Michy Batshuayi to be loaned to Borussia Dortmund despite the Blues scoring woes.
Since winning the Professional Footballer Association (PFA) Player of the Year award last week, Salah's name has been on everyone's lips. As the first African to win the prestigious award, he has been congratulated by the Confederation of African Football (CAF) and his country's president. With Arsenal's Mohamed Elneny and West Brom's Ahmed Hegazi also gaining notice, people are becoming interested in Egyptian football.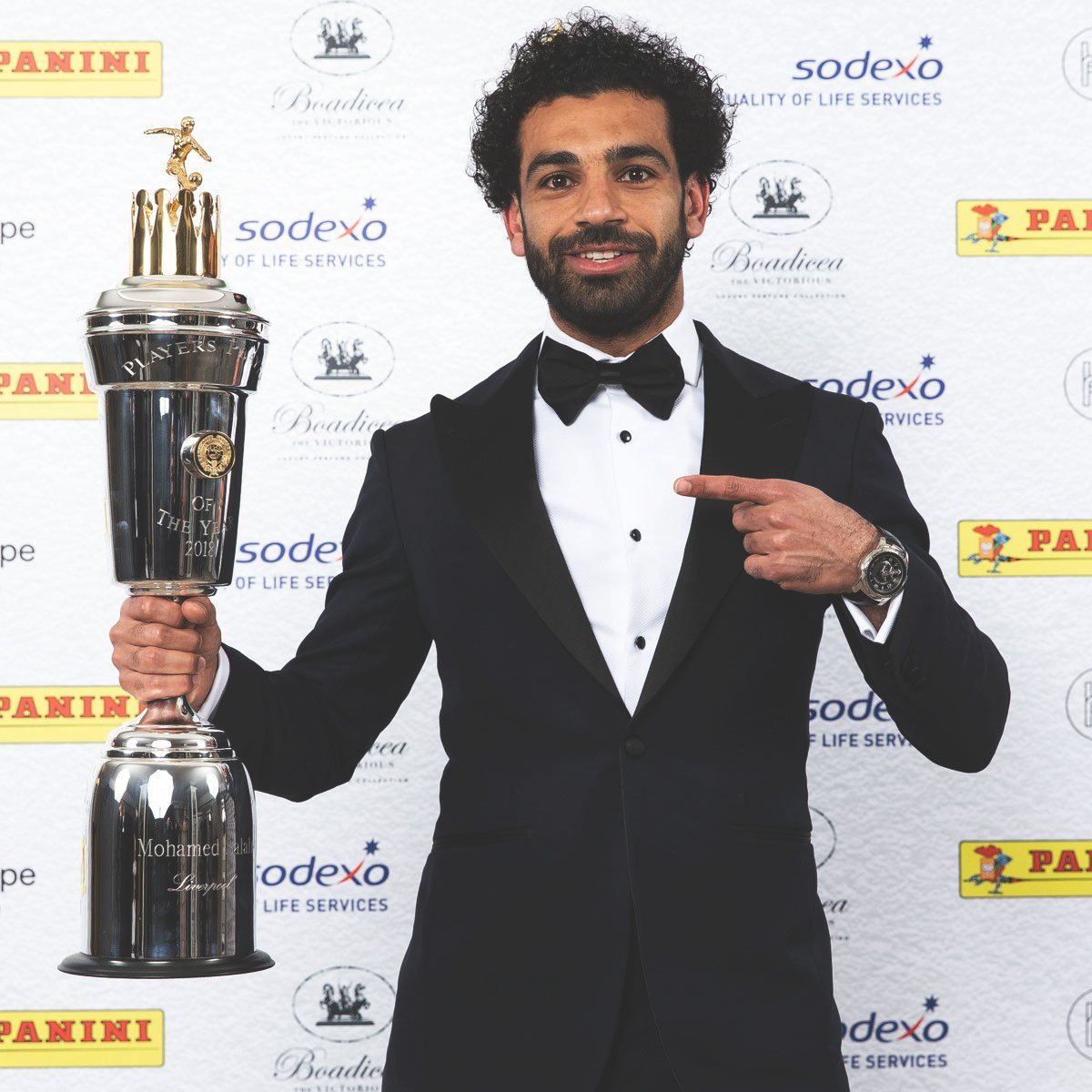 Mo Salah this season:
🏆 PFA POTY
🏆 African POTY
🏆 Arab POTY
🌍 Qualified for the World Cup
🥈 Runner-up in Egyptian Presidential Election
🥇🥇🥇🥇🥇 Liverpool POTM
🥇🥇🥇🥇 PFA POTM
🥇🥇🥇 PL POTM
🥇🥇🥇 UCL POTM
⚽ 43 GOALS
🇪🇬👑
https://t.co/qYDiv304qD
Roots
Salah burst onto the scene at a time when his country was struggling through political turmoil that even affected the national team, The Pharoahs were a shadow of their past. They had failed to qualify for three consecutive African Cup of Nations and two consecutive World Cup tournaments.
Egyptian dominance in Africa football was on the downside until Salah restored their lost hope. He challenged and conquered all obstacles. Arguably, he single-handedly qualified Egypt for the 2018 World Cup, scoring five goals and assisted on another two in the qualifiers.
Salah's professional career began at Arab Contractors in Cairo, Egypt, aged 18. He moved to Swiss club Basel in 2012 where he won the Swiss League twice and was named the best player in the league in 2013.
He joined Chelsea in 2014 but mostly got into matches at Stamford Bridge for free. He made three league appearances before moving on loan to Fiorentina in February 2015. He then took another loan deal with Roma that August.
Roma made the loan permanent in 2016. Salah scored 34 goals and assisted another 24 in 83 games. He was signed by Liverpool last summer and has taken the Premier League by storm since returning to England. He has shattered Fernando Torres' record for the highest number of goals in a debut season with43 goals in all competitions. He is four away from Ian Rush's all-time mark.
He has also surpassed former Chelsea and Ivorian striker Didier Drogba to become the highest scoring African player in Premier League history. He is beginning to eclipse Ahmed Hassan [Mido] in the eyes of Egyptian fans. His predecessor played for several European clubs with no joy before returning to Egypt at 26.
Salah has thrived in the Old World. He scored twice and provided another two assists as Liverpool defeated Roma 5-2 in the first leg of the Champions League semi-final at Anfield. He was crowned the BBC and CAF African Player of the Year for 2017.
At the moment there is no better player in the game, including Messi and Ronaldo.