Tata Martino to Manchester United? Why not?
The Royal Family's much more popular in Britain than the Glazers. In the United States too. For that matter, probably the entire planet. Networks aren't going to drop everything to broadcast a Glazer wedding assuming anyone will marry one. The Royals aren't universally popular, however. Strangely enough, House of Windsor critics take the same umbrage as Manchester United fans lamenting their absentee ownership. To hear tell, both parties bleed their constituency dry while doing little of use.
English media put Prince Harry and Meghan Markle on the front pages the other day because the expectant couple plan to move from Kensington Palace to take up residence in Frogmore Cottage before their baby arrives. In so doing, they'll incur a £5 million security bill for which taxpayers must pay. At the same time, Parliament's cutting back on social services, including education, housing and policing. In return for this sacrifice, Harry and Meg will periodically show off their wealth and good fortune for all the world to marvel.
The Glazers, meanwhile, syphon off the greater portion of United's profits to pad the family accounts and service the debt they incurred to leverage the club's purchase. Because no one wants to see them show off their lavish wealth in public, they'll stay out of sight while whispering to spokesperson, Ed Woodward, that he cannot make any further investment in the squad to allow the Red Devils to remain competitive in the Premier League.
To be fair to the Royal Family, they are occasionally useful. In the direst time, they will step forward to push the nation in the right direction. The last instance occurred when King George VI delivered his famous speech as Britain entered WWII. One momentous occasion per century isn't a heavy workload for the pay, even if it's made into an Oscar-winning film seventy years later.
As it happens, the Glazers can do United a momentous service in the here and now although it's unlikely to be immortalised in film. As fans grow increasingly disenchanted with truculent manager Jose Mourinho, who continues to play ponderously slow veterans, cannot marry his defensive philosophy to the attacking talents he's already signed and suffers from serious issues with water bottles, the club languishes in seventh place, nearer relegation points-wise than they are first place. The English media fills the back pages as Mourinho continues to berate his star players, fight with the press and insinuate he isn't receiving the necessary support from Woodward and the board.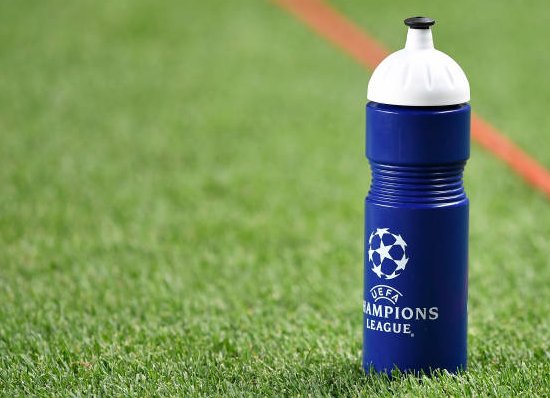 Water Bottle has spoken out after last night's melee involving Jose Mourinho:
"Most of us have never had a problem with him, he's usually quite pleasant, but it was a tough game so when the goal went in, he saw us and just lost it. I'm ok, just a few cuts and bruises..' 🤕
https://t.co/bCOlV7aGXn
Super agent Jorge Mendes reportedly negotiated a hefty £12 million severance package for his client that some believe prevents the thrifty Glazers from saying enough's enough. Others will tell you even if the United owners reached their limit, there isn't a qualified candidate to replace the Portuguese.
Admittedly, the Glazers are reluctant spenders but £12 million's a pittance by their standard, less than five per cent of their transfer outlay since Mourinho took charge. That amount buys them Paul Pogba's left foot, Fred's right leg or, given his size and age, possibly all of Juan Mata except his underused middle finger. It's not stopping them from sacking the manager. It's just encouraging them to do so for good reason.
I can understand their reluctance if they believe no one better is out there. Except Zinedine Zidane's out there. Except it's beginning to appear the Frenchman took his leave from the Santiago Bernabeu because Real Madrid were adopting an austere transfer policy while they finance their venerable ground's expansion and modernisation. He probably holds no interest in austerity for its own sake in Manchester. Antonio Conte's passing around his CV but that's like hiring a more manic Mourinho with poor English skills. Leonardo Jardim, late of Monaco, and the various in-house candidates may trade on potential but the Glazers require a sure thing to keep supporters from booking a few hundred thousand flights so they can invade family's Tampa Bay compound en masse.
As it happens, there's a fella in the Glazer's neck of the woods about to move on from his current gig who ticks all the appropriate boxes. Gerardo 'Tata' Martino's a world-class manager looking for a new opportunity.
I know, I know. The last time a Major League Soccer manager arrived in the Premier League, Swansea almost went down. In all fairness to Tata Martino, however, Manchester United isn't Swansea and he isn't Bob Bradley. In all fairness to Bob Bradley, Swansea went down the next season anyway.
You may ask if Tata's a world-class manager, what's he doing in MLS? It's a fair question. The answer is showing the upstart league how it's done.
The Argentine found launching a top-flight football start-up a unique challenge. He came to work for Arthur Blank [the NFL Atlanta Falcons owner's a Glazer colleague and division rival of their Tampa Bay Buccaneers] built a team from scratch by signing one or two veterans and a gaggle of young talent. They played an attacking style based on high pressing and counterattacking speed both on the wings and up the middle. In their debut season, they finished third in the Eastern Conference but fell to more experienced teams in the playoffs. In this, their sophomore campaign, they came up a game short of winning the Supporters Shield as top regular-season team, then ripped apart the New York Red Bulls side [who overtook them on the season's last day] in the two-legged conference final. On 8 December, they'll host the MLS Cup. Then, as promised in September, Tata will take his leave.
As things stand, he's the odds-on favourite to assume Juan Carlos Osorio's place with the Mexican national team. The Colombian tactician resigned and took over the Panama job Martino held over a decade ago because the managerial carousel also extends to international football. Martino's also touted for the still-vacant Argentina post even though he resigned as La Albiceleste boss over administrative corruption following successive appearances in the Copa America final.
Tata's success and popularity in the Americas is all well and good but how does it translate to the European game and the Premier League in particular? The simplest reply would be he ranks among the world's best managers, a prerequisite these days for Premier League gaffers. His body of work includes managing a big European side, depending on how you rate Barcelona.
His lone season at the Camp Nou was a mixed bag. Tata took over for the cancer-stricken Tito Vilanova for the 2013/14 season. His tenure began well with a Spanish Supercup victory and the mandatory lesser-side blowouts such as Levante [7-0]. Unfortunately, the team lost La Liga to Atletico Madrid on the final day, not to mention the Copa del Rey final.
Losing two leagues on the final day's a concern but it's happened to no less than Sir Alex Ferguson as well. Like the Scot, Martino consistently puts his team in a position to win trophies, even if it doesn't always come off. His issues at Barcelona and in the Copa America finals with Argentina had more to do with institutional problems. The AFA's corruption has already been noted. At Barcelona, he came into a club that knew and wanted to play one style. He was tasked with weaning the Blaugrana off tiki taka. Attempting that in the wake of Tito Vilanova's tragedy was akin to Camilla redecorating Clarence House immediately after Diana's funeral. It wouldn't be appreciated.
In addition, both squads were imbalanced due to an overreliance on Lionel Messi.
The five-time Ballon d'Or winner won't be at Old Trafford, however. Other factors in play at United work to Martino's advantage. MLS' wage cap left Martino with no option but to work on a strict budget. If the Glazers don't want to spend, Tata can work with the tools at hand. United's abundant, talented, pacy youth should also appeal after working with the likes of Josef Martinez and Miguel Almiron in Atlanta. Surely he can find something more enterprising to do with Marcus Rashford, Jesse Lingard, Anthony Martial, Romelu Lukaku and Paul Pogba. He also showed class and dignity, praising Atlanta United's organisation when explaining his decision to move on and avoiding other controversies, such as the USMNT's failure to express any interest in his services despite being without a manager for more than a year. Unlike Mourinho, he doesn't court controversy or use the media to forward his agenda.
Tata Martino's pedigree, tactics, skill with young stars and positive personality all dovetail with Manchester United's needs in a manager. It can't hurt to give the man a call.