How long before Roma pay Mourinho to leave?
The average fan can live comfortably for the rest of their life on the severance packages Jose Mourinho has received.
Background image: Christopher Chan
On Wednesday evening, Arsenal held a 1-0 lead over Chelsea very much against the run of play at Stamford Bridge. Well into stoppage time with Thomas Tuchel having made three positive substitutions in Callum Hudson-Odoi, Olivier Giroud and Hakim Ziyech to seek an equaliser, the Gunners finally found an out ball to Alexandre Lacazette. Thomas Partey ran past him into space and the counter was on.
Yet, once in the box and double-teamed, the defensive midfielder realised he was the wrong man to produce a bit of magic that would seal the three points. No worries. Having honed his craft at the Vicente Calderon and Metropolitano with Atletico Madrid, he immediately threw himself to ground and rolled over like a body falling out of a carpet before sitting up and gesturing theatrically for the referee to award a penalty. It was as brazen a lie as US Republican House leader Kevin McCarthy telling reporters his party hadn't relieved Congresswoman Liz Cheney of her leadership position because she persisted in calling out Donald Trump's false claims the presidential election had been stolen from him.
With a resigned look on his face, Andre Marriner broke into a trot, reaching into his pocket as he approached an expectant Partey who remained seated on the turf. Upon arriving, Marriner produced and brandished a yellow card in the disingenuous Ghanaian's face. There wasn't a hot mic with which to eavesdrop but one can easily imagine him uttering the English equivalent to what American political pundits were saying.
"I'm not having it, my son."
As much as football likes to wrap itself in virtue, it is steeped in such chicanery. Which player hasn't cheekily raised their hand hoping to be awarded a throw-in when they know the ball has gone out of touch off their body? Name a defender who, when shielded from the ball, has never kicked an opponent on the calf or ankle. And attackers? No less than three world class forwards have gone down in infamy for their dishonesty. Diego Maradona, Thierry Henry and Luis Suarez each won important matches for their country with blatantly deliberate handballs. In the Uruguayan's defence, he at least was acting as an unauthorised emergency keeper against Ghana in the 2010 World Cup, attempting to stave off defeat rather than trying to steal victory.
For all that, I find myself wondering whether a manager is running the greatest football con of all.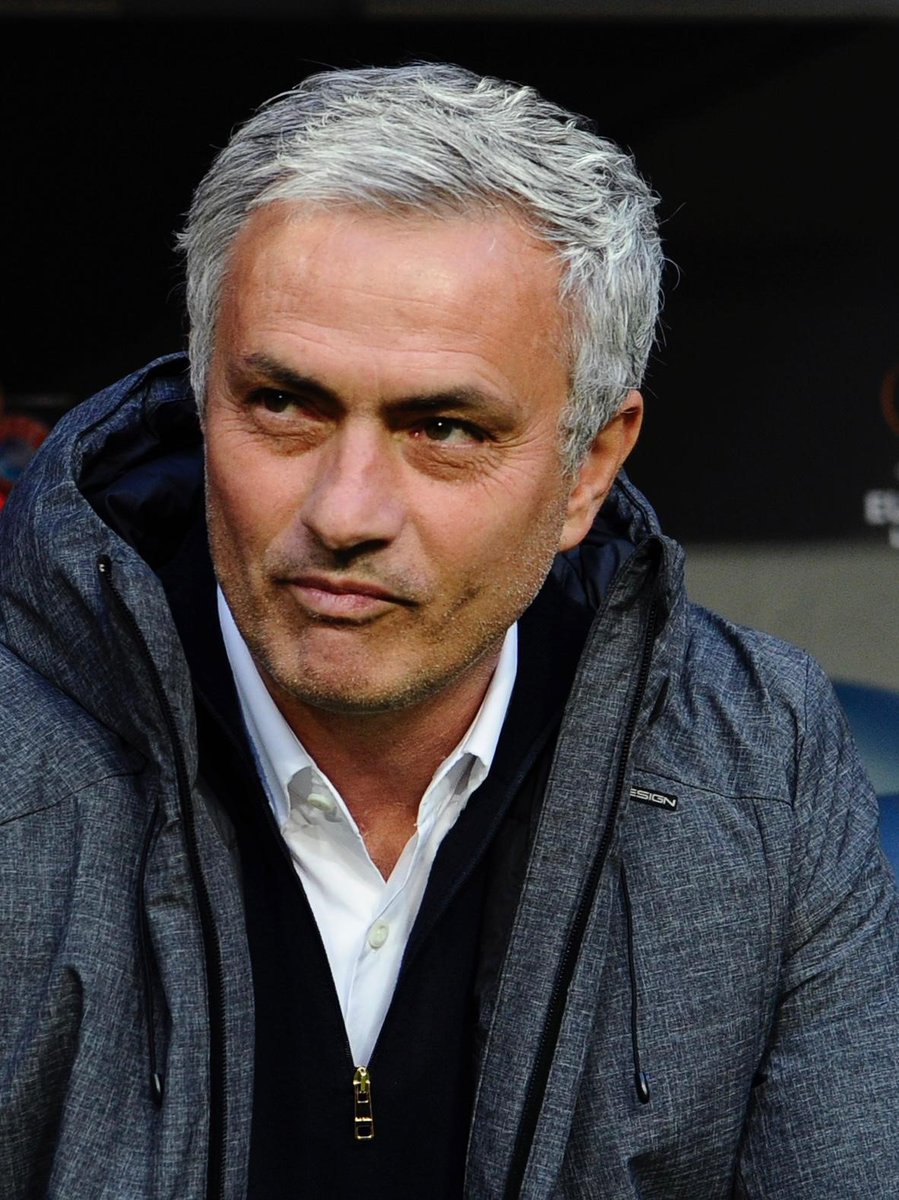 𝐎𝐅𝐅𝐈𝐂𝐈𝐀𝐋 🤝
The club are delighted to announce an agreement has been reached with Jose Mourinho for him to become our new head coach ahead of the 2021-22 season.
#ASRoma
https://t.co/f5YGGIVFJp
Recently, AS Roma announced that Jose Mourinho would manage the club in the 2021/22 season. They released a glowing tribute to the Portuguese on their website rationalising their choice to supporters.
"We are thrilled and delighted to welcome José Mourinho into the AS Roma family. A great champion who has won trophies at every level, José will provide tremendous leadership and experience to our ambitious project. The appointment of José is a huge step in building a long-term and consistent winning culture throughout the club."
Humbly, I would suggest a small correction to the brief bio. Mourinho used to win trophies at every level. While Giallorossi president Dan Friedkin is correct in noting that the Special One has accrued "25 major trophies in his career to date", he hasn't won anything since 2016/17. At the outset of Arsene Wenger's eight-year trophy drought which stretched from the 2005/06 through 2012/13, Mourinho notoriously labeled the Frenchman a "voyeur". In a delicious slice of karma, the Portuguese has watched rivals win silverware for four years now.
Nor is there any indication he can reverse the decline. It hasn't been hard luck or lack of backing. Following his debut campaign at Old Trafford, he couldn't win with the players he'd recruited. At Tottenham, he couldn't reinvigorate a club who had battled to the Champions League final in the year prior to his arrival. Somewhere in China, Rafa Benitez is laughing about turnabout being fair play.
Admittedly from a distance, the only conclusion to be reached is that Mourinho's malaise is entirely self-inflicted. He built champions at Porto, Chelsea and Inter by cultivating an us-versus-the-world mentality. When he made the move to Real Madrid, though, the dynamic changed, becoming me-against-you. Worse, it remained that way when he returned to Chelsea and moved on to United. At the two English clubs there was a honeymoon period commensurate with his pedigree. When he arrived in North London, however, his reputation for throwing players under the bus preceded him. A former teacher once explained to my class that the difference between a leader who commands and one who demands is that the former has something to give in return. Mourinho no longer commands; he demands.
More important to this discussion than what Jose demands of players, however, is what he demands from owners. Top managers routinely negotiate severance packages into their contracts. In this arena, at least, Mourinho remains among the very best and he keeps upping his game. Including his two stints at Stamford Bridge and those at the Santiago Bernabeu, Old Trafford and Tottenham Stadium, the Telegraph estimates Mourinho has been paid just over £77 million to go away.
The figures include £18 million for his first two-plus seasons with Chelsea when he won two Premier League titles, an FA Cup, three League Cups and a Community Shield, then £12 million for his shorter run in which he only delivered one league title and a League Cup. He walked away with £17 million from Real Madrid for a single Liga crown, a Copa del Rey and Supercopa de Espana in three full seasons. United gave him £15 million when it became apparent the Community Shield, League Cup and Europa League triumph in his inaugural campaign would be all that was forthcoming. Finally, although a final amount must be settled, it's anticipated he'll rake in between £15 and £20 million for managing portions of two seasons at Spurs during which his sides won nothing and desperately chased European football.
One can only imagine what Roma will pay him to leave. Certainly, the squad can't be as thrilled as the owners at his appointment. Chris Smalling and Henrikh Mkhitaryan are two of the most important players in the side. Both have double decker tyre tracks across their backs from their time with Mourinho in Manchester.
It's evident why the hierarchy brought him in. Roma are dangerous she-wolves with the ball at their feet but helpless as newborn cubs without it, as their 8-5 defeat on aggregate to United in the Europa League semifinal proves.
Roma's new boss will force his new squad to defend but he will do so by killing their spirit. He will take credit for every victory and dispense blame for every loss. Like Donald Trump, he is a walking, talking cult of personality. Following his uninspired spell in North London, one wonders if he even has the desire to win anymore or will just punch the clock and wreak havoc in the clubhouse until Dan Friedkin is willing to fork over any amount to be rid of him.
Once counted among the game's most cunning managers, Jose Mourinho has made a profession of being paid not to manage and that is as disingenuous as it gets.