Should Jose Mourinho rethink his Premier League obsession?
Jose isn't looking so Special anymore in England.
Background image: EnglishLikeANative
Do you remember the diner scene in Rain Man? A box of matches falls on the floor. Looking at the jumbled mess, Charlie Babbit [Dustin Hoffman] says, "82, 82, 82."
His brother Raymond [Tom Cruise] claims there are a lot more than 82 toothpicks.
"Two hundred forty-six total," replies Charlie.
When Raymond asks the waitress to check the count on the box, she tells him 250. "Close," he says to his brother.
Then the waitress notices the four still in the box. Being a hustler and a scoundrel, two qualities which deserve greater admiration than they often receive, Raymond takes Charlie to Vegas, kits them both in matching Armanis and hits the blackjack tables to count cards.
I only mention the scene because it popped into my head while I was thinking about Jose Mourinho. With the honeymoon over, a few cracks beginning to show between the Tottenham squad and its new manager, Harry Kane out for the season and the Champions League places slipping off over the horizon, it occurred to me the renowned hustler and scoundrel might spare a glance at all his former Manchester United players scattered around Serie A pitches and conclude he might be playing at the wrong table.
If we're being practical, Nemanja Matic is the only match still left in the Old Trafford player's box and the Serbian had one foot out the door until Scott McTominay went down injured. Paul Pogba doesn't count. He's hardly in the player's box and, anyway, you'd need to seriously stretch the definition of 'his player' to include him. Even so, Juventus is one of the clubs reported to be interested in the Frenchman's services should his rumoured Manchester United exit strategy be confirmed.
Meanwhile, look at the host of former Mourinho lackeys already populating Lega Calcio. He recruited Romelu Lukaku and Alexis Sanchez to United. Both now wear Inter colours. His go-to right-back, Ashley Young, just joined them.
Chris Smalling comprised half the Premier League's second-best defensive pairing in Jose's second Old Trafford campaign. Yes, 'Alias Smalling and Jones' found themselves falling to pieces and thrown under the bus in season three. Then again, what doesn't fall to pieces and who isn't thrown under the bus at that notorious stage in Mourinho's tenure? Regardless, Louis van Gaal's best mate, 'Mike,' now enjoys life in the Eternal City with AS Roma. Henrikh Mkhitaryan provides company although United's former midfield Armenian was deconstructed and cast under a double-decker by the boss far sooner than Smalling.
Even Zlatan Ibrahimovic returned to Milan, signing again for the Rossoneri after an impactful, chat show filled 18 months in Los Angeles.
You can write off any connection between Mourinho and this sextet, saying they're all past their prime with each either losing a step or the plot. Except, you might argue the same about Jose if one or two of his acolytes weren't lurking at the end of the bar, a murderous glint in their eyes, pint glasses about to break in their adrenaline-surged grips. Oh, wait. It looks like their husbands are calming them down.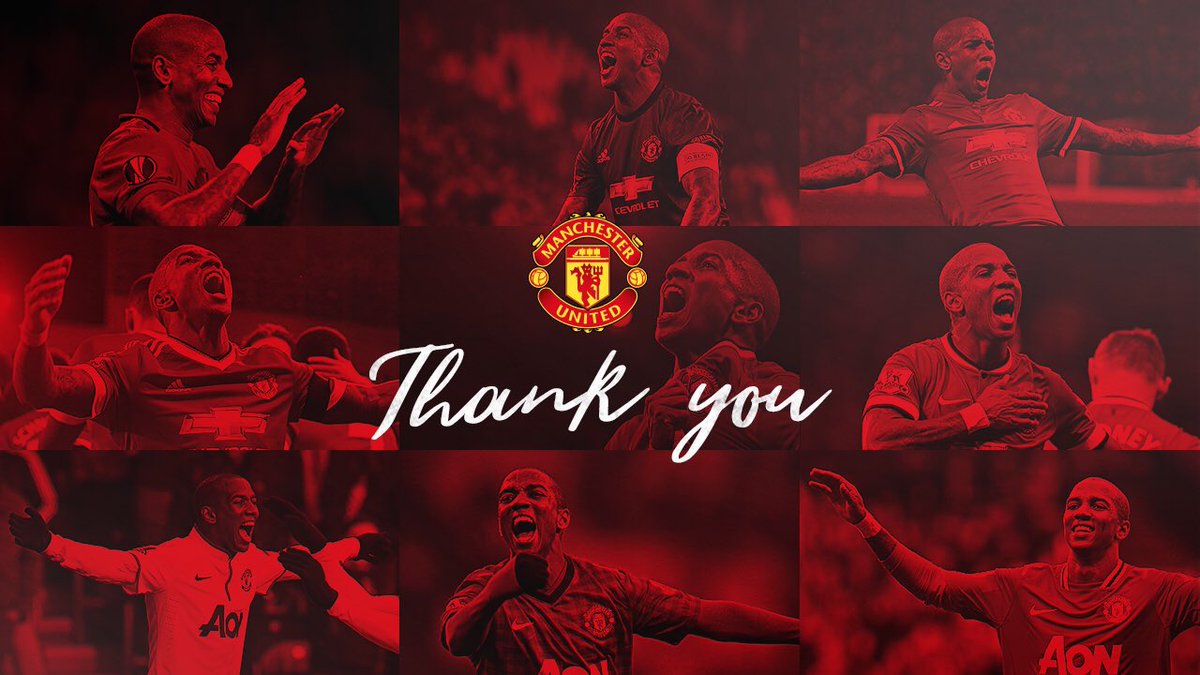 To @
ManUtd
: you gave me the chance to play with legends, to win trophies, to work under the greatest manager in history and to be your captain. Thank you for letting me be part of your story for eight and a half years ❤
https://t.co/6ENXMEtjTG
Jose's past two matches against Liverpool and Jurgen Klopp didn't go well. Neither his Spurs nor United squads looked too interested in getting back in the match after falling behind at Anfield, losing 3-1 and 1-0 respectively. Pep Guardiola took him to school in their last meeting, another 3-1 defeat while still at United. Looking at the table, even former protégé Brendan Rodgers appears to have passed him by with Leicester City.
Make no mistake. Mourinho measures himself against the very best and by titles won. Those three fingers raised to a reporter in a presser towards the end at Old Trafford should not be forgotten. Jose loves playing in England because it is the top league. The problem is he can't hang anymore.
Size and strength are why he signed Zlatan, Matic and Lukaku, played McTominay and trusted Smalling for so long. Sadly for him, those qualities are no longer the Premier League's prevailing currency. Speed and technical ability matter. His record with players of such ilk, be it Alexis, Mkhi, Anthony Martial, the underused Marcus Rashford, Eden Hazard, Cesc Fabregas, David Luiz, Kevin de Bruyne or Mo Salah, is relevant. He's steel through and through, refusing to wear silk.
At some point, he will admit England is no longer for him. His lads gathering in Italy are torches lighting a new path. Unfortunately, Antonio Conte pipped him to the best destination. Nerazzurri faithful will always love the Portuguese after their unprecedented treble but the Italian now has them on the trail to glory.
Juventus weren't interested in the Special One this past summer after parting with Massimiliano Allegri. Should Maurizio Sarri fail to continue the Old Lady's Scudetto reign, that may change, but only if the Bianconeri cannot sign Pogba.
Mourinho and Gennaro Gattuso are cut from the same cloth but Jose possesses superior tactical nous. If the Milan legend fails at San Paolo, Napoli are another option. Roma is a possibility too if Paulo Fonseca's project doesn't gather greater momentum.
One post begs to be filled immediately. Neither Marco Giampaolo nor Stefano Pioli improved on Gattuso's work with Milan. The Rossoneri lack direction but are backed by deep-pocketed owners who would be more willing to spend for the right manager than Spurs chairman Daniel Levy. We all know Jose loves a shopping spree. In a league where defending remains paramount despite the best efforts of Sarri, Simone Inzaghi, Eusebio de Francesco and Gian Piero Gasperini, San Siro is a base from which Mourinho can wage and maybe even win one last war with positive football.
Legions of contemporary fans may cringe at the thought, hoping and tweeting it never comes to pass, which is the problem with sanctimony. It doesn't realise negative tactics belong. They're necessary. The greatest hero needs a proper villain and, sometimes, the hustling scoundrel turns out to be the one you didn't expect.