Two solutions for Manchester United's right wing?
Ask yourself why Sir Alex Ferguson signed Robin van Persie. It wasn't to stick it to Arsene Wenger. That was a bonus. No, he needed someone who could provide balance in the Manchester United attack.
Always devastating down the left flank when the Scot was in charge, Ryan Giggs held down the left wing for over a decade. Following Fergie's retirement, Anthony Martial and Marcus Rashford carried on the threat. Other signings from Juan Mata to Alexis Sanchez were also most effective on that side. None of the group had the same effect when asked to play on the right.
Opponents noticed. Centre-halves cheated over to support the right-back. When United sent long diagonals to the open space on their right flank, the recipients couldn't provide the same dynamism. A single defender could man-mark them without teammates feeling the urge to leave their post to help. United's plan was always to run to the end line, lump in crosses or play the ball back. Easy to defend.
Watch the Red Devils this season and it's the same. Juan Mata or Jesse Lingard drift inside as soon as United gain possession. When he has a bit of time and space, Pogba will launch a missile towards Aaron Wan-Bissaka. The former Crystal Palace sensation isn't Trent Alexander-Arnold, however. He doesn't beat many defenders on the dribble and isn't as accurate with crosses. Worse, Ole Gunnar Solskjaer's transfer policy eliminated Romelu Lukaku and Marouane Fellaini, tall target men more likely to do something with an average delivery.
Van Persie's ability to cut in and onto his left foot forced defenders to be honest. It spread them out, creating more space on the left and in the middle. They had to come out to close him down before he made his move or step forward to keep him moving laterally, exposing themselves to quick through balls that found Wayne Rooney's runs behind. United have missed that since RVP left the club for Fenerbahce in 2015 but even more, now that they lack an aerial presence.
There's no one in the pipeline whose game mimics the Dutchman. Daniel James finds all his joy on the left. You saw Mason Greenwood in the Europa League against Astana. Before he replaced Tahith Chong on the far flank, he was constantly in the box. Again, it was the right-back, the returning Diogo Dalot, who provided the width albeit still pushing to the end line, looking to whip in a cross.
Ole Gunnar Solskjaer's best bet to develop a balanced attack? Return to the transfer market. A glance at right-wingers whose contracts expire this summer or in 2021 reveals Lionel Messi atop the list. I'm all for signing him but that isn't going to happen.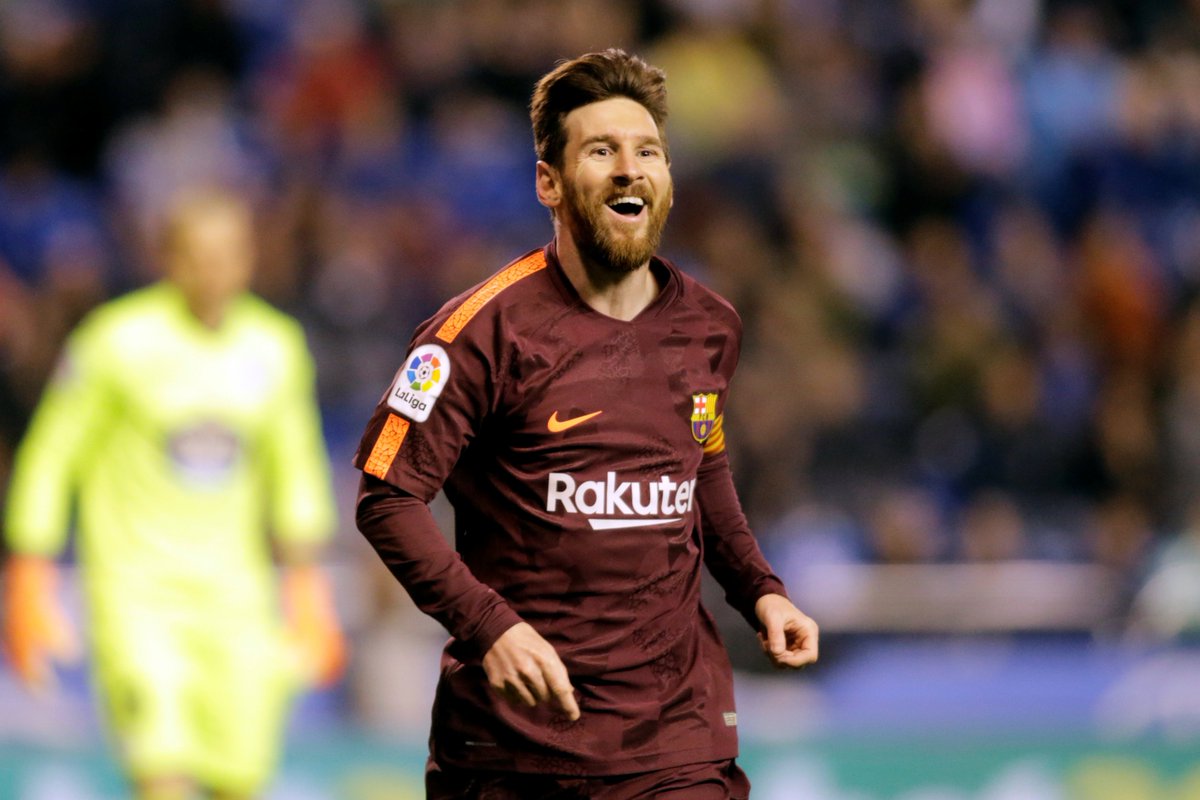 Only two players in Europe's top five divisions have scored 20+ goals and provided 10+ assists in the league this season:
Lionel Messi (32 goals, 12 assists)
Florian Thauvin (20 goals, 10 assists)
Those pesky left-footers. 🤩
https://t.co/vlNMQ4gie8
Ole wants younger players anyway. Two promising 22-year-olds, Lyon's Maxwel Cornet and Celta Vigo's Brais Mendez appear further down the list. Neither is scoring or creating goals in Ligue 1 or la Liga's early doors, limiting their appeal.
But there is a player who does light up the scoresheet in a fashion that recalls RVP. Marseille's Florian Thauvin pumped in 18 goals and nine assists in 37 appearances for OM last season, 13 and seven when lined up on the right side. He loves to draw out defenders then cut inside onto his wicked left foot. With Dmitri Payet on the other wing, there is no cheating to stop him. Mario Balotelli enjoyed the space the French duo provided when he joined the club in the New Year. The Italian picked up eight goals in 14 appearances for Les Phoceens.
Towards the campaign's conclusion, Thauvin suffered a nasty ankle injury from which he struggled to recover. This term, he gave Marseille 10 minutes against St Etienne on Matchday 4 but was still bothered, motivating him to undergo arthroscopic surgery to correct the problem. His recovery is projected for January.
Meanwhile, the club has a new manager. Andres Villas-Boas put his burgeoning rally-car career on hold to return to the dugout in the South of France. Marseille began the new season brightly under his direction. They've won three and drawn one against a lone defeat, staking out fourth-place without Thauvin [save for that cup of coffee at the end against Les Verts].
Valerie Germain mans the right flank with a goal and an assist in five Ligue 1 matches. Dario Benedetto joined from Boca Juniors to fill Balotelli's wandering boots. An effective spearhead, the 29-year-old's tally stands at four goals. Payet claims the other two.
If the trio settles and grows under Villas-Boas, moving into the three Champions League places, Marseille might consider cashing in on Thauvin's expiring contract. Premier League fans who remember his forgettable spell at Newcastle might be wary of damaged goods. Fair play, but time has passed. The 26-year-old's been a consistent performer at the Velodrome, contributing 78 goals and 51 assists in 236 appearances, a goal-rate of 1:133 minutes. He's matured into a difference-maker in the three-and-a-half seasons since leaving St James' Park.
Transfermarkt values Thauvin at £40.5 million. Coming off an injury, Marseille might not inflate that figure in January. If United aren't in the mood to chance it, the price will go up in June when he's reestablished himself and other parties show interest.
Left-footed right-wingers don't come along that often. You must be special to switch sides. There aren't any like Messi and few who can be compared to Arjen Robben or Van Persie. Thauvin deserves a chance to prove he's on that level.
United desperately need a player who will occupy left-side defenders, thereby creating space for the centre-forward and left-winger. After chasing Alexis Sanchez and Fred, United allowed Manchester City to sign Riyad Mahrez uncontested. He was the one player from the three they could have used.
That said, experimenting with the Brazilian's magical left foot in a more advanced role is a provocative idea. Fred isn't the proven commodity Thauvin is. Also 26, he's spent his eight-year career with Internacional, Shakhtar Donetsk and United in the midfield. Learning a new position isn't easy and Solskjaer's been reluctant to trust him this season.
On the other hand, his shot from distance off the bar against Astana and the free-kick that frightened the near post might have earned him another look. He doesn't receive the same space and time on the ball to conjure up such magic in crowded Premier League midfields. He will on the flank where help takes longer to arrive.
Either choice is a gamble for United. When you haven't been able to solve a problem for four seasons, however, it's time to roll the dice.