Why Gattuso crushes Sarri's Napoli foundation
Gattuso brings an entirely different playing style to Naples.
Gennaro Gattuso's Napoli reign got off to the worst possible start against Parma on Saturday. Gli Azzurri was down after just three minutes in Naples. Although they rallied back to restore parity, the resilient visitors struck the winner in injury time. More woe awaits.
Gattuso's appointment was greeted with mixed feelings. The expectation was that the club would return to its original blueprint initiated by Maurizio Sarri; entertaining, high-octane football. The enigmatic, chain-smoking coach is credited with cleansing an extremely messy, rigid and polluted Italian game.
Napoli appealed to the hipsters: unafraid to launch the offensive irrespective of the opposition. As well as working on a low budget, he achieved success with the same crop inherited from Rafael Benitez. The quest for silverware brought about Carlo Ancelotti. It birthed gradual decay.
As Italy's most-successful manager, Ancelotti sure knows how to grind out results. In total, he has won 20 trophies in a 24-year career. As CVs go, they don't come much more glittering than his. He is charming, charismatic and media-friendly. However, his style of play isn't.
Although a fellow disciple of possession-based football, unlike Sarri, he is more flexible with simplified schemes. Operating in a 4-3-2-1, his team concede possession and operate a pressing game rather than a passing one. Ancelotti finished 12 points behind Juventus last season and was eliminated in Champions League group stage. This term, the Italian has advanced but Napoli lags eight points off the top four down in seventh.
I Partenopei fortune may deteriorate under Gattuso. The defeat against Parma is a sign. Napoli was outplayed by their visitors, exploiting the huge vacuum in defence left by injured Kalidou Koulibaly. Arkadiusz Milik's effort counted for nothing because of Dejan Kulusevski and Gervinho.
Napoli's winless run stretches to eight Serie A matches. The last victory was in October against Hellas Verona. Prior, the Southerners managed one victory in three. Placed eight with 21 points, they now trail league leaders Internazionale by 18 points and only two ahead of 12th-paced Verona. Stability is needed at San Paolo. Gattuso's precedent suggests otherwise.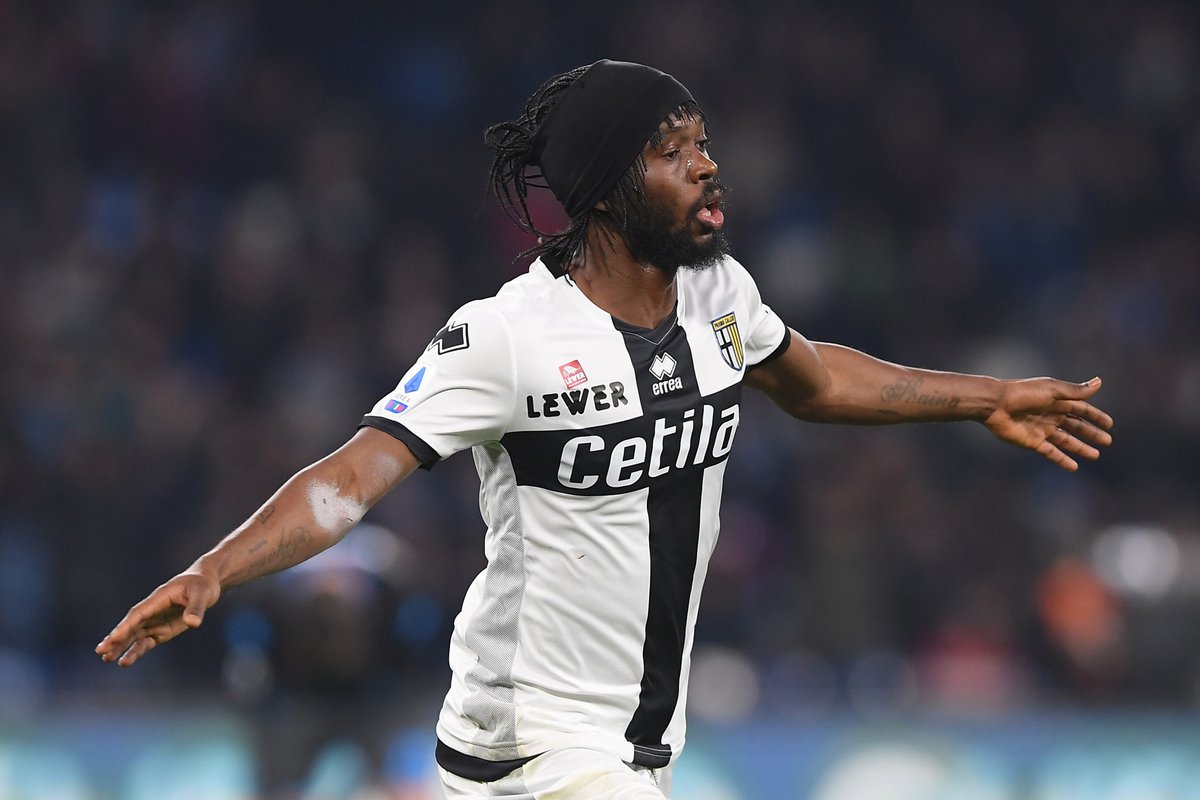 Gennaro Gattuso's first game as Napoli manager ended in defeat after a 2-1 defeat to Parma ❌
Gervinho scored an injury time winner 👀
https://t.co/s7KbvCVUVr
The 41-year-old lasted only three months in his first job at Swiss first division side Sion in 2013. Serie B side Palermo ran out of patience after only six games. His six-month stint at Greek Super League side OFI Crete was beset by internal crisis, including an infamous expletive-ridden news conference in which he banged his fist on the table repeatedly and said, in broken English, that he expected his players to "play with balls".
Back in Italy, he took Pisa out of the third tier before being appointed by his former club AC Milan in 2017. The Rossoneri finished fifth place last season, just outside the Champions League places. It was by all standards, a strong end to the campaign, however, Gattuso's brand of football appalled Milan's hierarchy - and the fans, too...
The 41-year-old deploys a dour, negative system. His team is boring to watch. Bereft of fluidity and creativity, no pressure on the ball, no momentum is carried forward. His pragmatic approach is effective at times but counter-productive in too many instances. At San Siro, Krzysztof Piatek sparred his blushes on numerous occasions. It isn't the same in Campania.
Against Parma, they attempted a total of 33 shots - well above its season average of 19.5 coming into the match. Yet, once again, it was Napoli's inability to convert those opportunities that ultimately proved to be their undoing, as chance after chance sailed high or wide of Luigi Sepe's goal.
Under Sarri, Napoli was Italy's dream team. With Gattuso in charge, however, dread awaits.