Can Jogi Low exploit Neuer/Ter Stegen battle?
Trouble has started bewing again in the German national team. As if Joachim Loew's decision to ruthlessly sideline World-Cup winners wasn't enough, there's now a proper feud taking place in their goalkeeping department.
Manuel Neuer has clearly been their undisputed #1, yet the Bayern Munich star has seen his authority questioned by the uprising Marc-Andre ter Stegen. Tempers flared when the Barcelona shot-stopper stated in an interview about how being benched at the national-level "drives him a bit mad".
Of course, after saving his club's blushes week-in-week-out to secure Ernesto Valverde's job, it's hard not to sympathise. However, the Bayern goalkeeper didn't take this well, stating his comments "do not help", be it with Die Mannschaft's growing goalkeeping depth or deteriorating team morale...
Well, Ter Stegen didn't like being undermined, biting back by claiming that Neuer's throwaway comments were "inappropriate". Now Bayern's outspoken Uli Hoeness has joined the act into stating he doesn't deserve to start. Suddenly, we have a war in our hands!
With Die Mannschaft loitering in a decade-low 16th place in the FIFA Rankings, while problems are seemingly creeping up everywhere, this must be another thorn in one's side, right? Well, not really. This charade could be bringing unwanted heat into the dressing room, but the volatile competitiveness could spur his players to amp up their performance levels.
The goalies themselves have been rejuvenated by the war of words. In an attempt to outdo each other in the club scene, their encouraging performances since Ter Stegen's comments must intrigue the German gaffer. Neuer, for one, has kept two clean sheets in three games since.
Granted, his competition wasn't up to the mark, but he was called into action thanks to his wobbly backline. By earning Bayern a point against a relentless RB Leipzig team, making decisive stops, the 33-year-old proved he's still the boss when it comes to being Bundesliga's finest. After keeping out an unpredictable Red Star Belgrade to start the UEFA Champions League campaign perfectly, his heroics against an opportunistic FC Koln side proved he's back to his best.
If anything, Neuer's proven that the old dog still has a lot of fight left in him. However, Barcelona's #1 would not be overshadowed. Despite experiencing difficult times without Lionel Messi along with a compromised backline, the 27-year-old held's firm with several strong outings himself.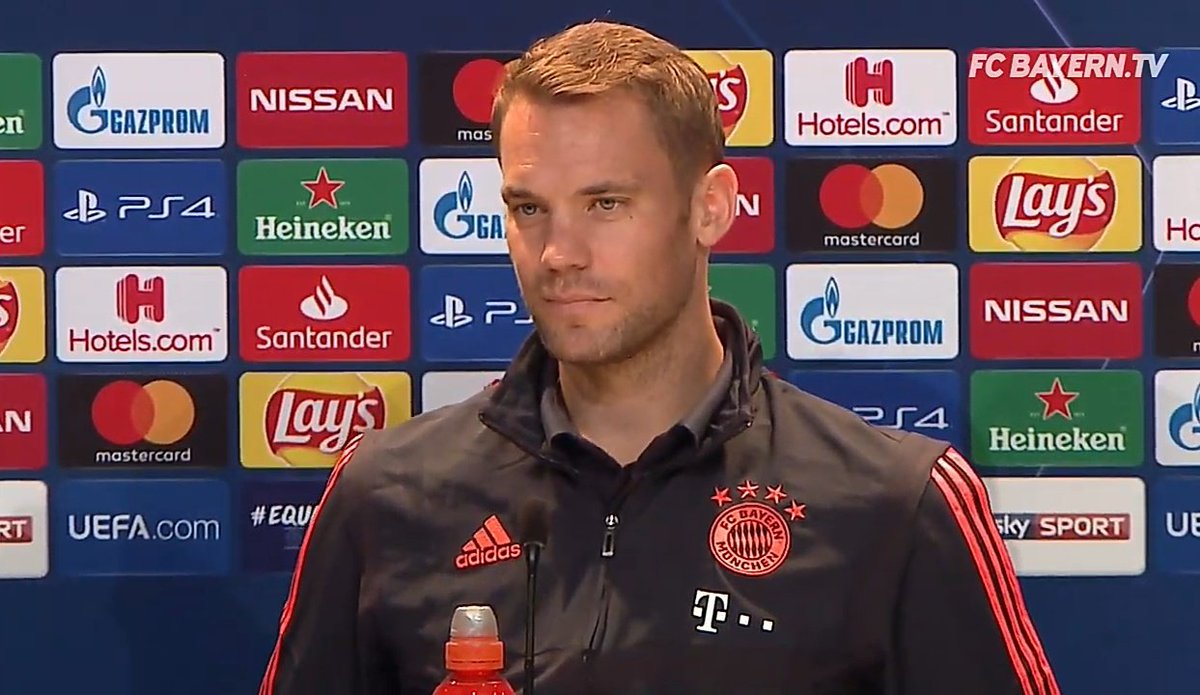 Neuer on ter Stegen: "We always talk in person. The direct way is the best. I will not say anything more. For me, it's about the games, about the club, about what's happening on the pitch. Same goes for the national team. There will be no more statements from me on this topic"
https://t.co/JURKuBwzkM
On his return to Germany in the Champions League opener against Borussia Dortmund, Ter-Stegen silenced any doubters with virtually winning a point for the visitors. Be it his crucial penalty save off former team-mate Marco Reus, or repeated acrobatic stops from open play, he ended up proving he can do something Neuer couldn't this season; keep a clean-sheet against BVB.
In the shadows, Loew must be grinning like a Cheshire Cat. In reality, both keepers are too proud and respective towards their nation to bring toxicity into the national team. Yet he'll hope this growing competitive level acts as a wake-up call for some dysfunctional characters in the squad.
By undergoing a defensive transition by repeatedly trying out different backlines, the manager clearly needs an impenetrable goalie to save his blushes until he finds the right combination. Both his major keepers are rising through as pillars in between the goals, saving everything that is coming to prove themselves the undisputed best.
He can easily switch between them to prove that no place is guaranteed for anyone in the squad. The young defenders Jonathan Tah, Matthias Ginter and Niklas Sule could get a necessary momentum booster with the conviction of a solid goalkeeper behind.
Even in the attacking space, Loew should hope his youngsters develop the competitive edge. With creative talents and potential scorers like Kai Havertz, Serge Gnabry, Julian Brandt, Timo Werner, Gian-Luca Waldschmidt, Die Mannschaft possesses the potential to regain their long-lost ruthless aura.
But the youthful German side must learn to thrive under pressure like their senior goalkeepers have the hard way. There could be discreet animosity in his packed goalkeeping department, but their neck-and-neck battle should help Loew reform the unbreakable cloak around his new-look side.