Is Jamaal Lascelles' new contract a sign of loyalty or an ill-judged PR stunt by Newcastle?
The road to St James' Park is paved with good intentions
In a football world dominated by avaricious agents, short-term strategies and farcical fees - loyalty is a precious commodity.
So, what a refreshing sight for Newcastle United supporters to see their captain Jamaal Lascelles buck the trend by putting pen to paper on a six-year deal.
With over 100 appearances, a Championship title and 10th place top-flight finish among his achievements on Tyneside – the former Nottingham Forest man has been amongst the club's biggest success stories in recent years. Despite this season's torrid start, which saw the Magpies pick up their first win in 11 attempts on Saturday, the 24-year-old committed his future until 2024.
However, no sooner had the ink dried on the dotted line - questions behind its motives were raised. After signing a new deal last October, Lascelles' long-term commitment only represents an extra year. A one-year extension does not read as impressive, does it?
Seeing your skipper sign a contract should depict the image of a general charging on horseback, leading his tenacious troops to victory. But in this case, a pre-battle rallying cry descended into a mere whimper – all while a war rages on close to home for the Toon Army.
Following a summer window of minimal investment in the playing squad, animosity has reached an all-time high between fans and owner Mike Ashley, with the sports retail tycoon the subject of protests over his running of the club. If that was not bad enough, before their triumph over Watford, Newcastle sat at the foot of the table.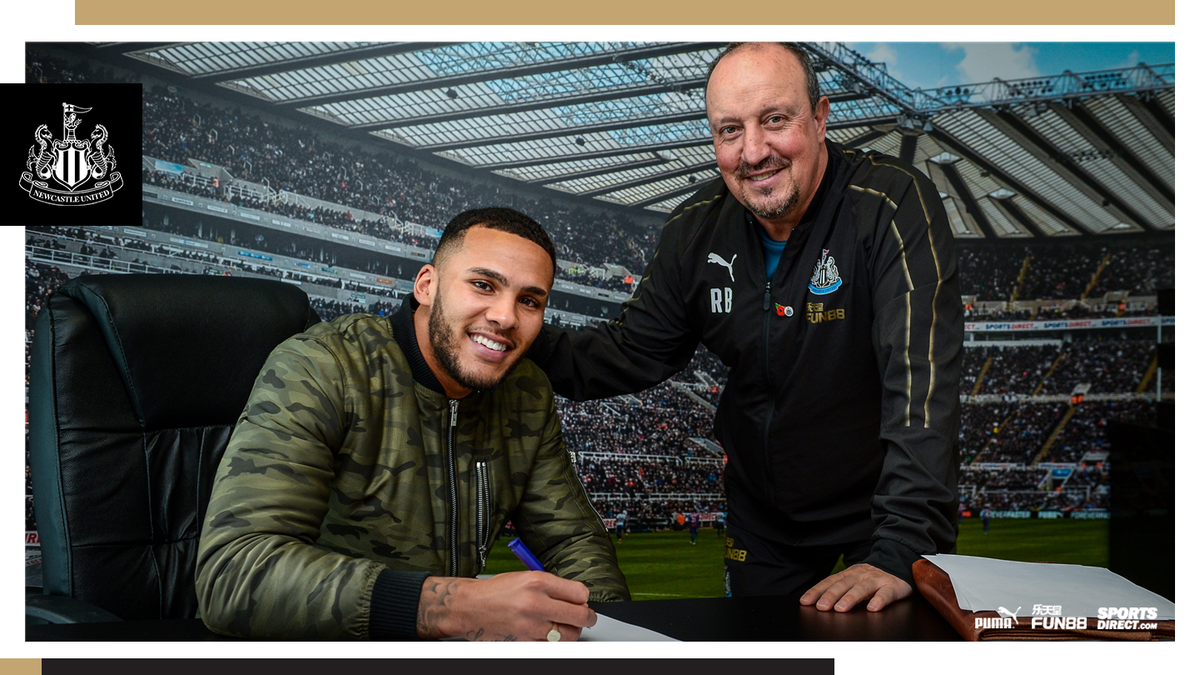 With such turmoil going on, can you blame the powers that be for wanting to generate some much-needed positivity? On the face of things, it was a no-brainer. Speculation over their defensive maestro had been mounting, with a variety of Premier League clubs, including Tottenham Hotspur and Chelsea, linked with a January move for the touted England international. A new deal signed means that rumours of a potential move are on hold for now.
But one thing that we all know with 'the beautiful game' is that money talks – especially if your club is in the hands of a reclusive businessman like Ashley. And another year added to their prized asset's contract means that any possible transfer will command a higher price. If Lascelles continues to put in eye-catching performances, Newcastle will cash in their reward. The man dubbed by Rafa Benitez as "the future of the club", will be heading for the St. James' Park exit door sooner rather than later – irony shows no remorse.
Lascelles has made no secret of his admiration for the club and his desire to show that he is in it for the long haul is genuine. But despite his best-laid intentions, it will serve as an extra few million on his ever-increasing price tag.
What was once a sign of loyalty has been transformed into a PR stunt to keep the fans onside. This is the sad state of where we are heading with modern football and while we cling onto the notions of faithfulness and morality still existing in it – there is no good reason for it to stop.