Is this the year TNS relinquish their grip on Welsh football?
Background image: Jonny Keen
Two weeks into the new season, Cymru Premier League champions The New Saints turned up at Aberystwyth Town and thumped their opposition 10-1. It underlines the dominance TNS enjoy in Wales. The funds pouring in from their millionaire chairman as well as the Champions League money they receive each season, leaves their nearest rivals playing a desperate game of catch-up. This is, after all, one of Europe's lowest-ranked topflight competitions, a league which includes an unpaid university team and several clubs operating out of tiny villages.
But things could be about to change. Last season, the champions were pushed further than they had been in years. Connah's Quay Nomads finished 12 points behind. That could hardly be considered close anywhere else, but just two seasons before, the gap was 28 points. The way things are going that gulf between teams will keep shrinking.
The challengers
For the first time in years, CPL clubs are posing a serious threat to the Saints. Not just one, but several.
The chief pretenders to the throne are Connah's Quay. Nomads are a club with two things going for them:
A rich benefactor who's given them a competitive budget
Manager Andy Morrison.
The no-nonsense former Manchester City captain adopted an unusual recruitment strategy to remain a thorn in TNS's side. While the champions sign senior internationals and Premier League academy graduates, Morrison sets his sights on less illustrious targets. His scouts comb the length and breadth of the United Kingdom plucking raw prospects from such places as Hayes & Yeading United and Workington. Morrison crafts them into the run-through-walls, die-for-the-club warriors he needs. He's a drill sergeant turning yokels into professionals.
Morrison's strategy paid immediate dividends, yielding unprecedented success domestically and in Europe. Increased prize money is allowing the team to train on a hybrid part-time/full-time basis, allowing the squad a far greater chance to match fully professional TNS when it comes to fitness and tactical preparation.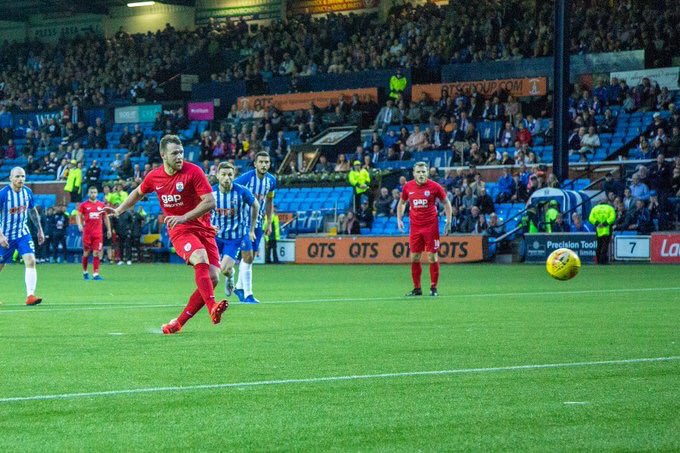 GET IN THERE!
Words can't describe it!
As massive underdogs, we've beaten Scottish Premier League side Kilmarnock 2-0 to win 3-2 on aggregate in the Europa League first qualifying round.
We go to Serbia for the second round!
INCREDIBLE SCENES!
https://t.co/vVM01BPXry
Not alone
Morrison's boys aren't the only competitors creeping up on TNS. Barry Town United are another serious threat. Barry themselves once enjoyed total dominance over Welsh football before bankruptcy sent them spiralling down the leagues. They're not back to their former strength. Tthe team who famously beat Porto in Europeis getting there, though.
Since returning to the top-flight a couple of seasons ago, Barry have grown into a seasoned, professional outfit. That's underlined by the signings they've made this summer. Jack Compton featured at Portsmouth and Yeovil. Welsh youth internationals George Ratcliffe and Momodou Touray join on loan from Cardiff and Newport respectively. These are the kinds of players who provide good opposition for TNS, wily pros and promising youngsters capable of going toe-to-toe with the Shropshire outfit's stars.
Then there's Bala, the perennial third-place club who even lost to San Marino's Tre Fiori in Europa League qualifying last season. But they're stronger than ever, bringing in players from the professional game to take their squad to the next level. The likes of Louis Robles, a veteran of the Spanish leagues, along with former Southampton winger Lee Molyneux will give the TNS defence pause for thought.
What's next?
It'll be a big ask for any team to knock The New Saints off their perch but it can be done. Cracks are beginning to appear in the Saints' previously impenetrable armour. Shortly after they eviscerated Aberystwyth, they struggled to a narrow win over newly-promoted Penybont. Questions abound regarding first-time manager Scott Ruscoe's ability. He's put together a decent squad but they're miles off their record-breaking best.
If TNS are dethroned, it'll mean big changes for Welsh football. Only the CPL winners make it into champions league qualifying, meaning an enormous cash infusion for whoever makes the cut. Even a loss at the first hurdle means a drop into Europa League qualifying and a payout of around half a million pounds. That's serious money in a league where attendances occasionally drop into double figures for midweek matches.
This works both ways; less money for TNS means less chance to beef up their squad with quality signings, balancing the market. It should also help to bring fans through the gates. This is a league that stagnated for years largely due to TNS's dominance. A single season of change could be enough to ignite fan interest and make the CPL an entirely more appealing competition.