Newcastle United's Sean Longstaff looking like the real deal
Background Image Via: Geograph/Richard Humphrey. Used under Creative Commons.
In football, is there anything more special than homegrown talents playing for their local team and shining on the highest stage? For fans, it's the pinnacle. Harry Kane at Tottenham Hotspur, Marcus Rashford at Manchester United and now, over on the Tyne, Newcastle United's latest star is emerging; Sean Longstaff.
Aged just 21, born in North Shields, Longstaff has been given his breakthrough opportunity by Rafael Benitez. The midfielder came into the side as injuries haunted The Magpies. The pressure was firmly on his shoulders to hit the ground running. He hasn't disappointed. In fact, he's already becoming a cult hero.
Somewhat remarkably, Longstaff is just six games into his Newcastle career and talk of an England call-up is already being mentioned. Whether or not you think it's too early to be discussing his Three Lions future, it says everything you need to know about the impact he has had.
In terms of playing style, Longstaff is the complete midfielder. He's great on the ball, plays with a calmness and energy, while also having the astuteness and defensive awareness to put a tackle in and disrupt opponents when they're in possession. What I've been most impressed with is Longstaff's engine. This lad can cover every blade of grass for 90 minutes without even breaking a sweat. In the modern-day game, having a disruptive force like this is vital to any success.
I don't think it's a coincidence that Newcastle have suddenly looked like a far better team over the last few weeks when Longstaff has been featuring more regularly...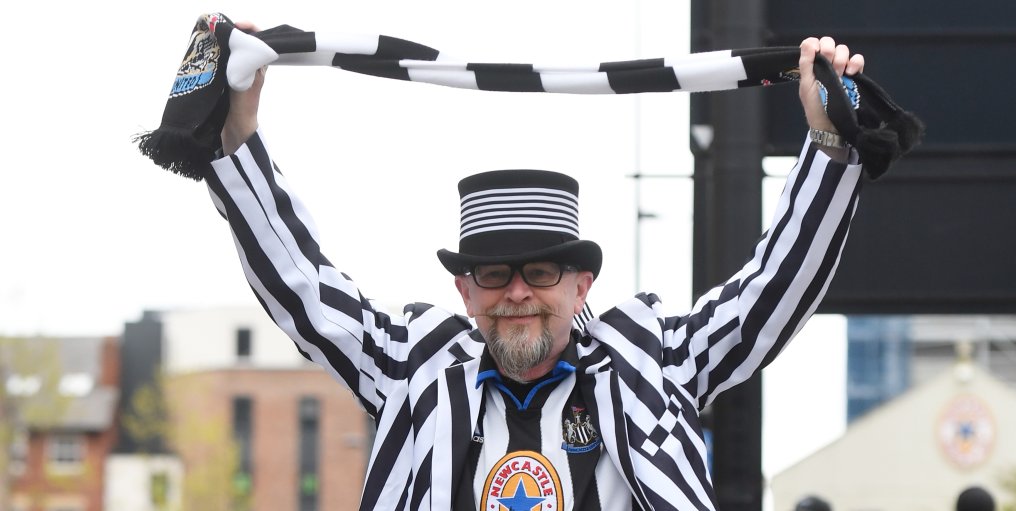 Sean Longstaff made his Newcastle United debut this season.
Since then, he has:
Scored his first senior goal in the FA Cup
Played against Liverpool, Chelsea and Man City
Beat the league champions
Pocketed Fernandinho
21 years old and from North Shields.
https://t.co/HUdM67zcMH
Although he's playing with a youthful fearlessness, you can already tell that Longstaff is a Premier League calibre player. It's not as if he's been doing it against relegation strugglers, either. Against Manchester City, he went toe-to-toe with the incredibly underrated Fernandinho and came out on top. The 21-year-old was also fouled for the penalty that led to an incredible Newcastle victory over the Cityzens. That outing was by far his most accomplished, but he certainly didn't look out of place against Liverpool or Chelsea either.
If I were to liken him to a player, ironically, he reminds me very much of another Northerner, Michael Carrick - although Longstaff is a tad bit quicker than the ex-Manchester United man. I find it astonishing how quickly he has settled into life in the toughest league in world football and suddenly, he just looks undroppable.
Let's be real, Newcastle needed themselves a morale boost and this unearthing of a gem from the genius that is Benitez couldn't have been any more timely. Credit has to go to the Spaniard for that, because putting in an unproven youngster, when the Magpies were deep in relegation trouble, was a huge gamble to take. It's already paying off.
For Longstaff, it's about continuing to do what he has been doing to reach this point. No doubt the media will go into a transfer frenzy if he keeps up these performance levels, but the good thing for Newcastle is that he's a local lad and that often comes with much more loyalty - meaning the swarms that are circling should be kept at bay for a fair while yet...