Neymar loses Brazil's captaincy; now Selecao lose him
Neymar da Silva Santos Junior needs help if he's to overcome the early onset midlife crisis presently hounding his career. The star was stripped of Brazil's captaincy in May. If he didn't lose it then, he would've lost it this week, following the rape scandal that erupted with his name plastered all over it. Now, he has all summer to stew over the situation after incurring an ankle injury that rules him out of the Copa America.
Losing the captaincy
When Brazil coach Tite scrapped his captaincy rotation policy, the man he anointed to permanently wear the armband was Neymar. The decision was made last September, two months after Neymar attracted negative headlines for his theatrics at the World Cup in Russia.
Neymar accepted the responsibility with both hands, saying at a press conference that "the onus will be a good thing" for his career.
It hasn't been the case.
Neymar behaved like a child through the length and breadth of the 2018/19 campaign. His unprofessional antics were witnessed by Champions League viewers in the game against Manchester United, earning him a three-match ban. He received a similar ban after lashing out at a fan in the aftermath of Paris Saint-Germain's defeat in the Coup de France final. The poor attitude didn't end there.
Reports say Neymar engaged in heated exchanges with more than one of his PSG teammates in the locker room. Thomas Tuchel and his staff did a good job starving the hungry media of the juicy details. But it happened and Tite knows it did.
In a bid to enthrone a skipper who can truly be looked up to in terms of attitude, commitment, fitness and skill; the Selecao captaincy was taken from Neymar and handed to 36-year-old Dani Alves.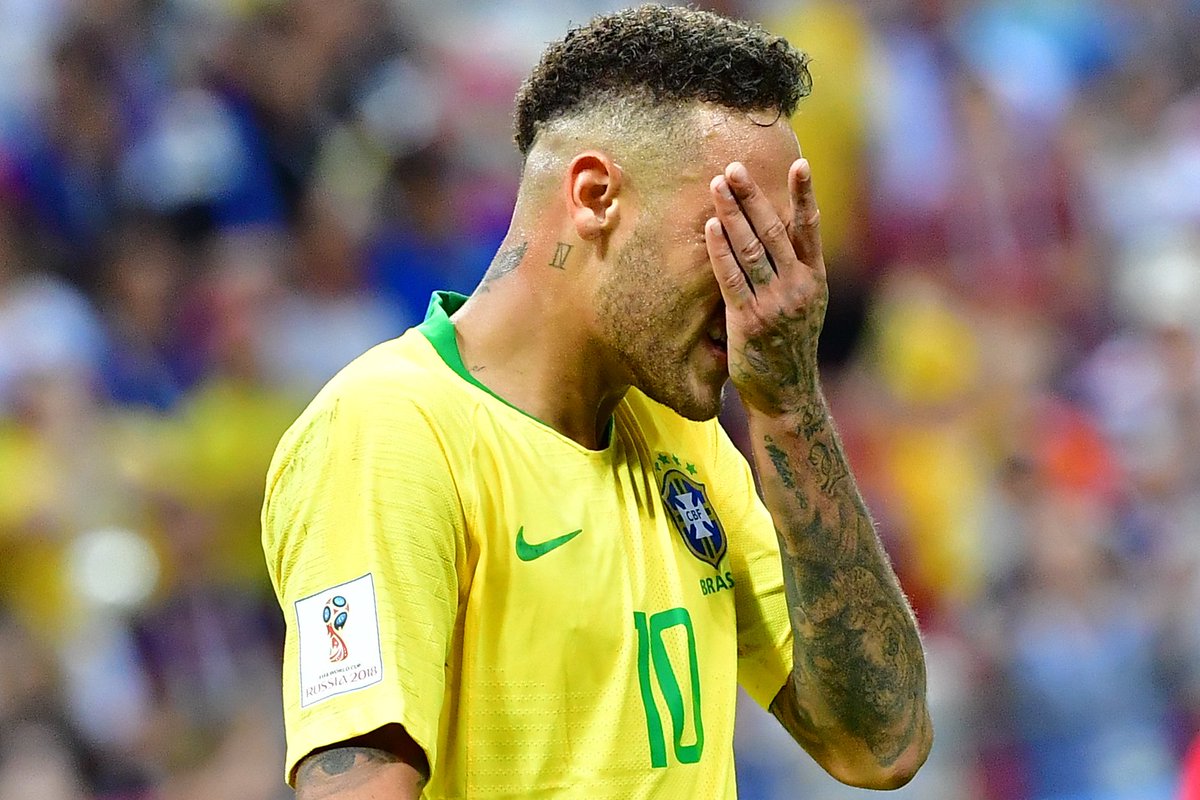 Neymar has been stripped of Brazil national team captaincy and replaced by Dani Alves ahead of the Copa America
https://t.co/5n2o4CtuJ8
Brazil and Copa America
Neymar was training with Brazil in preparation for the Copa America which lasts from June 14th to July 7th along with new skipper and PSG teammate Alves.
Even though he is ruled out, the question is whether Neymar can handle the snub? As it is, Brazil's chances at the tournament are significantly hampered due to his injury. Despite his poor behavioural traits, Neymar is still among the best footballers around. Armband or not, he wields massive influence within the national team.
Pessimists will say he has a history of throwing tantrums when things don't go his way. Optimists will see this as a challenge which will give Neymar the opportunity to straighten out his life. He must still deal with the rape allegations but will also have time to reflect on the choices which put him in this position. That isn't to say he should be trusted again when he returns even if he says and does the right things. Neymar played his best football for the Selecao when he wasn't captain.
Transfer market
Neymar's problems began in France before snowballing to the national team. The truth is, he's never really settled in Paris. Last season he won Ligue 1's best player award after scoring 19 times in 20 games, despite bedevilling injuries. The injury plague continued this season, ensuring he missed 23 games. Nevertheless, it didn't prevent the forward from notching 23 goals in the 28 he played.
Even so, Neymar hasn't formed any terrifying partnerships at the Parc des Princes. Not with Kylian Mbappe and certainly not with Edinson Cavani. Even his beloved Dani Alves has now robbed him of his rank in the national team.
Neymar's problems in Paris go a long way towards explaining why he snubbed the Ligue 1 award gala, attended by all his Parisian teammates, who watched Mbappe replace him as Ligue 1 Player of the Year.
Perhaps it's time Neymar leaves France to forge a new future. Real Madrid and Barcelona will gladly take him at almost any price.
Neymar has plenty of reasons to leave PSG. There's likelihood he'll want to when all his issues are resolved and he's fit again. Unfortunately, the injury makes it less likely Barcelona and Real Madrid will pursue their mutual interest in the winger any further. Then again, if the injury prognosis is minor and he can be ready for the new season's kickoff, they might bid on him anyway.
When you're this talented, two doors open for every one that closes.