How should Paris Saint-Germain solve its Neymar problem?
Neymar ditching PSG and returning to Barcelona is on the cards
Neymar was viewed as the player to take Paris Saint-Germain to the next level. The Brazilian would help to win that elusive Champions League the Parisians have long been striving for. That's why the French giant went the extra mile to sign him, splashing out a record-breaking £198 million.
The transfer sent shockwaves through the footballing world. It came somewhat unexpectedly considering Neymar had formed one of the deadliest attacks in history alongside Lionel Messi and Luis Suarez. Why would he choose to leave Barcelona in his prime?
There's a simple explanation. PSG's offer was too good to turn down, for both player and club. After performing in Messi's shadow at Camp Nou, Neymar was now a team's main man.
Boasting a squad already strong enough to dominate France's domestic front, the Parisians' goal was to transfer that superiority to the continent. Neymar led their new era.
Unfortunately, things haven't gone to plan. PSG have continued to falter on the biggest stage. Their talisman hasn't had an answer. Instead, he is being outshone by teammate Kylian Mbappe.
Add to that a series of injuries and controversies which have dogged Neymar's time in the French capital, he is reported to have had enough. A return to Barcelona could soon materialise.
Initially, PSG president Nasser Al-Khelaifi took a strong stand, stating his major asset is not for sale, at any price. However, after the player failed to report for pre-season duties, for which he's reportedly being fined £10,000 for each day missed, sporting director Leonardo, himself a Brazilian, put forward a different position. In a recent interview, he said: ''Neymar can leave PSG, if there is an offer which suits everyone."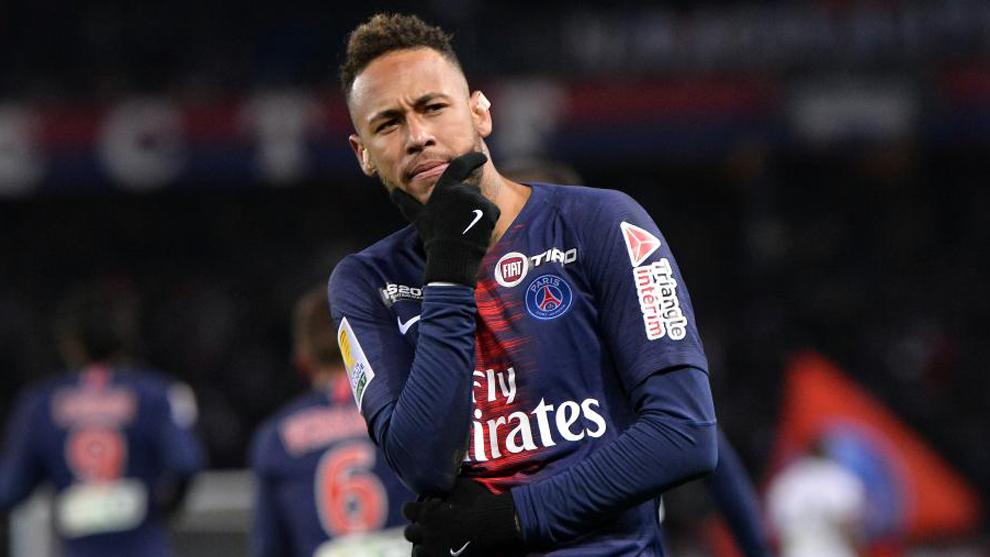 Barcelona will not pay more than £180m to sign Neymar as they believe the Brazilian's value has dropped since he completed his £200m move to PSG. (MARCA)
https://t.co/ETHwQEn2LO
The sudden change in attitude signals Paris Saint-Germain is ready to let Neymar go. That opens the door for a Barcelona return. Assuming Barca can come up with the required fee, it would solve PSG's problem of having a player who feels he is bigger than the team.
Selling Neymar, though, could lead to a mass exodus. Mbappe at the fore. The 20-year-old has been heavily linked to Real Madrid. Losing an immensely talented teammate could act as his motivation to move on.
The Parisians' biggest problem, in this regard, is what Neymar represents. Acquiring him was a statement of intent. He symbolized their ambition. Letting him leave will send the wrong message to both remaining squad members and rival teams.
Neymar's departure could be interpreted to mean PSG aren't ready to handle big stars' egos. That the club lacks the character of top European counterparts and is willing to remain a domestic champion.
So, Paris Saint-Germain must tread carefully. While not condoning recalcitrant behaviour, world-class players need to be managed well. Discipline should take place in-house, not in the open for all to see.
As an important member of PSG's hierarchy, Leonardo should try to resolve the dispute between club and Neymar. Should the relationship have deteriorated beyond repair, the French giant must bring in an equivalent replacement sooner than later.