Norwich City's fate already sealed?
Should Norwich City and Daniel Farke already be planning for next season...?
Background Image Via: Wikimedia Commons/Martin Thirkettle. CC BY-SA 2.0.
When Norwich City powered their way to Premier League promotion last term, it was fair to say I was bullish about their chances. After a hot start, including beating Manchester City at Carrow Road, yours truly felt pretty smug. Since then, the Canaries have been jolted back down to earth...
Daniel Farke's stylish side sit dead-last in the table, seven points from safety and five points adrift of their nearest rivals Watford. The goals have dried up for Teemu Pukki while preventing them at the other end has been a constant problem all season long. No side has conceded more than the 47 they've shipped, while they tally of 24 scored in 25 matches is the third-worst in the division. Talk about a match made in hell.
Hindsight is a wonderful thing but transfer-wise, Norwich made mistakes. Their lack of investment was alarming, summed up perfectly by Patrick Roberts' loan signing. His spell at Carrow Road was terminated due to a lack of playing time. He's now with Middlesbrough. It's disappointing, too, as this Norwich squad is jam-packed with talent. Todd Cantwell has been on fire this term, while you can guarantee that Max Aarons will be a wanted man come the summer. Then you have Emiliano Buendia who is constantly improving. If Farke and the Norwich board could have picked up maybe one or two impactful, experienced signings, that seven-point gap would be much smaller, if not completely extinguished.
Again, it's easy for me to wax lyrical about millions of pounds, sat here with my cuppa' tea next to a few one-pound coins. I guess I just wish Norwich showed a little more ambition. They had an opportunity and right now, they've seized to capitalise on that chance.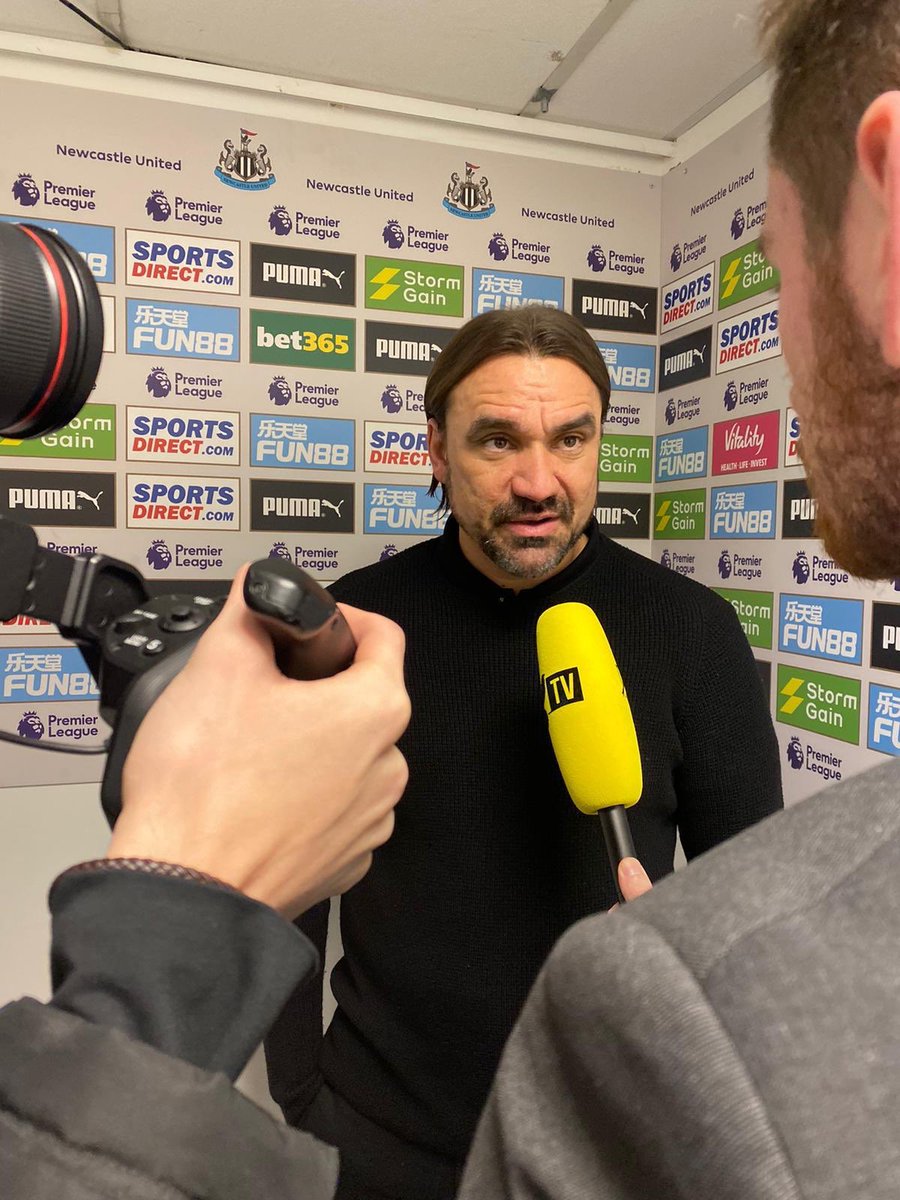 💬 Daniel Farke reacts: Maybe in a few days I'll calm down, but right now I'm greedy, I wanted to win this and I'm sure the players did too.
https://t.co/QV521QlPFN
The missed opportunities haven't just come off the field, either. Norwich could have beaten Newcastle United this weekend, while conceding a late-leveller to Crystal Palace on New Years Day would have hurt. This has been the story of their season and at this elite level, the smallest of margins can make a huge difference.
As a colleague aptly wrote, Norwich have chosen style over ambition. Maybe if Farke was willing to compromise somewhat, the Canaries may have found themselves in a different predicament. However, asking the German to change how he operates wouldn't be natural. Plus, getting away from a mantra that has been instilled into the whole playing squad wouldn't just happen overnight. It times time and that's a luxury Norwich don't have.
Then you look at their fixture list. No Premier League game is easy, though their run-in is bookended by games against Liverpool and Manchester City. Sprinkle in fixtures against Chelsea, Arsenal, Leicester City and Wolves and things look even bleaker. Norwich have won four games in 25, you'd imagine they'd need to win at least five or six from here on out to give themselves a long-shot. Even then, I'm not sure 33 points will be enough. They may move off the foot of the table, but in this game, it's survival or nothing.
With thirteen games left, Norwich's fate isn't sealed just yet. We've seen many-a- fairytale survival story in the past, I'm just not sure this side has the quality, tactical flexibility or fixture list to turn their fortunes around...