Nottingham Forest face a different adventure under new owner Evangelos Marinakis
Greek shipping tycoon, Evangelos Marinakis has recently completed his takeover of Nottingham Forest. This is big news for their fans as since 2012, the Championship club already had an owner who is a major businessman. That man was Kuwaiti-born Fawaz Al Hasawi.
Nottingham Forest narrowly escaped relegation this season, only by goal difference. They won 3-0 at home to Ipswich on the final day of the season. Britt Assombalonga bagged himself a brace, and Chris Cohen also got himself on the scoresheet. This was a relief for fans as they feared the worst for their beloved club. Relegation to League One became a real possibility. However, Forest were saved on the final day and will now look to improve next season.
Now, in steps Evangelos Marinakis. So who is this supposed businessman? Well, he has been the owner of a shipping company for numerous years. Marinakis has also taken control of Greek football club Olympiakos Piraeus, as well as being the club president. Ever since taking ownership of Olympiakos, they have won the Greek Superleague seven years in a row.
What does this now mean for Forest? Well, manager Mark Warburton is delighted with the situation and believes he can work with Marinakis to help the club succeed. This doesn't mean huge amounts of money will be injected into the club, necessarily. However, it is a great sign, one that shows what sort of direction Nottingham Forest are aiming for.

Despite the positive vibes from the boss, fans are a little sceptical about the situation. After the takeover, people were aware that the Greek shipping businessman already owned Olympiakos. This worries them, as they don't believe much effort will be put into their team because of Marinakis owning another club.

Marinakis has a controversial history such as match-fixing, but he was acquitted of all charges as there wasn't any solid evidence against him. Even though he is known for that situation, the Piraeus born Tycoon isn't phased by any allegations.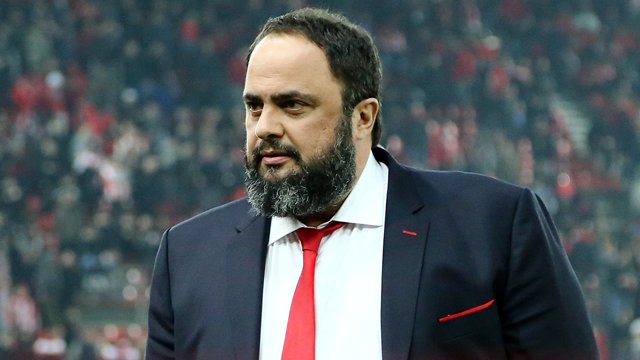 His task as Forest's new owner is to help the club, manager and players strive for a better future. If that occurs, there could be promising times ahead. However, many English clubs have brought in new owners recently.
In some cases, it isn't all plain sailing as they need to be run correctly.
Marinakis must get to know Nottingham Forest inside out. Which is the one thing fans fear won't happen.
If numerous Forest players are sold or released this summer, it could damage squad morale. But signing too many players may also not work. It's Marinakis' job to make sure the club is financially stable. He also must ensure he fully supports his manager, Mark Warburton and the board members.
As of 2015, Evangelos Marinakis' net worth was estimated at £500M. With continued success in business and with Olympiakos, his net worth is likely to increase. So what does the future hold for Nottingham Forest? Will there be radical changes this summer? Will the takeover backfire, or can it give the club the boost that it has been waiting for?