Ola Aina deserves a chance at Chelsea
Ola Aina's resurgence in Italy put Chelsea under the spotlight. Although underwhelming in recent weeks, prior upturn already alerted the Blues. With a transfer embargo and other clubs on red-alert, Chelsea shouldn't hesitate to bring the 22-year-old back to Stamford Bridge.
Aina's maiden Italian foray signified guts. He showed utter ambition to take his game to another level. After a fruitful loan spell in Yorkshire with Hull City, the natural step was either to fight for his place at Chelsea squad under Maurizio Sarri or seek another temporary spell on the road, away from his parent club.
The Serie A wasn't anticipated. Italy's elite league isn't a fancied destination for English prospects, especially the Piedmontese capital's minority. Joe Becker and Joe Hart toured that route almost half a century apart but returned to the Premier League after just one year. Aina could potentially join the queue if Chelsea obliges.
The 22-year-old elected to further his development away from Cobham after another frustrating summer that amassed in only 17 minutes. Cesar Azpilicueta and Davide Zappacosta were preferred on the right. Marcos Alonso and Emerson Palmieri planted roadblocks on the left.
In Turin, however, Aina demonstrated incredible prospect, immersing himself in Serie A. He added a spark of energy from wing-back in Walter Mazzarri's well-drilled 3-5-2 team. Whether on the right or the left.
Aina outperforms the pair of Lorenzo De Silvestri and Cristian Ansaldi in both wing-back positions. Over the course of the campaign, the Blues loanee boasts a better pass completion rate, while either matching or beating the pair in interceptions, duels won and successful tackles per game.
Ansaldi offers superior goal threat, though. The Argentinian's hat-trick strikes and pair of assists outdo the Super Eagle's combined three contributions. His number is similar to De Silvestri.
Another summer of uncertainty looms for the Blues loan Army. These days successful loans aren't gateway to Stamford Bridge paradise. Aina, though, may have won himself a deserved return ticket to Fulham.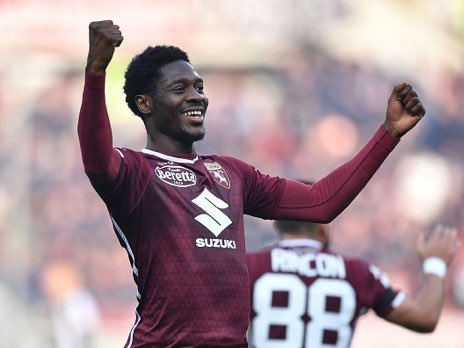 Chelsea are having second thoughts about selling Ola Aina this summer and are looking to include him in their squad instead.
- Evening Standard
Torino have a £8.7 million option to buy, and reportedly Aina is keen to stay there, so good luck with that one!
https://t.co/BO9CiiJawl
Chelsea's current full-backs are increasingly uncomfortable. Azpilicueta is suffering physical and mental brink from overuse, having played nearly as many minutes as Kepa Arrizabalaga this season. He turns 30 this summer. Marcos Alonso is looking more like the journeyman left-back he once was than the world-class wing-back that thrilled under Antonio Conte.
Maurizio Sarri's tactics and organization do little favours for either defender, both exposed by their wingers up front. With too much space to cover given the centre-backs' struggle with zonal marking, Alonso is often not aided much by his same-side midfielder. Azpilicueta, at least, has the benefit of being close to N'Golo Kante.
Aina is a viable option. By playing in Sarri's native country, he is learning the mentality, adjusting to new playing styles. The Italian manager likes attacking full-backs while not ignoring the fundamentals.
He adds something extra. The Nigerian is physical, technical, uses both feet, quick and powerful. However, the question mark over his head is his concentration throughout 90 minutes.
Torino has an option to sign Aina for £8.7million. The Turin side seems to have already decided to trigger that option, while Fiorentina is also keen on his services.
Chelsea won't enjoy that privilege this summer yet there could be some high profile exits, especially in defence. Emerson Palmieri and Alonso are expected to depart. That could potentially open the doors for Aina.
He may not be the quick fix that the Blues crave. He won't provide glamour and elegance on the flanks too. With ample game time, however, the Nigerian may develop into a complete fullback. Roman Abramovich doesn't fancy wrist watches.