Ole Gunnar must defeat Wolves to avert pressure
A run of poor performances led to Jose Mourinho's last days at Manchester United. The Red Devils needed a morale boost. Sacking Mourinho was the first step. Hiring Ole Gunnar Solskjaer was the second. He brought a refreshing attitude and corresponding ideas. But honeymoons don't last forever. The Norwegian lost his first Premier League match with United at the Emirates. Arsenal dominated the match. Solskjaer turned around his first setback, the defeat to Paris Saint-Germain. Can he do it again against Wolves in their FA Cup quarterfinal? If not, will the tidal wave of support for installing him as permanent United boss begin to recede?
When Mourinho was dismissed, Solskjaer was hired with the clear understanding it was a stop-gap measure. He remains the permanent boss at Norwegian powerhouse Molde. His mandate was to see the club through the remains of a lost season, then return home.
No one expected him to fire the fragmented, erratic squad back into the Champions League race. People tend to be reactive in that regard. When a team struggles for an extended period, they anticipate further disappointment. The price for tremendous success is that observers see no reason for that to end either.
OGS changed the board and fans' outlook. Although his third full month in charge won't be complete until after the match with Wolves, all and sundry are sold that he is the man for United. He has the torch. He stirred up the cold dressing room and built a fire in the players' hearts. In response, they set the pitch ablaze.
Consistently outstanding displays followed. Save for PSG and Arsenal, the squad rescued the odd sluggish performance through determination and will. Their fighting spirit recalled Sir Alex Ferguson's teams.
Unlike Mourinho, Ole's attacking style doesn't expose the defence. United games are a joy to watch whether they are in possession or pressing to recover it, a perfect blend of creativity, physicality and talent.
That said, the Arsenal defeat proved Ole's Manchester United has a long way to go.
A good relationship between players and manager is important. It ensures optimal performance. No player gives his best for a manager he doesn't like or respect. Mourinho's rift with Paul Pogba ruled the media for weeks. Before that, other stars took turns suffering the Special One's wrath. Continuing dissent diminishes the team. It isn't professional.
Such a scenario appears unlikely on Solskjaer's watch. His attitude so opposes Mourinho's that a love affair blossoms in the clubhouse. Ole brings happiness. The eggshells have been swept away.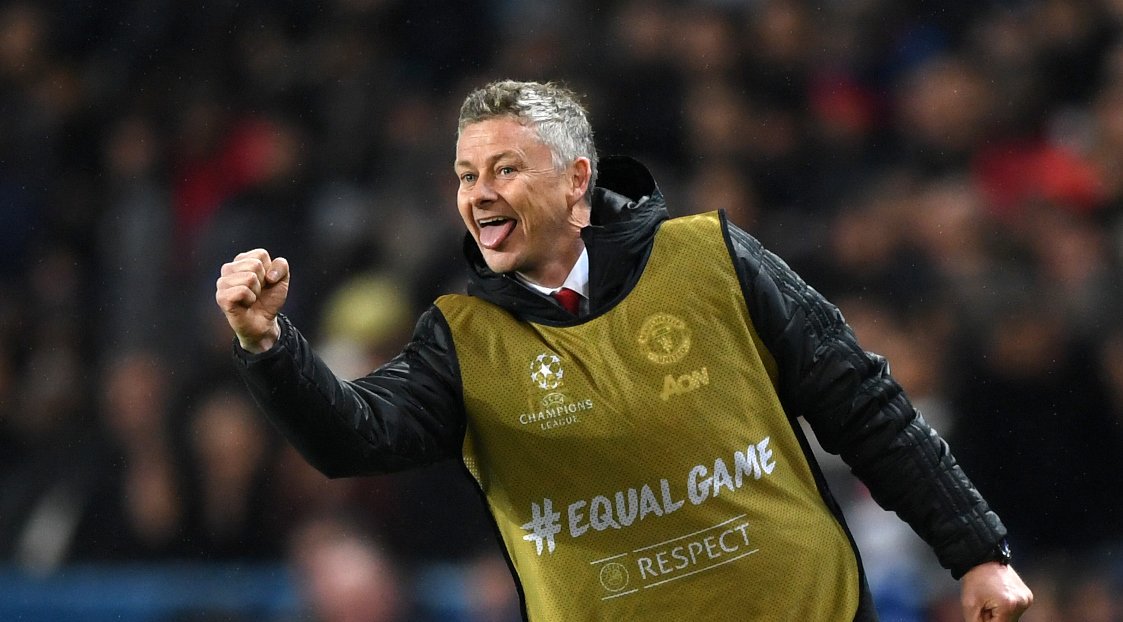 🚗🙌 Ole as Utd manager
- Best EVER start as a Premier League manager
- Won 8 consecutive away games in all comps for the 1st time
- Best EVER start for a United manager
- Becomes 1st manager ever to overcome 2-0 home defeat in the UCL
He's not at the wheel, he's reinvented it
https://t.co/dU4zLcmjcu
Every victory underlined the need to hire the man permanently. One defeat doesn't dampen the enthusiasm. Two in succession might. Especially with a fortnight of international football to follow during which United fans can do nothing but obsess.
Wolves are no pushover. Deservedly, they rank best among the rest in the Premier League. Not close enough in the table to trouble the top six, it's a different story when they take the pitch. OGS faces a test against his opposite number, Nuno Espirito Santo. The FA Cup remains United's strongest chance to win a trophy this season. Premier and Champions League dreams are pie in the sky.
Nuno's popularity at Molineaux rivals Solskjaer's at Old Trafford but the Portuguese is far more settled in his position. Already, he has the players he wants and they fully understand his tactics. The squad's already been through thick and thin with their boss. They don't waver. United haven't endured nearly as much fire under Solskjaer.
Wolves can upset bigger teams. Over the course of this campaign, they've earned results against every top-six side except Liverpool. They drew Mourinho's United and Guardiola's City, as well as Unai Emery's Arsenal. They beat Tottenham and claim both a win and draw against Chelsea. United avoided Manchester City in the draw but found themselves pitted against the most dangerous opponent among the remaining clubs.
Now, Solskjaer must gird his squad for a difficult battle in the wake of a comprehensive defeat. If the team doesn't respond, supporters will begin to harbour second thoughts. It can't be helped. That's human nature.