Ole Gunnar Solskjaer or Mauricio Pochettino:It's Decided
Background photo: Ian McAllister
The debate over the next permanent Manchester United manager rages on. Since Jose Mourinho was sacked and Ole Gunnar Solskjaer instantly reinvigorated the squad, support for the Norwegian grew with each game but there were still Paul Inces in the crowd. Before Mourinho was appointed, the United hierarchy targeted Mauricio Pochettino. His work with youth, playing style and building teams at budget made him a favourite for the position. While Solskjaer's appointment seemed designed to appease fans, his work soon transformed him into a serious contender for the position.
With every victory, journalistic and social media ask if that is sufficient to convince the board to stick with the United legend. Following recent results, one can only assume Romelu Lukaku is correct. It's already decided. The job is Solskjaer's to lose.
Tactics
Contemporary managers must be tactically astute. There are different schools of thought in world football but none can discount the need to understand the chess game. Opposition research is as important as stamping an identity on the playing style.
Attacking football is written into Solskjaer's DNA but he is also pragmatic. It's the same mix Sir Alex Ferguson displayed in his decades of success. OGS can set up teams to dominate the game in the opposition half, yet remain defensively solid. Depending on the opposition, United have taken the initiative or waited their turn to strike on the break. He has set up teams to negate opposition strengths as well as focus on United's firepower. It's a beautiful mix.
Pochettino is more rigid. He too preaches an attacking style of play, sometimes very similar to Solskjaer's, but often fails to adapt in big games. His inability to use his squad depth costs Tottenham points and trophies. While adhering to your own philosophy isn't wrong, it's not more important than winning. Poch has already been beaten by the Norwegian once. Recent failures in cup competitions further illustrate his limitations.
Youth
Both managers believe in promoting youth and do so admirably. Admittedly, Solskjaer was under pressure against Paris Saint-Germain with ten players unavailable. Even so, it takes a special heart to play three teenagers while chasing a goal in the Champions League. Would Mourinho do it?
Solskjaer already handed senior debuts to Tahith Chong, James Garner and Mason Greenwood. Pochettino promoted Ben Davies, Dele Alli, Kyle Walker-Peters and Juan Foyth. Either man will adhere to United's youth policy.
United DNA
The next manager must understand the club ethos. Jose Mourinho paid lip service to United's philosophy but also argued against it publicly. The Red Devils suffered six years of mismanagement because imported bosses did not understand the club.
One can only guess whether Pochettino would convert as well as he has at Spurs.
Solskjaer is a United legend. He has been there, done that, owned the shirt. He understands the winning mentality the team needs. There's no better proof than the away win over PSG. United missed this attitude for years.
Upon arrival, Ole Gunnar immediately surrounded himself with United servants, keeping Michael Carrick and Kieran McKenna, bringing back Mike Phelan. He is United through and through.
Title Credentials
A United boss must know how to win trophies. It's why Louis van Gaal and Jose Mourinho succeeded David Moyes. Despite all his talents, Pochettino is yet to win a single trinket. Solskjaer won the Norwegian top tier twice as a manager and every club honour as a player for United. He repeatedly uses his experience as a player to inspire and motivate players. They respond to his methods and draw inspiration from them. It's unlikely United's squad will view the Argentine in the same light. That's why Romelu Lukaku was right in his post-match interview at PSG. It's already decided.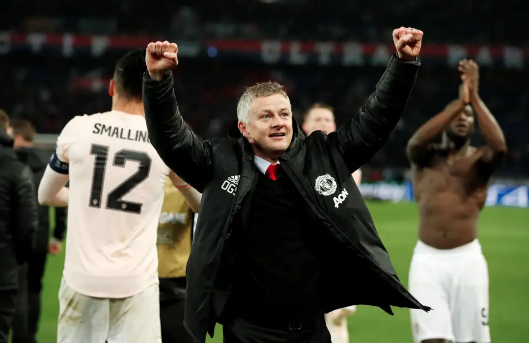 🗣 "I think it's been decided. I think Ole's gonna get it. People were talking after the first four games because we played against lesser opposition. Then we won against Tottenham, Arsenal and Chelsea away and now this game. What else does he have to do?"
- Romelu Lukaku. 👏⚽
https://t.co/zzEV0k2JSi