Ollie Watkins: Brentford's Next Big Sale?
The Championship superstar is destined for the Premier League.
Brentford's indifferent start to the season simply doesn't do justice to Ollie Watkin's own heroics. Converted from wide playmaker to central striker by Thomas Frank, Watkins already boasts ten goals in sixteen matches this year. This tally is not only double that of any teammate, but it also means eyes from higher up the pyramid are increasingly casting glances at his way.
What makes Watkins stand out is his versatility. Previously an attacking midfielder at Exeter, the 23-year-old formed a fearsome front three with Said Benrahma and Neal Maupay before the Frenchman joined Brighton in the summer. Now Watkins occupies the central striker role alongside Benrahma, alongside summer signing Bryan Mbeumo, as Brentford try to make their final season at Griffin Park legendary by reaching the Premier League.
In the past, the former Exeter player was criticised for not taking advantage of the chances he or the team have created. No such claims can be applied this year. Watkins' first Brentford hat-trick against Barnsley in September demonstrates the remarkable variety of goals he scores. Scruffy close-range finishes, precision drives from inside the box and long-range firecrackers are all in his arsenal. To the player's credit, he's working hard to improve his aerial presence, despite being under six-foot tall. His first goal against Barnsley came from sticking his head in, when not favourite to win the ball, highlighting his desire and willingness to win.
Although Watkins is great technically, he's also an impressive athlete. When attacking, the forward quick off the mark with the necessary burst to drive away from defenders, Watkins is agile enough to find gaps and opportunities anywhere in the final third. Although yet to register an assist this season, he is comfortable dropping back to help out in midfield, while his dynamic style of play remains essential to Brentford's high-pressing tactic.
Watkins looks after himself. His time on loan at Weston-super-Mare as a youngster certainly helped to harden him up both mentally and physically, as hatchet-man non-league central defenders don't care if you are precocious talent at a young age. The fighting spirit Watkins gained suited well for returning to Exeter in League Two, and that's an asset he still carries proudly to this day.
Unfortunately, though, Watkins' personal successes always comes at a price for his club. After winning EFL Young Player of the Year, Exeter's favourite son departed St James Park for just under £2million. While Brentford has already staved off interest from Aston Villa and Sheffield United for the forward in the summer. Maupay leaving was a big blow, but Watkins leaving too is absolutely unthinkable. But with January around the corner, you can bet your bottom dollar that further bids are coming.
Aston Villa's return to the Premier League sees them hovering above the drop-zone under ex-Bee's boss Dean Smith. The Englishman is well-known admirer of Watkins, who he signed for Brentford in 2017 and his Villans team are currently struggling for goals.
But, Sheffield United are keen too. Chris Wilder's style of play is wholly different to Brentford's possession-based football, but the Blades are mixing it with the best in the Premier League. Wilder loves having a plethora of striking options – just ask Oxford United and Northampton Town fans – Watkins could be welcome backing after the ownership scandal which at times overshadowed the Wilder's brilliant work.
Maybe Watkins will stay in London and be another shrewd lower-league signing for West Ham, following in the footsteps of both Aaron Cresswell and Michael Antonio. Or for a real wild-card, Watkins would fit in brilliantly at Everton, and finally, fill the striker void that Romelu Lukaku left on Merseyside.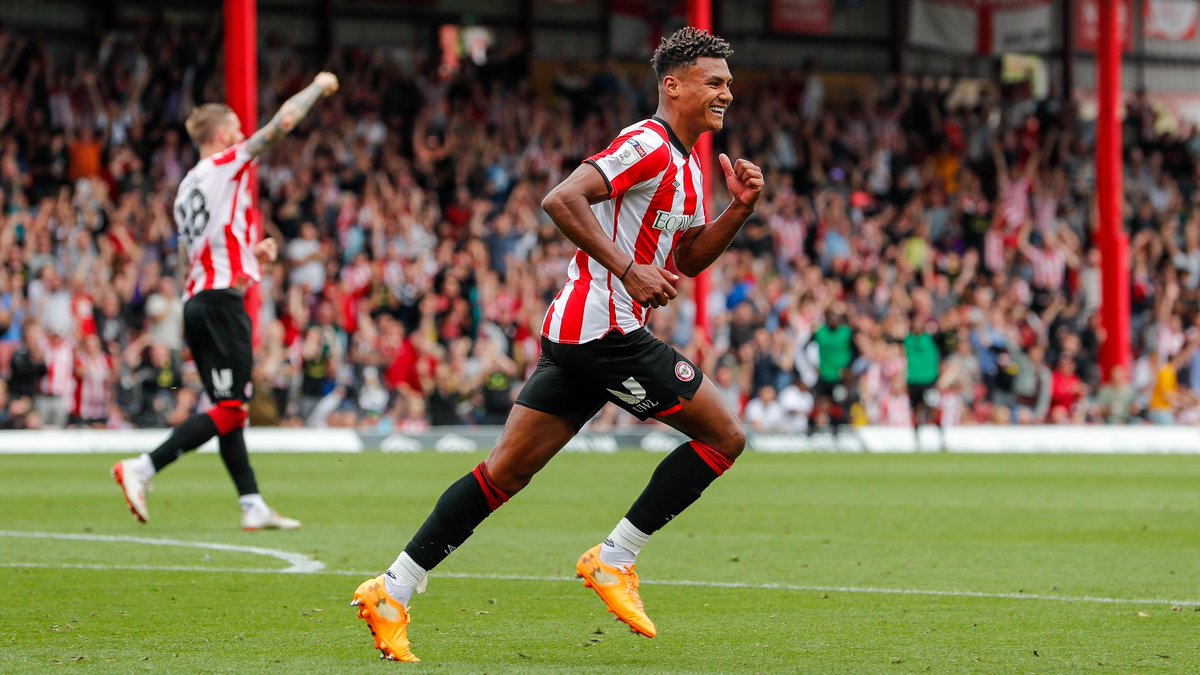 Brentford's sustainable model under owner Matthew Benham means Watkins will undoubtedly become another sales statistic sooner rather than later. If the price is right, then a deal will be done. Watkins will leave Griffin Park for better things; the question is when this will happen, not if.
However, he will leave head held high, having enhanced his footballing reputation during the stint in Greater London, while leaving Brentford a hefty cash windfall in the process. Although this sounds detrimental to the club, Brentford fans won't worry. Another star will slot into the void caused by Ollie Watkins' sale. Marcus Forss, currently impressing on loan from Brentford, for AFC Wimbledon for instance. It'll typically be business as usual at Griffin Park...