Oumar Niasse back at square one at Everton following Marco Silva snub
Goodison Park
One month after being appointed Everton manager, Marco Silva assured supporters that Oumar Niasse would be in and around the first-team for the 2018/19 season.
Of course, Oumar Niasse is in our plans. He is a player who can give different things.
Last summer's words haven't proven true, however. The striker remains frozen out of the first-team.
Since making the £13.5 million switch from Lokomotiv Moscow in February 2016, Niasse has grown accustomed to such treatment from Everton managers.
He was signed then quickly dropped by Roberto Martinez, garnering just 142 Premier League minutes in his debut half-season.
Ronald Koeman ignored him. An arrest for allegedly assaulting his wife in the preseason didn't help. Then again, Koeman played Wayne Rooney almost immediately after his drink driving arrest. When asked why the Senegalese wasn't even offered cameos on his watch, the Dutchman's reply was as brutal as the charge Her Majesty's court levelled against the player.
If he likes to play football, then he needs to leave Everton.
Once Sam Allardyce arrived, you would think that statement would pertain to every Toffees squad member. Ironically, though, Niasse resurrected his Everton career under Big Sam with eight goals and two assists in 22 league appearances.
He finished the campaign as the club's second-highest scorer but can't get a game this season. Cenk Tosun [13 Premier League appearances, two goals], Dominic Calvert-Lewin [14 Premier League appearances, two goals] and Ademola Lookman [10 Premier League appearances, 0 goals] all rank higher on Silva's list.
The Portuguese gave Niasse a handful of substitute appearances to start the season but hasn't included him in the Premier League squad since mid-September. The 28-year-old amassed 48 minutes of top-flight football and a rare outing in the EFL Cup in October. Gylfi Sigurdsson is the only player on Everton's books with more league goals than Niasse over this season and last.
Adding to the mystery, it was Silva who signed the Senegalese international on loan from Everton when he was Hull City manager and watched him score five goals and an assist over 19 appearances. Silva acknowledges as much.
Niasse is a player I know very well from when he worked with me at Hull. He's a very good professional.
Richarlison has been outstanding in attack since making the summer switch from Watford. No one expects Niasse to start in his place. On the other hand, Tosun struggles and Silva hasn't demonstrated the faith to play Calvert-Lewin regularly, Niasse surely deserves an opportunity to deputise the Brazilian.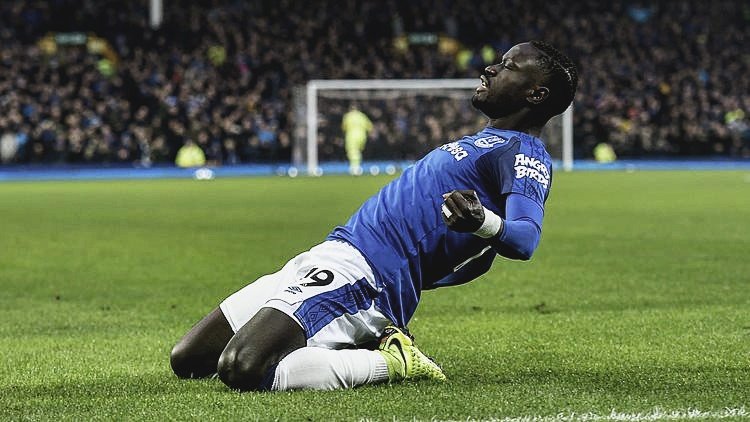 In his fourth season at Goodison Park, Niasse's future is unclear as the January transfer window beckons. There's alleged interest in Niasse's signature. Cardiff City are understood to be keen although the player hasn't stated his desire to leave or stay.
Silva was the key to Niasse's resurrection in 2017, taking the striker on loan to Hull and giving him the minutes necessary to resuscitate his form. At the time, he had no shirt number, no locker and little hope to play for Everton again. His performances at the KCOM Stadium convinced Sam Allardyce to take a chance. Niasse grabbed the opportunity with both hands.
After scoring from the bench against Sunderland in the EFL Cup on September 20, 2017, Niasse was rewarded with a substitute appearance against Bournemouth days later. In his first Premier League game of the season, Everton trailed until Niasse's brace stole the points from the Cherries. Niasse featured in the Toffee's next six league outings, scoring three more goals.
Allardyce was more than convinced to keep Niasse as his main striker for the season and he wasn't let down. The 28-year-old averaged a goal or assist in the league every 108 minutes. His incredible resurrection should mean all is not lost now. Silva still speaks favourably of the Senegalese. He's kept the door open for the striker to return for the busy run of Christmas fixtures.
Oumar Niasse knows the drill. He must take whatever chance is given.