Paolo Guerrero: the old dog who still knows a few tricks
Two continents are all I can handle. Really, not even that. At a given point, I can't tell you what's happening with the Allsvenskan or Ukrainian Premier League. Obviously, I've heard of Shakhtar Donetsk and Malmo, but their squads beyond Fred or whoever replaces him as the next big thing? Forget it.
There's a limit to what the human brain [last I checked] can process. I'm primarily an English speaker, so I follow MLS and English football, as well as UEFA's major competitions. I do have some crude Spanish and French, which lets me half an eye on Liga MX while delving deeper into Ligue 1 than most probably think it warrants. Did you know it has 19 other clubs besides Paris Saint-Germain? You should find out more about them. Beyond the attractive football teams like Lyon, Marseille, Nice and Nantes play, the United Nations warns French will be the planet's most spoken language within two decades. Sacre bleu.
Other people in my cultural demographic might fancy Portugal, Turkey, the Netherlands or, for the more adventurous, even the A-League as competitions on the fringe of their consciousness. Some look down rather than outward, staying abreast of goings-on at lower and non-league clubs in the English game. We all have different interests.
One charming attribute of the World Cup is that it marries all those interests. For one month every four years, we're given the opportunity to see what everyone else has been doing. We're introduced to young players who may [or may not] soon grace Premier League, La Liga, or Serie A pitches. A few cycles ago I thought a young Nigerian goalkeeper named Vincent Enyeama was going to take Europe by storm. Last cycle, many fans were introduced to a Colombian who had been playing and playing well in their backyard for four seasons. Real Madrid quickly ruined James Rodriguez's career.
Thanks to cable and internet, more football than anyone deserves is at our fingertips. It's difficult for a Roger Milla or George Weah to take the World Cup by surprise anymore. It's more about the young stars coming out. Every once in a while, though, a veteran shows up, causing you to wonder, "Where has this guy been hiding?"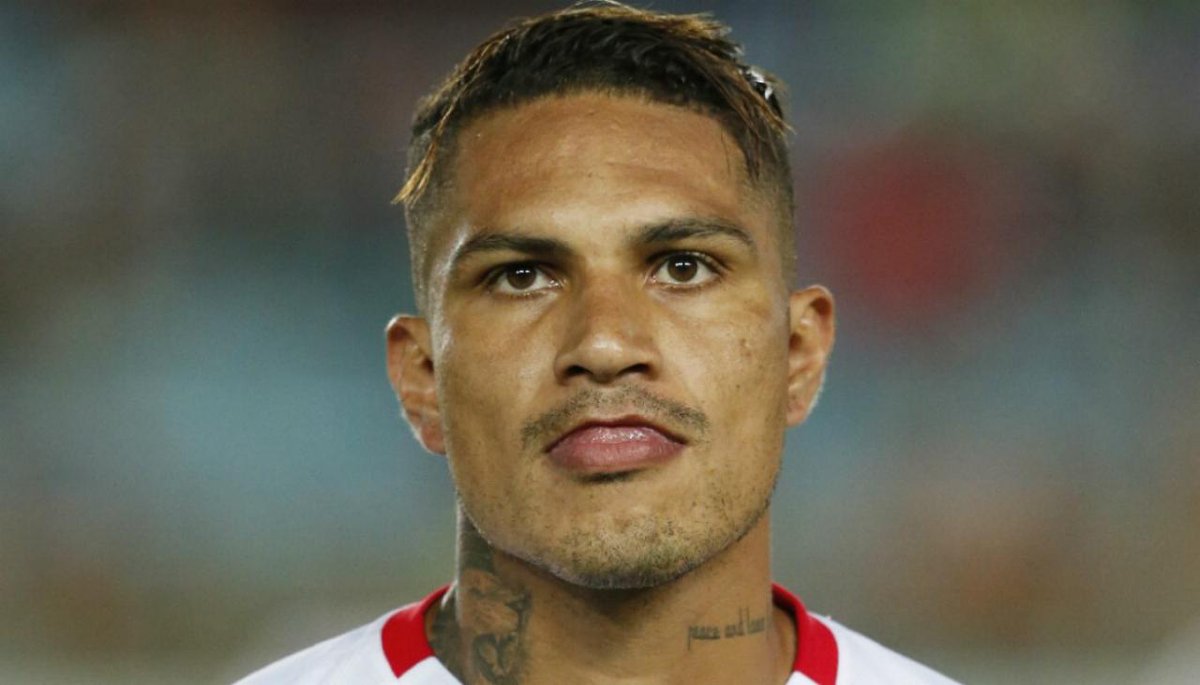 When I hear the words 'South American striker', Paolo Guerrero is basically the exact image that comes to mind
https://t.co/UM06s0Xo6u
Peru captain Paolo Guerrero is that guy in Russia. And he's been hiding in plain sight. If asked to describe him in one sentence, without commas, I'd have said he is the Diego Costa who stayed in South America but that isn't entirely accurate. He came up with Bayern Munich, starred for their B team and was productive in limited appearances with the senior squad for two seasons. He then spent six seasons with Hamburg before returning to South America, where he took up with Corinthians for three campaigns.
Even though he never appealed to a top European club, Guerrero brings everything to the pitch Costa does and more. Yes, by more I mean the tattoos and the drug suspension. Guerrero travels with even more baggage than the former Chelsea man but he has the skills to match him, as well.
He moved to Flamengo last season and has been a force in both the Campeonato and Copa Libertadores during his four years in Brazil. The Peruvian has hit for 55 goals and 24 assists in 146 matches. Until his suspension, for traces of cocaine he says were in a herbal tea he favoured, he spearheaded Los Incas' attack, too.
Without him, however, the team went on a 15-match unbeaten run. Guerrero, reinstated near the end of that streak, scored twice in his return. Even so, manager Ricardo Gareca elected not to start him against Denmark.
All the players had been playing for a long time together.
That was a mistake measuring 6.0 on the Antonio Conte scale. This is the World Cup. Your best players are needed. Other teams will bring theirs. Gareca corrected his error near the hour-mark and the improvement was instantaneous.
Guerrero has skills when facing goal but what impressed was his ability with his back to it. The ball would come to him at the top of the box. He would stop it with the sole of his boot, then stand between it and the defender behind him like a steel-reinforced door a battering ram couldn't break. Guerrero would stand, barely moving, as Andreas Christensen tried to go through him or shove him to one side. I'm not sure a firefighter's axe would have helped.
If Christensen tried to go around, Guerrero would turn in the opposite direction. If help arrived, the Peruvian captain would lay off to an open teammate. One time, he cheekily back-heeled through Christensen's legs. The ball slowly rolled inches wide of a desperately late Kasper Schmeichel's left post.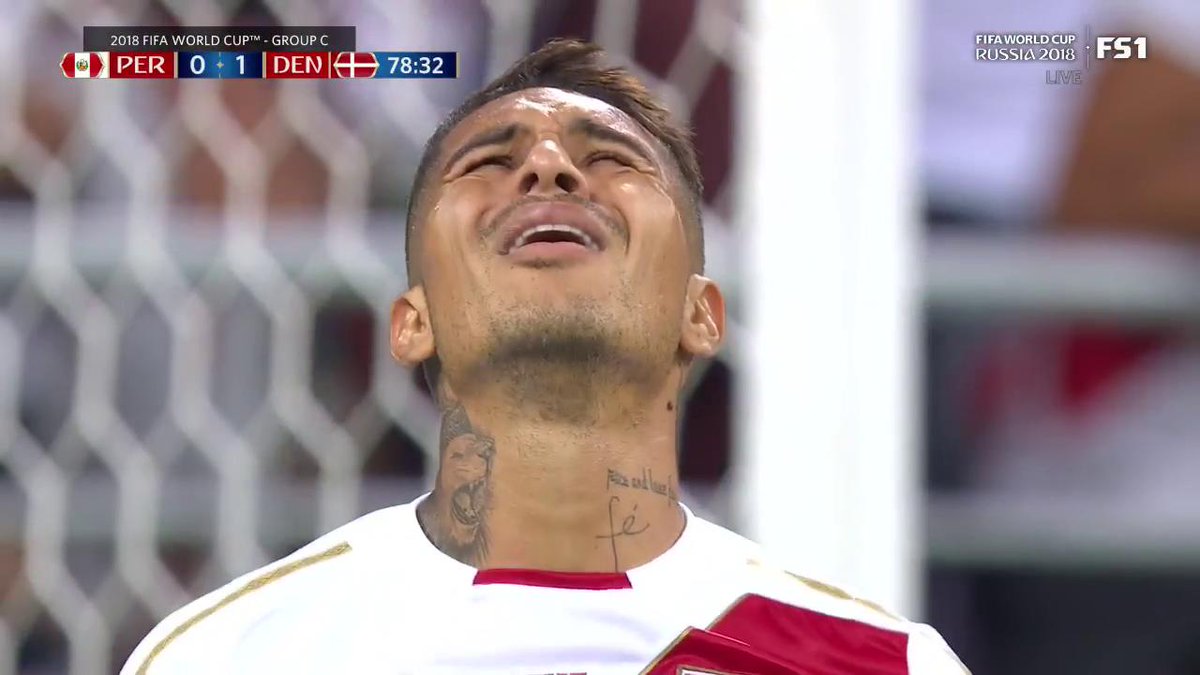 As a Manchester United fan, I can't help but think he is the perfect striker to play in Jose Mourinho's system. He certainly would have been cheaper than Romelu Lukaku. Not that I'm knocking the big Belgian, who has two goals already in this World Cup. I'll take 27 goals and nine assists all day long in club play. I'm just thinking about what might have been and that clubs apparently also have limits when it comes to scouting players in far-off leagues.
At 30, it's unlikely Guerrero will return to a European league now, even with a 'breakout' World Cup. He'll go back to Flamengo. I'll try to keep track of his progress through highlights but eventually lose contact when other matters closer to home arise. Maybe I'll get lucky and a Liga MX or MLS club will sign him.
Meanwhile, I'll be watching Peru for the remainder of the World Cup, just to see one player. That's the magic of the competition.