Does Paul Gascoigne deserve a place in the Scottish Football Hall of Fame?
Gascoigne was snubbed by the SFA last week
Paul Gascoigne has never been far from the headlines over the past 30 years. If it wasn't someone marvelling about his talent on the field, it was another criticising his behaviour off it. Having last played professionally in 2004, the former England international still receives much attention. This time he is the subject of a debate about credentials for a place in the Scottish Football Hall of Fame.
Initially, Gascoigne was set to be included in the 2018 class. His invitation to the dinner was later revoked amid much speculation as to why. The official reason stated the organisers were worried about the 51-year-old's health. Nobody is buying that, though. A more convincing argument, some suggest several stakeholders were concerned about his history off the pitch, which includes drink driving charges and instances of domestic violence.
With Scottish football as territorial as it is, it's no surprise Rangers supporters think Gascoigne should be inducted. Other clubs' fans, meanwhile, believe there are more worthy candidates to receive the honour. Forgetting the moral issues, the ones of right and wrong, I will focus purely on Gazza's case from a football perspective.
Gascoigne joined Rangers in July 1995 for a then club record £4.3 million. During close to three years in Glasgow, he won two league titles, 1995/96 and 96/97, as well as a League and Scottish Cup double. Overall, the former midfielder made 104 Gers appearances, scoring 39 goals. He was excellent in the first two seasons, finding the net 36 times. In the third campaign, he only managed three goals in 28 games before leaving to join Middlesbrough that March.
Gascoigne quickly became a fan favourite after signing for Rangers
Gascoigne's ability is unquestionable. He set an incredibly high standard in Scotland. His performance brought him both the Football Writers and Players' Player of the Year trophies in debut season at Ibrox. However, is two years, no matter how good, enough to earn a Hall of Fame place?
In total, there have been 112 inductees to the Scottish Hall of Fame. The first class was announced in 2004, with new additions named every year since. The fairest way to judge Gascoigne's eligibility is to compare him to those already included.
Three Hall of Fame members played in Scotland for less time than Gazza. They are Joe Jordan, Gordon McQueen and Tommy Doherty. Each graced Scottish football for two years before going on to succeed in England. They were all internationals, too, earning 107 Tartan Army caps between them.
Of the current inductees, 13 never played domestically in Scotland. They left their mark on the game, however. Denis Law, Billy Bremner, John Robertson, Billy Liddell, Peter Lorimer and John Wark all made at least 20 international appearances. Each also tasted success south of the border, winning multiple league titles, as well as three European Cups combined.
Others such as Frank McLintock, Eddie Gray, George Graham and John McGovern didn't receive the international recognition they deserved. All three made a lasting impression in England. McLintock and Graham are both Arsenal legends, Gray is a Leeds icon and McGovern a double European Cup-winning captain with Nottingham Forest.
The final three who never played in Scotland are all very famous managers. Bill Shankly and Matt Busby are immortals at Liverpool and Manchester United respectively, while Bill Struth is still remembered as a Rangers great thanks to 18 league titles and 10 Scottish Cups.
It's clear the aforementioned names each did their bit for Scottish football. Does Gascoigne belong among such company? Perhaps comparing him to other foreign players will paint a fairer picture.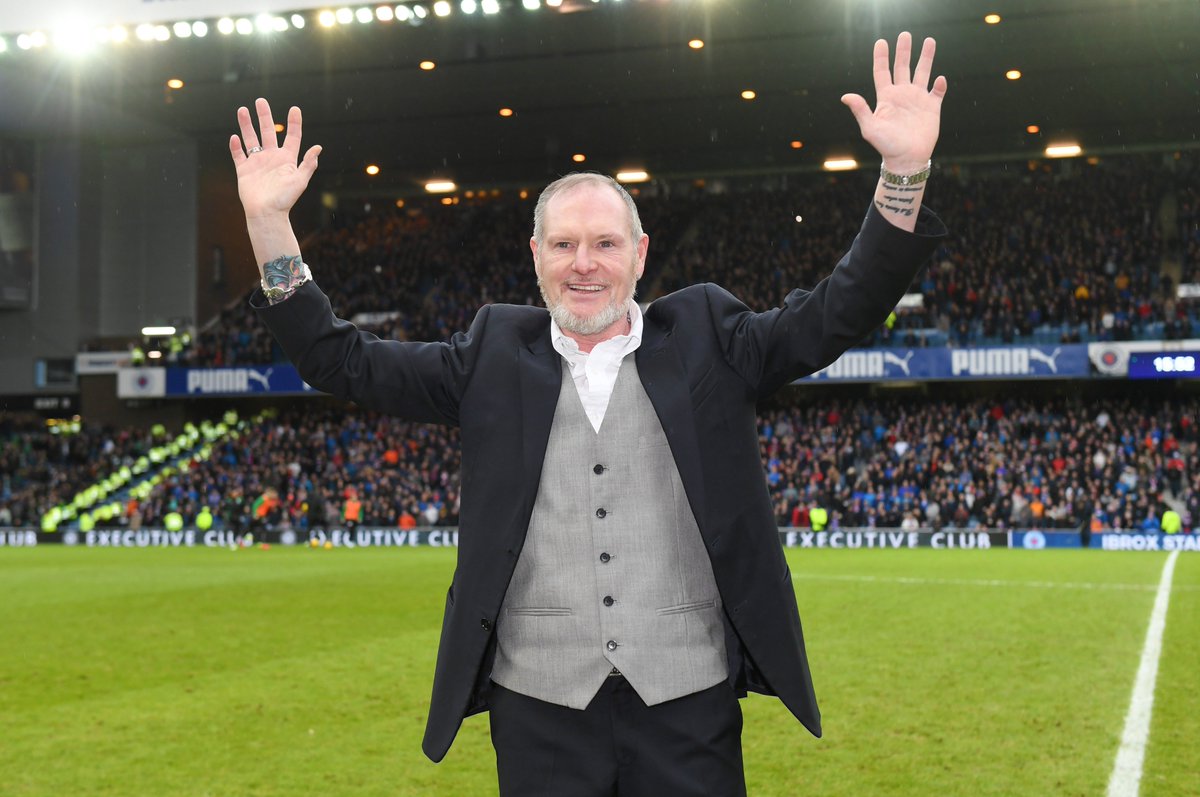 Since the Hall of Fame opened, only three non-Scots have earned a place in the Hampden Park museum. Henrik Larsson scored 242 goals in seven seasons at Celtic, winning four league titles, as well as two Scottish and League Cups apiece. The former Sweden international was inducted alongside Brian Laudrup, whose four years at Rangers coincided with Gascoigne. The Dane scored 44 times in 151 games, lifting three league trophies, a Scottish and League Cup. Lastly is former Gers defender Terry Butcher. The once England captain played in Scotland for four years, making 176 appearances, winning three leagues and two domestic cups. Since retiring he has spent close to ten years managing various Scottish teams, too.
Ultimately, Gazza is behind Larsson, Laudrup and Butcher. All three achieved more and stayed in Scotland for longer. The Englishman's inclusion would slightly lower the Hall of Fame bar. Personally, I don't believe an excellent two-year spell is enough
Rangers fans will no doubt disagree. But rather than make this about club loyalties, is Gascoigne more deserving than other Gers legends from the 1990s and 2000s?
Stefan Klos, Lorenzo Amoruso, Jorg Albertz and Mark Hateley are all non-Scots in Rangers' Hall of Fame. Hateley, in particular, was excellent, playing a huge role alongside Ally McCoist to secure seven league titles from 1990-97. Surely, then, his contribution is greater than that of Gascoigne?
The debate will rumble on. One thing everyone on both sides can agree is the situation has been handled poorly. It only reaffirms the stereotype that Scottish football is played and overseen by a bunch of amateurs, something which is playing out differently on the pitch so far this season.
i