Paul Pogba must continue to show his quality for Solskjaer
Paul Pogba survived a difficult relationship with Jose Mourinho at Manchester United. The former United manager expected the Frenchman to show his quality on a consistent basis, at both ends of the pitch and all points between. The former Juventus man struggled. Matters reached a breaking point earlier this term when Pogba was stripped of his vice-captaincy. In the Portuguese's final matches, included the North West Derby with Liverpool, he benched the 25-year-old. Speculation that the player would force a January move grew. Instead, the club made a December move, sacking Mourinho on the 18th.
United have played twice since the Special One departed, picking up wins away to Cardiff City and home to Huddersfield Town under interim boss Ole Gunnar Solskjaer. Pogba played the full 90 minutes in both. In Wales, he created two assists during the 5-1 win. One was a pretty, no-look pass that Anthony Martial finished off the movement by tearing through the middle of Neal Warnock's defence like a ten-year-old hoping for a new PlayStation on Christmas morning. Against Huddersfield, he produced two goals, the second a perfectly targeted curler inside the near post after a single touch.
The matching braces in goals and assists represent 40% of the work he completed in 14 previous Premier League outings this campaign under Mourinho and pushes him to seven goals and six assists in all competitions this term. If he is out to prove Mourinho was wrong to freeze him out, it's an excellent start. It must continue, however, to have any meaning.
Solskjaer appears ready to rebuild the squad around him but consistent performances are the only way to demonstrate that Mourinho was getting in his own way while trying to coax more from the players.
There's no argument to be made that Mourinho shouldn't have been sacked. The entire squad was in a funk. It isn't now. Yes, it's only Cardiff and Huddersfield. On the other hand, the team played a listless, goalless draw against Crystal Palace shortly before the manager was dismissed. Pogba played poorly in that match and United were strong in defeating Fulham 4-1 without him. That said, they looked nothing like the relentless squad that rung up eight goals in their two matches under Solskjaer.
They played freely, with joy and creativity. When moves failed or the opponent found the goal, United kept at it. They didn't back off. Caution was thrown to the winds with the old boss. They are entertaining, something that never concerned Mourinho.
In this day and age, footballers tend to last longer at clubs than managers. Juan Mata is on his fourth boss at Old Trafford after arriving from Chelsea. Chris Smalling, Phil Jones, Ashley Young and David de Gea are on gaffer number five. Pogba is entering his prime. he needs consistency from the club as much as they require it from him. If the club can provide it, there's no reason to believe he can't reciprocate. Ssolskjaer has already created the positive atmosphere the Frenchman craves.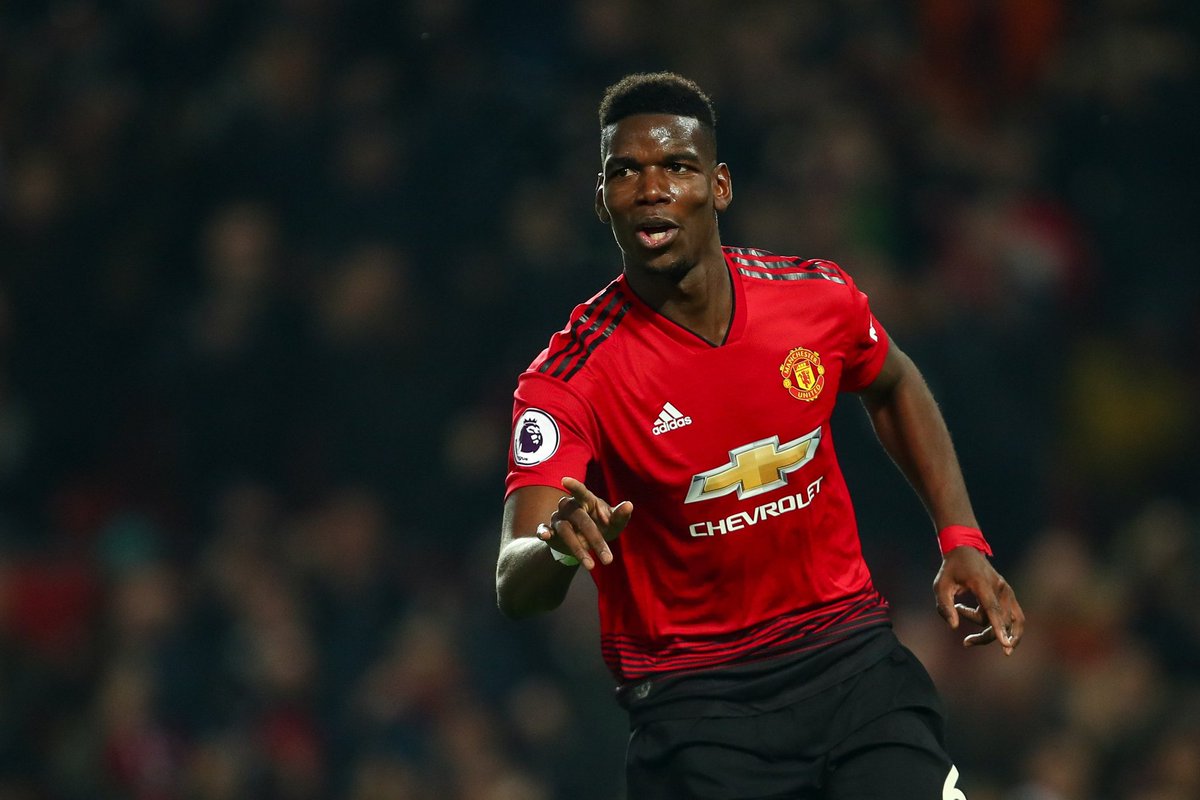 Paul Pogba under Ole Gunnar Solskjær:
186 minutes played
190 passes
8 shots
6 fouls suffered
5 key passes
4 success dribbles
4 tackles won
3 interceptions
2 assists
2 goals
Phenomenal. 🙌🙌🙌
https://t.co/xJPE9LJGZ5
The last two matches featured the Pogba on show at the World Cup. Effective, efficient, unfettered.
There is a theory that Pogba didn't excel in Mourinho's team because he was misused. I disagree. Quality players shine in any team. it was personal, plain and simple. With a club legend in charge and the race for the top four not so far away, United can realise the best from Pogba. There is even the chance for a trophy.
United had enough to beat Juventus, a favourite in the Champions League. In January, they'll have the opportunity to test themselves against the new second-place team, Tottenham. The defence will be a problem against the other top six sides, considering the team couldn't keep a clean sheet against two clubs fighting relegation. Moussa Sissoko will be waiting, too.
Only after that match will we have a clearer idea whether Paul Pogba can be everything the club expected when they shelled out a world-record fee for him. Until then, it's all just promise and the club has had more than enough of that in the past few years.