Will Pogba's return solve Manchester United's midfield problems?
The Frenchman is healthy again and so is United's midfield if the Newcastle match is any indication.
A series of negative constellations surrounded Manchester United. The club were in shambles but slow and steady progress is visible under Ole Gunnar Solskjaer although not all supporters are that patient. Injuries remain a talking point. United suffered their share but poster boy Paul Pogba returned late in the defeat to Watford, then for the second half of the Newcastle romp. Can the Red Devils make a top-four push with him in the starting XI?
In the 26-year-old's absence, Fred and Scott McTominay fielded a great partnership in the double pivot. Ole Gunnar Solskjaer preferred a mix of 4-2-3-1 and 4-4-2 with either Andreas Pereira, Juan Mata or Jesse Lingard in the No.10 role. None of the three made the job their own.
Lacking organic creativity, the Red Devils struggled against teams who defend in low blocks. Without crisp movement, opponents set traps then hit United on the counter. Both the Hornets and Magpies took early leads in the two most recent matches. Pogba's insertion against Watford put United on the front foot but there was no end product. When he came on at the interval against Newcastle, his teammates had already recovered and put the match to bed. That said, his presence kept Steve Bruce's overmatched squad on its heels.
Neither Luke Shaw nor Aaron Wan-Bissaka match up with Andy Robertson and Trent Alexander-Arnold as aggressive fullbacks. AWB's cross for Marcus Rashford on United's third Boxing Day goal was picture-perfect. It was also atypical of the 22-year-old's play. Supporters can only hope he's had a revelation. To date, however, Solskjaer's attack has been narrow.
Against Tottenham and Manchester City, Fred and McTominay stayed glued to the backline preventing the likes of Bernardo Silva, Kevin de Bruyne and Dele Alli from running into space. Perfectly positioned, the pair constantly interrupted movements and sparked counterattacks.
On the other hand, they've been too tentative when invited forward by bottom-half clubs. McTominay is sloppy in possession while Fred makes too many errant passes. Whenever they have the ball, they do not possess the skillset of producing anything. And these sides wait for United to get frustrated and pick up on opportunities. The pair struggle to pick out forward runs.
That is Pogba's strength. He can make pinpoint passes from distance, slot incisive through-balls from closer to goal or lob it over the defence. Even against Toon, when United were unstoppable with and without him, the difference in United's attack was noticeable. The Frenchman can stretch defences horizontally and vertically.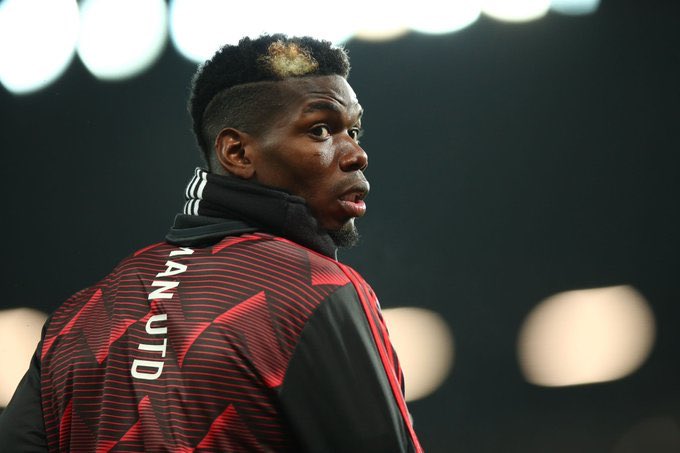 Paul Pogba's game by numbers vs. Newcastle United (45 minutes):
100% successful take-ons
91% pass accuracy
5/6 long balls
4 ball recoveries
3 shots (2 on target)
3 tackles won
2 key passes
Good to have him back. 👍👍👍
https://t.co/cGZmIj3Fa2
Pogba can make the unowned No.10 position his own. Solskjaer agrees.
He can play anywhere, he can play the whole midfield, he is a box-to-box midfielder. He can drop deep, get it and play them long passes. It depends on the game. That's the beauty of having Paul because he is the best all-round midfielder in the world. He can do all the roles. It's great to have him back
The World Cup winner's vision and ability to land the perfect pass with accurate speed and curve make him one of a kind. Able to switch flanks or settle in the middle, the supposedly lazy Anthony Martial comes alive when the ball is at Pogba's feet. He knows his compatriot will find his run.
Pogba's long-range shooting often goes unmentioned due to his low success rate. Even when he puts it right in the keeper's breadbasket, it's a warning that shots can come from anywhere. Defenders know they can't let him find his range, as well. When Abdoulaye Doucoure, Etienne Capoue or the brothers Longstaff are closing him down, space opens between them and the centre-halves. Martial can come back to pick up the ball and turn. When he draws a defender out, Rashford, James or an overlapping midfielder can get in on goal.
OGS ruled out any possibility of Pogba leaving in January and the player's agent, Mino Raiola attests. The Italian also claims his client wishes to remain in Manchester and win trophies. Solskjaer is being careful with his match fitness but a quick poll of United supporters would likely reveal unanimity regarding the Burnley match tomorrow. For them, starting Pogba is a no-brainer.