Are Pep Guardiola and Manchester City in self-destruction mode?
Central defence is Manchester City's Achilles heel. Liverpool are taking full advantage in the title race.
A costly 2-2 draw at Newcastle leaves Manchester City 11 points behind Liverpool in the Premier League title race. Ruthless, Jurgen Klopp's men only dropped points once this season, to Manchester United. In 14 games, they've won 13 and remain undefeated. Meanwhile, City shared the spoils twice and suffered three defeats, including the 3-1 setback at Anfield. Pep Guardiola's main problem is the backline, specifically his centre-halves.
The Catalan may not admit it but he made a big mistake by not replacing Vincent Kompany when the captain left the club for Anderlecht in the summer. He couldn't know Aymeric Laporte would pick up a long term injury but the Frenchman was never going to do the job alone. He was always going to need help. John Stones and Nicolas Otamendi partnered with him and occasionally replaced the former Athletic Bilbao stalwart but the pair's penchant for gaffes won't allow the manager to trust them together. Given Stones and Otamendi failed to form a solid partnership over time, there was an obvious need to bring in another centre-back. Instead, the manager felt he could do with three even when his chief rivals carry four or five.
Pep is aware his alternatives to Laporte aren't trustworthy when the chips are down. Stones and Otamendi are error-prone. Each has cost the team valuable points at different times in the past. They wasted no time in showing their true colours following Laporte's injury. City's next game was against Norwich. The result was catastrophic.
The newly-promoted side hit City for three. The Sky Blues fought back but fell a goal short. One Canary goal particularly galled. Otamendi gifted the home side the ball on a platter. It was City's first Premier League defeat in nine months.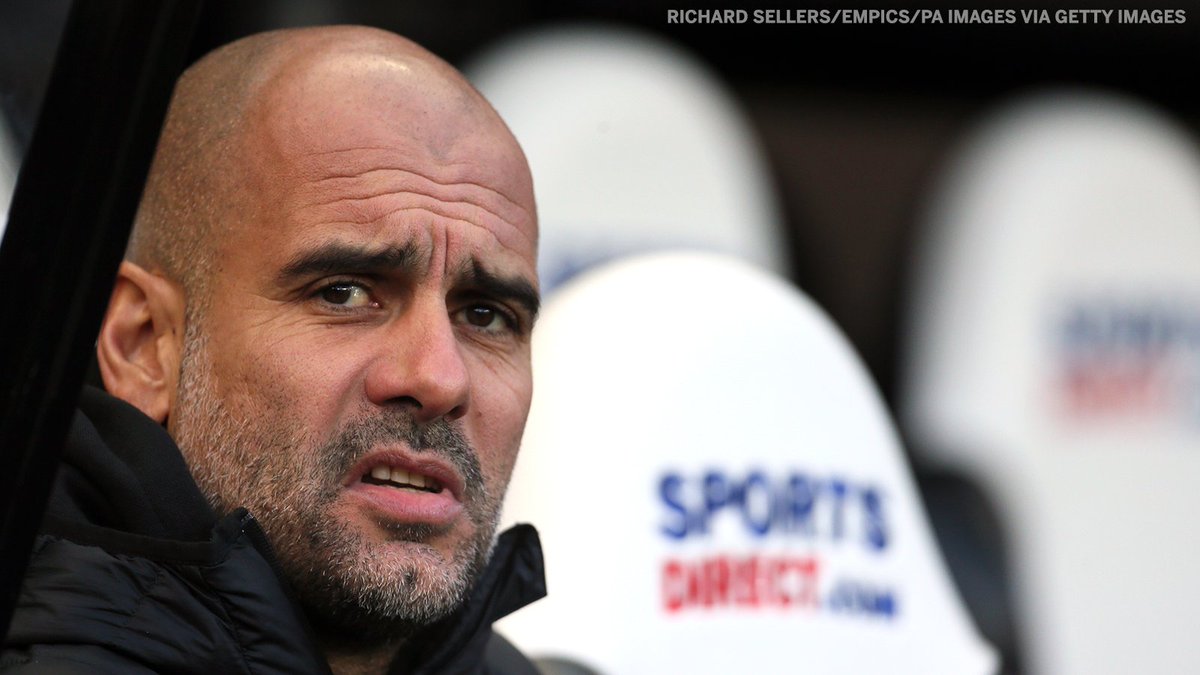 Manchester City have dropped 13 points through 14 Premier League games this season.
They dropped 16 points in all of last season. #
NEWMCI
https://t.co/ea1EAr4Qyo
In general, City concede more goals, keeps fewer clean sheets and lose more matches when the duo play. That explains why Guardiola elected to partner one or the other with converted defensive midfielder Fernandinho. Inexperienced, the Brazilian can only do so much. Against weaker teams, he usually does well but is found out in difficult games. Usually being the operative word in that sentence.
City struggled to make headway against Steve Bruce's well-drilled Newcastle on Saturday. After labouring to establish a 2-1 lead deep into the second half, all that was needed was to see out the game. Then Fernandinho committed an unnecessary foul at the edge of the penalty area. It was hardly the first for the destroyer accustomed to making authoritative interventions in the relative safety of midfield but this one was disastrous.
Jonjoe Shelvey's intelligently executed free-kick equalised with three minutes remaining on the clock. In the end, the 34-year-old old is proving to be no better than Guardiola's natural centre-backs. City would enjoy greater benefit if he returned to his natural role in the middle of the park. Guardiola is stubborn, however. In this case, his obstinance does more harm than good.
There's no denying injuries dealt the Cityzens' title defence a huge blow but Guardiola is shooting himself in the foot by sticking with an ineffective solution. City are in self-destruct mode and Liverpool are happy to countdown the clock.