Pep Guardiola proved me wrong
Pep Guardiola is renowned for being tactically astute, paying attention to detail, and relentlessly striving for perfection. The ruthless manner in which he assembles his squad tends to be overlooked. Maybe the hipster fashions he chooses to model in the technical area fool everyone, but his success is founded primarily on an uncompromising nature.
He holds his players to high standards, demanding they execute his strategy to the very letter. When they don't, he is quick to weed out those he does not like or need. He traded Samuel Eto'o, then benched Zlatan Ibrahimovic, the man he had demanded in exchange. Yaya Toure felt his wrath at two clubs.
Joe Hart is the latest example. An entrenched and consistent starter at Manchester City, Hart was a cult hero at the club. He had backstopped the Citizens to a pair of Premier League titles, established himself as a leader in the dressing room, and was one of the most prominent and influential characters at the club. He handled interviews, win or lose, and protected the younger, more vulnerable teammates around him. He was also considered England's undisputed number one. But he did not reach Guardiola's insatiable standard.
The reason was a little confusing considering his position. Brian Clough always heralded a goalkeeper's importance, famously stating every good team needs someone to score at one end and someone else to stop the scoring at the other. Guardiola was not concerned with Hart's shot-stopping abilities. He was moved to replace him because of his limitations with the ball at his feet. That's right. Pep wanted a new goalkeeper because his current model wasn't good enough in possession. It seemed backwards, to say the least.
I was quite critical of the decision. I saw it as a part of the maddening development of the game that veers away from mastery of the basics. I was Clint Eastwood. Pep was on my lawn.
To some extent, it still irks. It is no coincidence that good defending is difficult to find in the modern game. Defenders aren't valued as highly as those in attacking positions. But in this particular instance, I was wrong. And it was City's win over Tottenham that opened my eyes.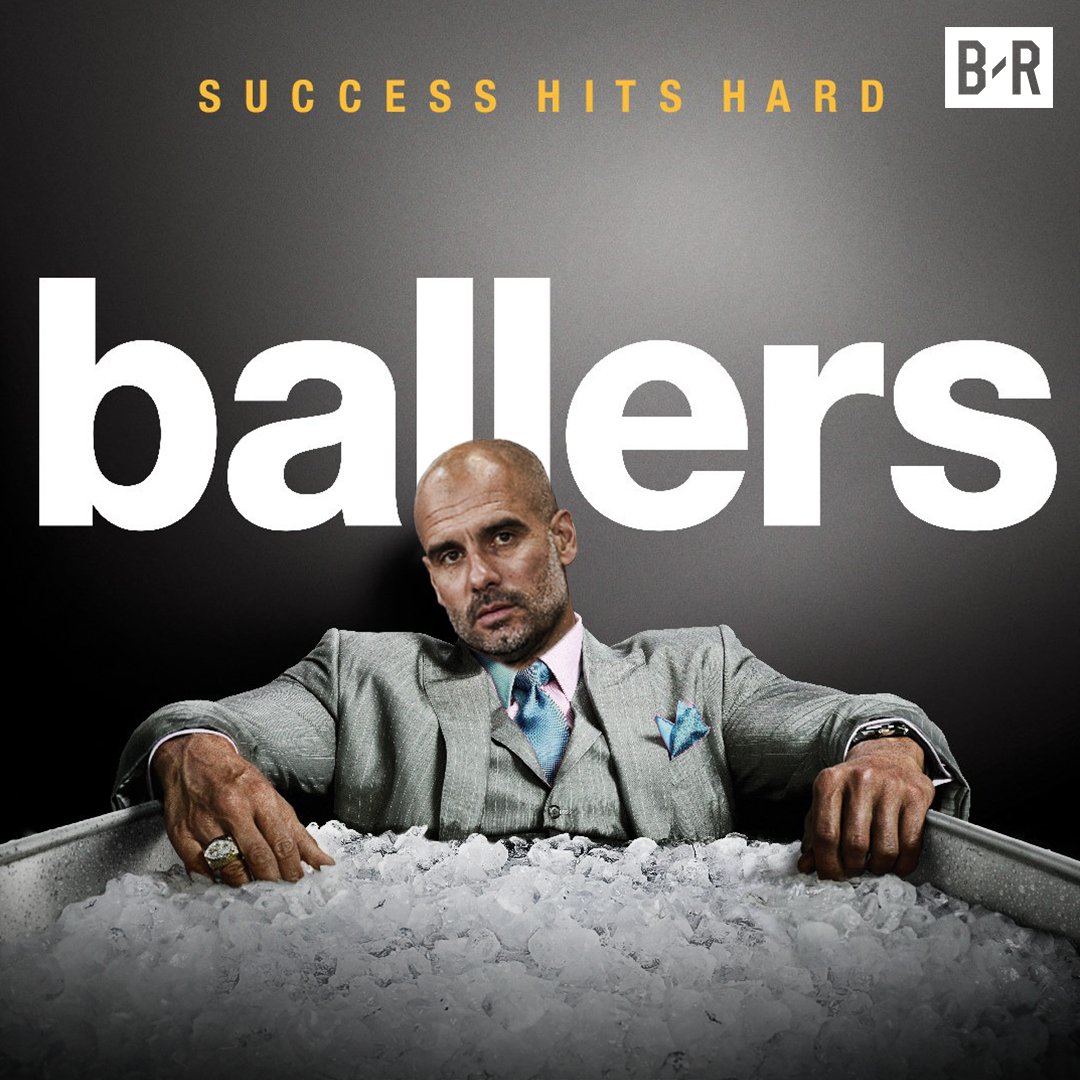 Given City's natural vulnerabilities in defence, I thought Mauricio Pochettino smartly chose to play a high-intensity game, pressing his opponent across the length and breadth of the pitch. Spurs gave City little time on the ball, attempting to force a mistake and recover possession in advanced areas.
At times, it worked. City was not always comfortable on the ball. It made too many errant passes and loose first touches. Spurs were able to engineer openings because of their pressing work off the ball.
So, City went direct.
Not from Nicolas Otamendi or Eliaquim Mangala, however. The attack originated with Ederson. Because Spurs were pressing so high up the pitch, their defensive line was starting from a very advanced position. The former Benfica netminder took advantage, playing several long passes into Leroy Sane and Raheem Sterling's feet. He bypassed Spurs' midfield, providing his forwards with opportunities to drive at an exposed defence in space. The tactic worked wonderfully.
By comparison, Tottenham struggled to transition into attack. Hugo Lloris would often go short from goal kicks or other restarts. City, like Spurs, was pressing high. But Spurs did not have the quality or the bravery to go long with accuracy and purpose.
Instead, they tried to play their way through and around the press, utilising quick, neat triangles in and out of midfield areas. Sometimes they succeeded. Mostly they didn't. City tended to win the ball high up the pitch or recover a lumped Spurs' clearance.
Ederson's ability to read the game and operate with the ball at his feet is why Guardiola chose to replace Hart. Pep recognised he needed a keeper with the quality to bypass a pressing opponent. He chose well with the Brazilian. Ederson is a huge, and hugely overlooked, reason City are yet to lose a Premier League game. This could be the best team I have ever seen in the competition, and it all starts with a goalkeeper who can use his feet.