Should Phil Foden leave Manchester City?
Phil Foden finds himself entangled in a dilemma. Does he wait it out to experience his glory days under perhaps the game's best manager? Or does he strike out on his own like Jadon Sancho to make his mark now?
While there's a long future ahead, the beautiful game is getting younger. One can't blame him for thinking it's passing him by. This season, Pep Guardiola's given him 11 minutes of football. He recently called the young Englishman the "best talent he's ever seen" but actions speak louder than words.
Foden hasn't held back. While Pep wants to take it slow, he feels primed. He's making a push for more regular game-time.
However, drafting into this eleven is practically impossible. As they defend their title against Liverpool, everyone has a clear role to play. Foden is as good as his teammates but not head and shoulders above and seniority counts. When you see Kevin de Bruyne creating chances at will, Raheem Sterling scoring like there's no tomorrow and Bernardo Silva delivering the perfect 'x-factor', there's little arguing the teenager's case.
One mistake can cost City three points in a title race with no margin for error. Having broken his "trophy curse", Jurgen Klopp is intent on ending the Merseysiders' Premier League hoodoo.
There is no telling how many years Pep will expect him to bide his time. The boss didn't advise Thiago Alcantara to wait at Barcelona until Xavi, Iniesta and Sergio Busquets hung up their boots. He brought him to Bayern Munich. Sancho didn't listen when Guardiola changed his tune and he too is a Bundesliga star, not to mention a starter in Gareth Southgate's England squad. Why should Foden wait on City's loaded midfield to lose their battle with Father Time?
Depending on his destination, he is gambling his career by leaving the two-time defending champions. The club is built to last with players lined up to replace those who move on as David Silva intends come May. Foden's time will come if he can but wait.
A loan move makes sense. Premier League clubs up and down the table are playing positive football. Consider how Harry Wilson is shining at Bournemouth, If City are well-poised in January, a few months under Graham Potter at Brighton or Daniel Farke at Norwich might benefit the youngster.
The Bundesliga is suddenly a dream destination for English footballers. Why wouldn't it be? There's very limited pressure. Teams give the youngsters license to express themselves, granting them regular game-time. Dortmund is the first club to come to mind but their attack force is already well-stocked. Borussia Monchengladbach and Schalke are big clubs enduring rough patches. Either would provide a talented player opportunity.
Of course, Pep isn't eager to let his starlet go. No one plays exactly like City. The manager doesn't want bad habits creeping into Foden's game. He keeps saying the youngster's time will come. Silva is leaving, remember. But then Foden sees Bernardo and Ilkay Gundogan lying in wait as well, not to mention the £150-200 million spent every summer on proven talent. How can he not believe that an exit is the only way to hone his skills and reach his true potential?
Who wants to be a puppet waiting for Geppetto to cut the strings?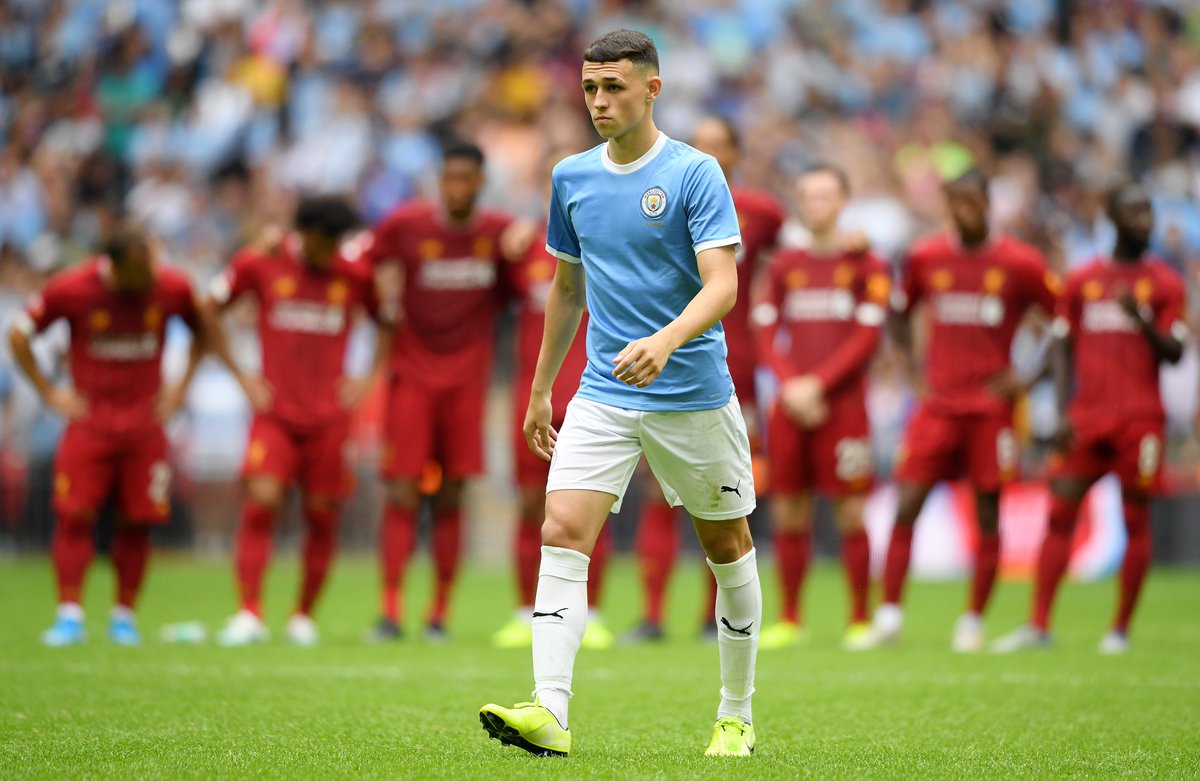 🗣️ @
PhilFoden
:
"He [Pep Guardiola] has his own opinions and I stick by how I am. I know I'm ready to play. I feel like I am. I try to show him every day in training.
There is a bit of team-mates telling me to be patient but obviously I'm hungry and want to play now..."
#MCFC
https://t.co/LQXI2urSjK