Can Coutinho shine at Copa America?
Philippe Coutinho looks set to help Brazil triumph on home soil
Background image: Leandro Neumann Ciuffo, CC By 2.0
Barcelona had one of the biggest capitulations in recent Champions League history when losing 4-0 away at Liverpool. It was a game which needed Blaugrana's most high-profile players to step up. Lionel Messi usually shows the way. However, after spending big on both Ousmane Dembele and Philippe Coutinho to replace Neymar, Barca expect the duo to shoulder some responsibility as well. Coutinho's return to Merseyside last month, same as that of Luis Suarez, was the perfect opportunity to show the world why he traded Anfield for Camp Nou.
Dembele's output for La Liga champions has been affected by injuries. Same kept the France international out of the Liverpool tie. Coutinho, meanwhile, has been fit all season. Yet, he failed to demonstrate the form that persuaded Barcelona to go all-out for his services. The Brazilian's performance got so bad his own fans turned on him. He responded in one game by sticking fingers into his ears after scoring to register his displeasure at their whistles and jeers. That did not make things any better. In fact, if anything, it worsened the situation.
After losing out on the Copa del Rey to Valencia, the disappointment was complete for both club and player. Coutinho's form has raised questions regarding his suitability for Barca. That has led to speculation concerning his future.
Copa America offers a chance to prove he still has what it takes to make a difference in any team - Barcelona included. Coutinho has started the competition on a bright note by scoring a brace in Brazil's 3-0 defeat of Bolivia. That's raised expectation levels on his role in the tournament.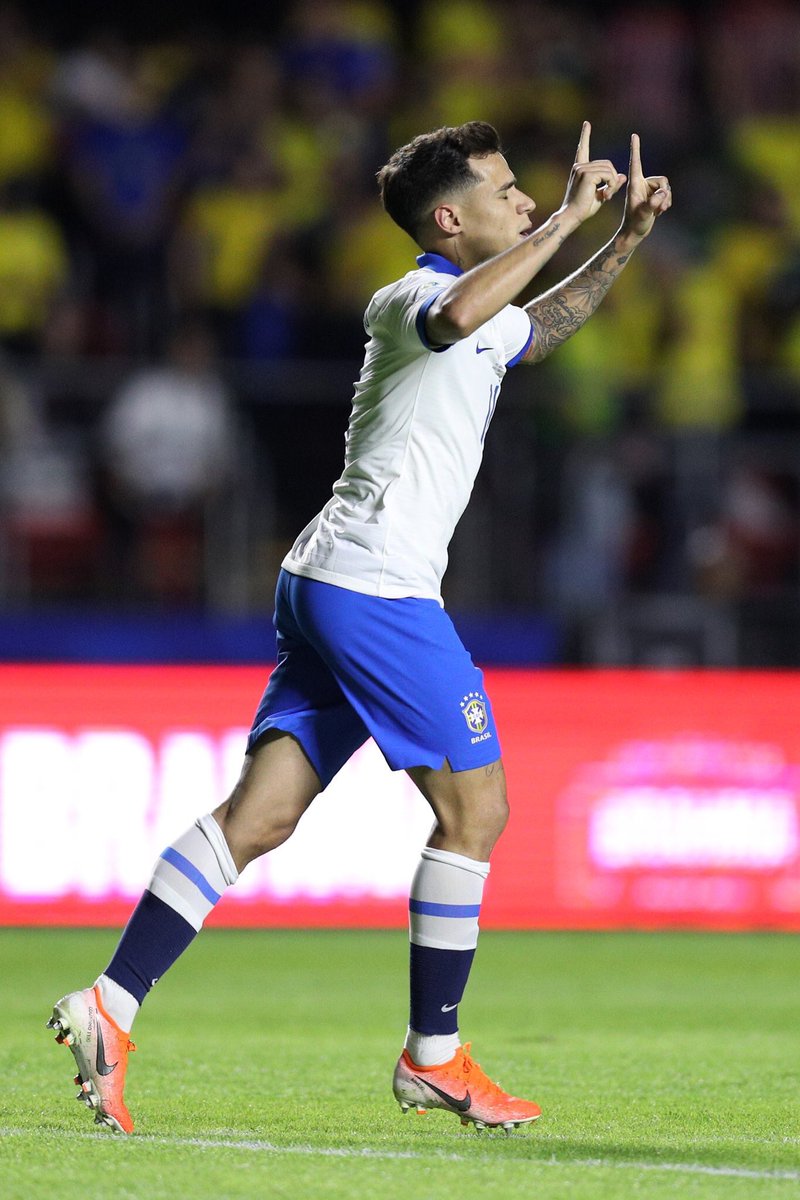 Philippe Coutinho vs Bolivia
93.5% passing accuracy
43 passes completed
5 chances created
5 crosses completed
4 tackles won
2 successful take ons
2 goals
The little magician is heating up!
https://t.co/Sdix5KhLs7
Normally, all eyes are on Neymar when it comes to the Brazilian national team. An injury ruled the Paris Saint-Germain forward from Copa America duty. That means Selecao can play with fewer distractions. New heroes can emerge, too. Coutinho would love to use this competition to take the limelight. It will show Barcelona how much he still has to offer. On a personal note, it will act as a morale booster heading into another club campaign.
However, the 27-year-old should be under no illusion that the task at hand will be easy. With Uruguay, Colombia and Argentina all gunning for the trophy, Brazil cannot just walk to victory. Playing at home comes with its own pressure, as the side found out in the 2014 World Cup. The pain of a humiliating defeat to Germany still lingers. After then failing in Russia last year, another capitulation here could be catastrophic to the Brazilians' psyche.
One team to really suffer in recent times is Argentina. Having reached the last two Copa America finals, La Albiceleste have unfinished business. Lionel Messi has been deeply hurt by the failures and wants to make things right. A 2-0 loss to Colombia in his nation's opening game means doing so is now more difficult. The five-time Ballon d'Or winner will give everything to rescue the situation against Paraguay and Qatar.
Ultimately, it could be a straight fight between Messi's Argentina and Coutinho's Brazil for the coveted title. Unless, of course, Suarez-spearheaded Uruguay choose to have a say in the trophy's destination. La Celeste got off to a great start by hammering Ecuador, 4-0. Judging on how the hosts have started, though, Philippe Coutinho will likely laugh last.