Ticket to England waiting at Wembley for Grealish, Mount & others?
The Championship play-off final between Aston Villa and Derby offers young English talent a path to international stardom
Monday's the day everybody dreads. However, a part of the country will be at their happiest on this particular Monday. As thousands of Derby County and Aston Villa supporters flock into Wembley bubbling with promotion dreams, the stakes couldn't be higher.
Perhaps even more than the fans, the players are sweating to shine on D-Day. A few months back, neither side was expected to come so far. Now having defied the odds, backing down isn't an option. Gaining promotion to the illustrious Premier League is not the only agenda. Personal motivation is also on the plate.
The English players are especially hungry knowing Gareth Southgate's presence will be there as an on-looker. On one side, the Villans' exciting attack is led by Jack Grealish and Tammy Abraham. At Derby, Frank Lampard has moulded two homegrown stars - Mason Mount and Jayden Bogle. Both are bonafide talents already.
However, their work becomes null and void unless victory is guaranteed. Indeed, to have a chance to drape on International colours, a place in the top-flight is a necessity. While Southgate maintains diversity in his squad selection, opting for Championship players is a pickle. Granted, Jack Butland gets the nod. Yet it's based on his former Premier League heroics.
The England gaffer is somewhat insistent he won't pick Aston Villa star Jack Grealish as he's in the Championship. One can assume similar problems for the other aforementioned rising young lions. In regards to this challenge, the pressure is even higher to gain promotion. Any lacklustre behaviour could result in a swift end to national ambitions.
After a long campaign, it's Grealish time' to back up his exceptional talent. The Villans captain has been their beacon of success, leading them with vigour. He's exuberated the fearless attitude embodied by Dean Smith's men, bamboozling defences, likening him to Eden Hazard. The creative lynchpin cannot afford a blank at Wembley, needing to do something special to break down the Rams.
However, he's not the sole Villa star with a chip on his shoulder. Abraham has finally enjoyed his breakthrough season, netting 26 times in the Championship. All the effort becomes pointless unless he turns up at Wembley. With Chelsea also watching his development with a keen eye, Abraham's time has come to prove his complete goal-scoring ability. To gain worldwide attention, a Wembley special akin to Didier Drogba's is required.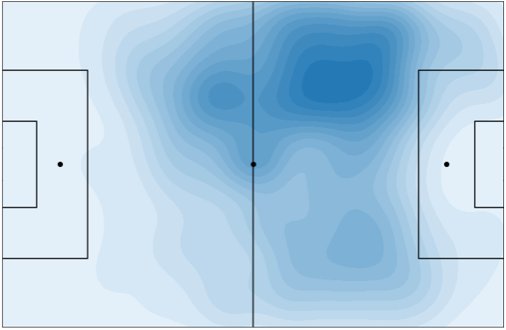 Jack Grealish #
avfc
Uncanny resemblance to Mount positionally. Operates from same areas and again outstanding at picking up balls in that left hand channel.
Won't be directly against each other but whomever gets on the ball more in that left hand channel may prove decisive
https://t.co/SvHmcZQ8YR
The Rams' fairytale also needs an appropriate ending. Lampard overcame the surmounting odds at Elland Road to gain royal status at Derby. Yet, his players' undying virtue made it possible. Mount - visibly compared to Lampard - is among his breakthrough stars. He emits a style similar to his coach, showcasing a mixture of spirit, skill and creative genius to unlock defences.
With England's midfield being open to all, Mount will savour his chances. If he proves to have the cutting edge and books a Premier League spot next season, Southgate is bound to notice his talent. Not only him, but also Bogle's hard-working season will come full circle. A defensive workhorse bloomed over by Lampard's excellent man-management skills, he'll be a long-term bright star Southgate could pin down.
Moreover, underrated gems Tyrone Mings or Jack Marriott also face a fascinating battle. They'll go against each other in an intense scenario. The winner might embrace paradise. The loser held back by mediocrity's cruel hands. Illustrious gold is at stake, although the consequences for losing are gigantic.
Grealish' hype might simmer down after an under-par performance. Abraham's loan curse could be prolonged. Mount can be added to Chelsea's list of ruined youngsters. On the scarier note, Southgate will turn a blind eye over their work. A living nightmare awaits some, while a delightful fantasy is in store for others.
Not solely the eighty thousand plus fans, yet the players also head into Wembley with a vision for their future. The Championship final is the stepping stone to further glory for the English youth. It's a crucial one to pick apart the future England Internationals from the eternal hopefuls.