Manchester United far from Pochettino's sole option
After five years of deserved job security, Mauricio Pochettino must brush up on his interview skills.
That's how it is in modern football for managers. One bad spell and all your hard work over the years is overlooked in a matter of days. Mauricio Pochettino is the latest manager to realise there is no such thing as job security anymore. Tottenham Hotspurs parted ways with the Argentinian on Tuesday night.
That's it then. That night in Amsterdam when the side earned a place in the Champions League final turned out to be the pinnacle of his Spurs reign. No medals or trophy. To borrow Donald Trump's favourite word, sad. Eventually, the end is how many will recall Pochettino's time at the north London club. Critics either fail to see or don't care about the big picture.
Poch's work over five campaigns in North London should be admired. He took the Lilywhites to the Premier League's upper echelons and, until this setback, kept them there. The 47-year-old instilled his philosophy in the team, promoted young talent, helped virtually every player realise their full potential and did it all on a tight budget.
His work hasn't gone unnoticed in the footballing world. He ranks among the hottest managerial properties across Europe. Pochettino won't be sitting idle for too long. He was linked with several clubs while still in charge of Spurs. There are a world of possibilities.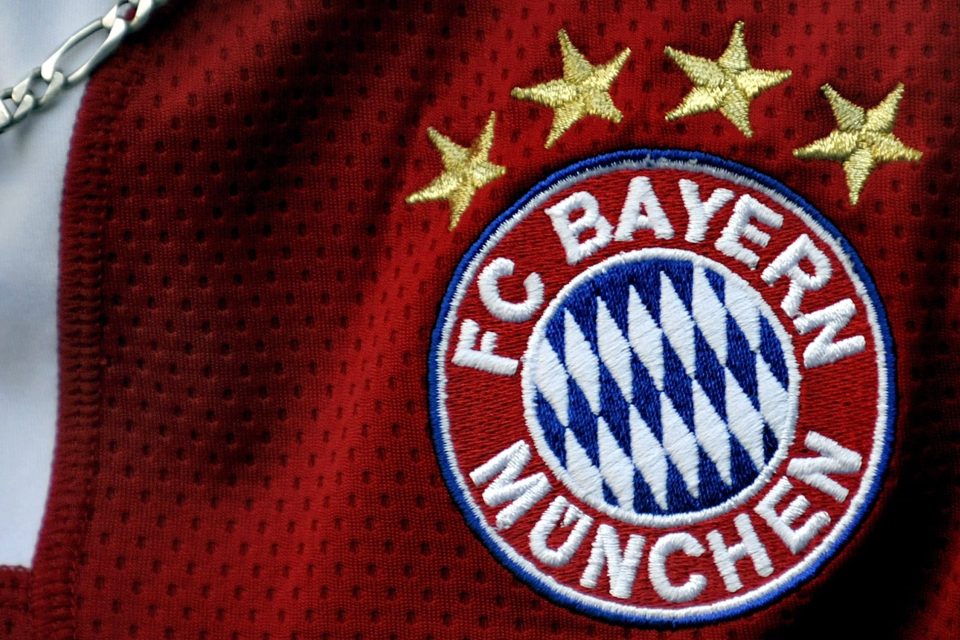 📈 Pochettino's next club odds:
‣ Bayern Munich - 5/4
‣ Manchester Utd - 2/1
‣ Real Madrid - 5/1
‣ Arsenal - 8/1
‣ Barcelona - 8/1
‣ PSG - 10/1
‣ No Club by the 1st August 2020 - 14/1
(18+)
https://t.co/U1eyxcrlzy
Bayern Munich
The Bundesliga giants, who hammered Tottenham 7-2 in London just weeks ago, beat their victims to the punch, sacking their manager, Niko Kovac, in early November. Hans-Deiter Flick is the caretaker boss with Bayern CEO Karl-Heinz Rummennige announcing [before Pochettino became available] that the German will remain in place until further notice. Certainly, obtaining the Argentine would be sufficient reason to give notice.
It's a good match. Bayern require a tactically astute manager with a knack for improving players. Pochettino will begin with an elite roster and find far more financial support in the transfer market.
The only downside is the language barrier. Poch doesn't speak German although it should be noted he didn't know English when he began his Premier League career with Southampton. With a handful of Spanish, French and Portuguese-speaking players on the roster, all languages he does speak, this shouldn't be an issue. When Robert Lewandowski or Joshua Kimmich ask what he said, Thiago Alcantara, Javi Martinez, Philippe Coutinho and Kingsley Coman will be on hand to translate.
Pochettino is a quick study and was fluent upon arriving at White Hart Lane. According to journalist Jack-Pitt Brooke, Pochettino was the best talker among Premier League managers. He is an intellect. Picking up another new language won't be a problem.
Borussia Dortmund
Lucien Favre's men were firing on all cylinders until late last term but still missed out on the league title. Supporters believed this would be the campaign in which Die Borussen would end Bayern's reign. Not so. Four months into the season, the Swiss' system no longer functions like clockwork.
Dortmund are currently sixth in the Bundesliga, six points off the summit. Their Swiss manager's future hangs by a thread. Just as Tottenham held onto Pochettino until they consummated a deal with Jose Mourinho, Favre may find himself on the outs if BVB can agree terms with the erstwhile Spurs boss. It's a dog eat dog world.
Dortmund play fast-paced attacking football with a high press. Poch understands such a system. Fewer Spanish-speakers in the clubhouse would be countered by less pressure to win trophies.
Barcelona
There would be pressure at the Camp Nou, of course. The Catalans are used to being so exceptional that anything less appears catastrophic. Barca might be topping La Liga and their Champions League table but their stuttering performances tell a different story. Ernesto Valverde is deeply unpopular among the fanbase. The 55-year-old Spaniard is on borrowed time.
Barcelona believe in both style and substance. Pochettino can certainly offer them style and, with the financial freedom and quality at his disposal, silverware would surely follow. Poch might favour a return to Spain. He owns a home in Barcelona. A firm offer from the club would be hard to deny even if some fans would be wary of his connections to Espanyol.
Arsenal should immediately sack Emery, hire Pochettino and launch the greatest revenge mission in football history
Arsenal
Staying in England would be the next best choice. While the Arsenal hierarchy recently announced they are behind their embattled manager, Tottenham claimed the same regarding theirs. Pochettino is known for his loyalty. He might find a move to Spurs direct rivals distasteful. On the other hand, he might feel betrayed by Spurs and welcome the chance to claim revenge.
Arsenal faithful trust Unai Emery even less than Barca supporters do Ernesto Valverde. Pochettino's availability may trigger a change. Unlike Mourinho, who had nasty things to say about all his rivals, Gooners will have to dig deep to uncover a provocative quote from the 47-year-old. Another club who value aesthetically pleasing football, Pochettino might be their man.
Everton
In this case, the club would be making out far better in the deal than the manager. Pochettino is a cut or two above the managers a club like Everton can usually attract. He has already worked miracles on a tight budget while enduring five years of complaints regarding the lack of silverware. It would be much harder to pull the trick off a second time at Goodison Park.
This could only work if Pochettino wishes to remain in the Premier League and has no other suitors. It's a longshot.
PSG
Les Parisiens never seem content. They won't be until landing their first Champions League title. The Qatari-backed French giants are known for recruiting some of the best managers in recent times and failing in that pursuit. Among those, however, only Carlo Ancelotti enjoyed greater success in the competition.
That said, Thomas Tuchel is doing a fine job. PSG lap the field in Ligue 1 and are perfect in their Champions League group despite Real Madrid's presence. Nevertheless, the German failed to close out Manchester United despite a two-goal advantage coming into the home leg of last season's Round of 16 tie. Another early exit won't be tolerated.
Parisians will certainly welcome their ex-player with open arms. From Pochettino's viewpoint, PSG represent the easiest route to his first trophy, even compared to Barcelona. He would receive all the financial backing any manager could ask and Les Rouge et Blanc own the French top flight.