Pogba, De Gea misplaced on Manchester United's naughty/nice list
Fans and critics place their trust in the wrong overpaid superstar at Old Trafford.
Background image: Jill Wellington
Following Manchester United's second defeat in 11 matches, the #OleOut brigade resurfaced. Honestly, how do fans develop prodigious senses of entitlement? Nothing in sport is guaranteed. That's the point. If you want to win all the time, watch superhero films rather than football. Except for Infinity War, you'll get what you want.
United enjoyed a quarter-century's success under Sir Alex Ferguson and a few years during Sir Matt Busby's tenure. For the remaining 80+, the cupboard was all but bare. The Red Devils were shite for the majority of their existence.
Contemporary fans don't care to know the club's history or just how much work, patience and good fortune is required to win a single trophy, let alone dozens. They think any manager and every player should be like Thanos, able to snap their fingers to produce the result desired while opponents turn to ash and float away on the breeze.
As Ole Gunnar Solskjaer rebuilds, nothing will happen with the snap of a finger. Any expectations are unrealistic, even winning against bottom side Watford after dispatching Manchester City and Tottenham. Young players rise to major challenges but lack the maturity to grind out victories against lesser squads. They're kids who don't know what it means to punch a clock.
Expecting professionalism from teenagers because you're paying them insane wages is more than unrealistic; it's foolish. The truth is it's all the more difficult to teach children discipline and consistency after giving them everything they've ever wanted on a silver platter. We all learned those qualities through hardship and Watford was as hard a loss as they come. It was a good lesson for this United squad. More will follow.
That said, the root problem against the Hornets wasn't naivete from United's youngsters; it was a veteran leader who sets the wrong example. Spoiler alert: said leader's name is not Paul Pogba.
How can you get off your sick bed, come back from injury, train two days and be the best player on the pitch? Because your name is Paul Pogba. Could've had a goal, should've had an assist, but must be sold because he's a virus and doesn't care. #
MUFC
https://t.co/qFjGVM7YqA
The Frenchman's time on the shelf came to an end in the second half at Vicarage Road. Throughout his absence, haters raked him over the coals. They've decided he wants to leave. His comment on the matter, made in June, long after personal tormentor Jose Mourinho's departure, admittedly didn't help.
Like you said, there is a lot of talking and a lot of thinking as well. I think for me it could be a good time to have a new challenge somewhere else.
On the other hand, interpreting that remark depends on how much responsibility supporters take on themselves. "A lot of talking and thinking" obviously refers to print, broadcast and social media. Players pay attention to public opinion, especially one who promotes himself as much as Pogba. The 26-year-old took a reporter's question as an opportunity to let everyone know he's aware of their chatter. When you are made to feel unwelcome, it's natural to consider leaving. Yet, Pogba never actually said he wanted to go.
Regardless of his desire, the haters persist in their efforts to shove him out the door. How dare a professional athlete play basketball while rehabilitating a surgically repaired ankle. Returning to fitness should be onerous and painful; no joy should be found in the process. And celebrating your brother's wedding? The nerve. Finally, when Solskjaer announced his return would be delayed a few days due to a spot of flu or some other illness, it was all the confirmation some needed that the midfielder would never play for the club again.
Through it all, Pogba kept his own counsel. Then, when the time came, he stepped onto the pitch, immediately went to work and made a difference. United didn't score but their No.6 began picking out passes short and long, taking the Red Devils' first shot on target in the match, then another and creating a handful of scoring opportunities. With one return pass too heavy and on its way out of play, he even went down under soft contact hoping to draw a penalty. In other words, he did everything he could to turn the match around. Not that many will appreciate his passion and professionalism.
Rather, they'll be telling us how even the best goalkeepers are prone to the odd howler and that David de Gea shouldn't be held up to the same harsh light as the Frenchman. Except, he should.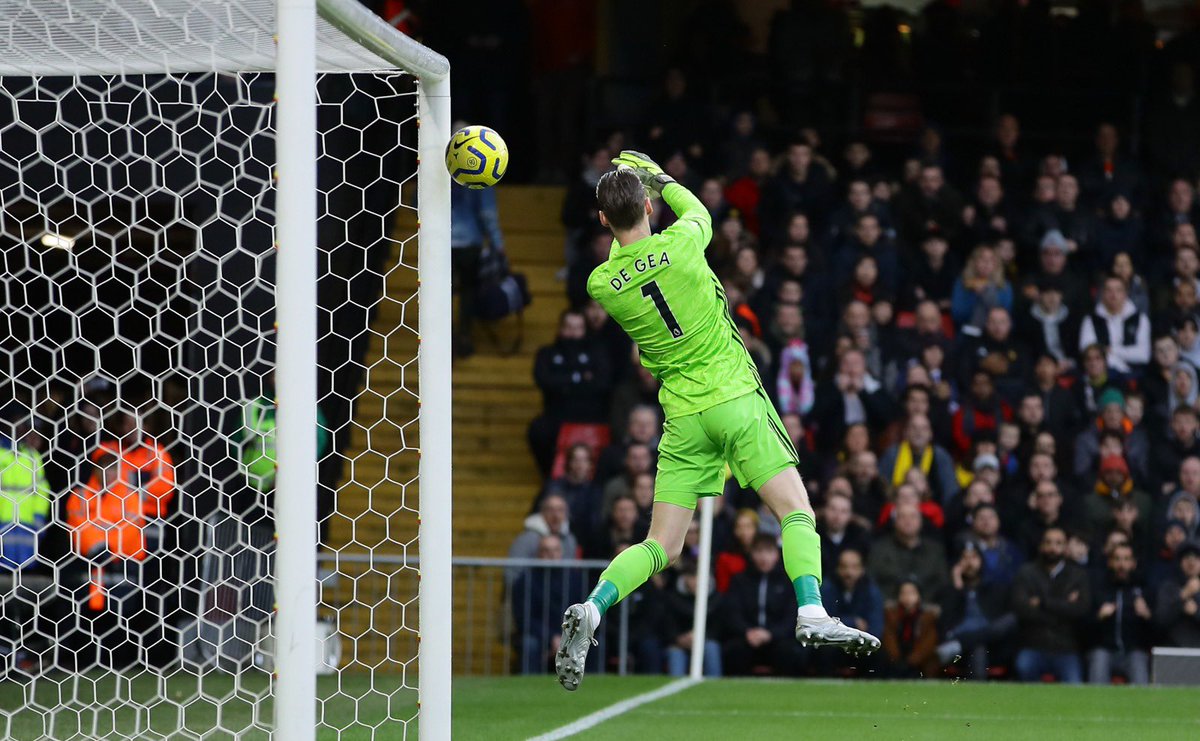 ✅ Highest paid goalie in the world
✅ No goalie has made more errors that led to goals in the #
PL
since 2018/2019.
David De Gea 😳
https://t.co/6x1Q24AaMT
In the modern game, keepers are expected to be adept with the ball at their feet but no one has taken the gloves from them. The men between the sticks must still be proficient at catching and holding the ball. Saves remain their primary responsibility.
Three times in the past two Premier League matches, the Spaniard failed to catch the ball. Everton's goal resulted from De Gea shying away when Dominic Calvert-Lewin put an arm in his face. In that match, referee Michael Oliver showed no sympathy. In the first half at Vicarage Road, Lee Mason did. He waved off Troy Deeney's bundled effort after a teammate clattered into the Spaniard as he tried to claim a deep cross. In both cases, the United No.1's lack of authority was deservedly called into question by pundits.
There was no contact on Watford's goal, though. United's four-time Player of the Year just let the soft bounce slip through his hands. A momentary lapse of concentration? A blip on the radar? No. These two matches aren't an anomaly. Since his poor World Cup in 2018, De Gea routinely surrenders eminently saveable goals. It's a pattern. These days, he belongs in the same conversation as Heurelho Gomes and Claudio Bravo rather than Edwin van der Sar and Peter Schmeichel.
In his capacity as United's executive vice president, Ed Woodward tenaciously pursued De Gea's signature on a contract extension. Even as academy product Dean Henderson continued to excel for Sheffield United at the Premier League level, Ed finally secured it. With every passing match, it looks like another gaffe from the man holding the purse strings. Thankfully, Henderson remains on the club's books. The mistake can yet be corrected.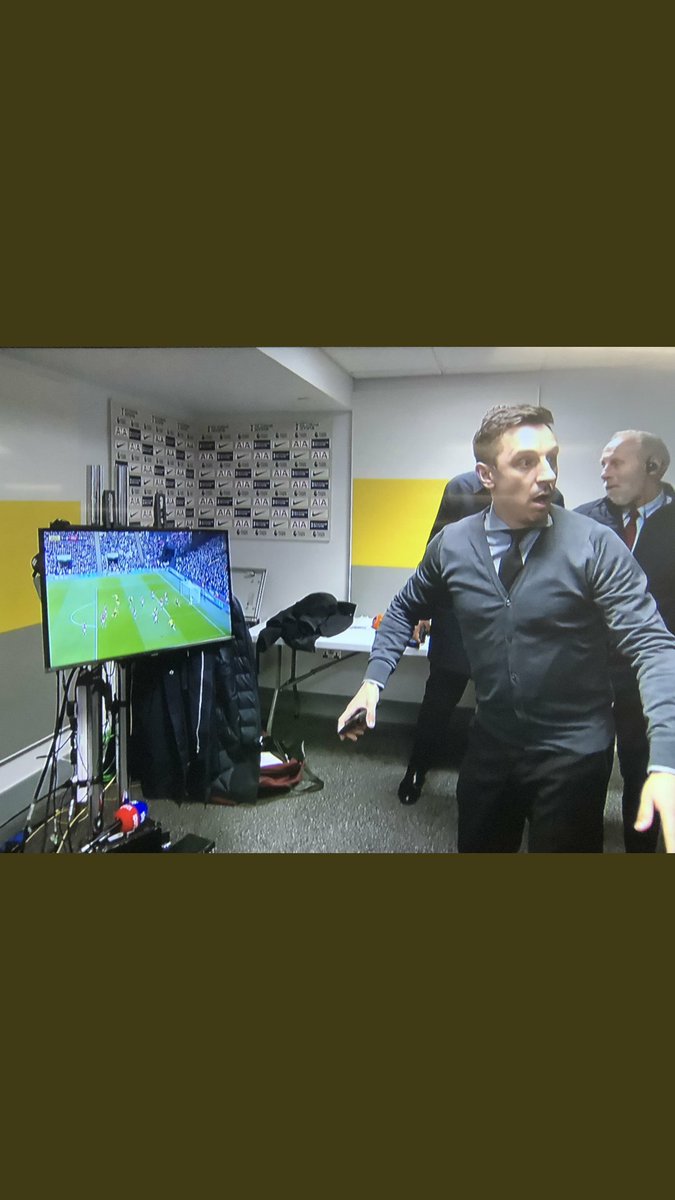 As Solskjaer's young squad learns hard lessons, they need leaders who can prop them up or turn them around when they're overwhelmed by adversity. Paul Pogba is such a player. The instant uptick in United's play when he entered the game demonstrates his influence. On the other hand, De Gea creates adversity with his reluctance to throw his weight around. He makes amazing saves with his feet or when a dipping volley must be tipped over the bar but challenge him when claiming a ball and he wilts. Ask him to concentrate on a soft lob and, possibly distracted by what to do with his newly acquired £300,000/week, he might not. Validated by a fat contract, United's last line of defence no longer feels the need to prove himself.
It's time for a new hashtag: #DeGeaOut.