Should the EFL Trophy be this season's most anticipated cup final?
Domestic cup finals are losing their significance in modern day football, where Premier League positions and the Champions League are the main priority. However, one showpiece this year is guaranteed to be huge for both clubs, and looks set to be as big a spectacle as any cup final this season; the Checkatrade Trophy final.
The Checkatrade Trophy
For all involved, this has always been a competition of little significance until the latter stages. Traditionally for sides in League One and League Two, it offered a game at Wembley for clubs unlikely to play there in other circumstances.
However, the introduction of academy sides from the top two divisions seemed to ruin the competition's reputation even further.
For those who reach the final though it is always a big occasion, but this year we have two fallen giants that will make the day feel like any major cup final.
Red v Blue, North v South, Sunderland v Portsmouth
Both have reached major cup finals in recent years making it even more ironic that they will meet in this year's CheckaTrade final. Huge failings from chairman are something we are seeing more and more in football with these two clubs are perfect examples of it.
While recent years have been low points in both club's history, this could easily have been an FA or League Cup final within the last decade.
However, despite this, it has been a huge deal for both clubs, with both sets of fans delighted to have made the final.
The two sides are part of a five-team title race at the top of League One with two automatic promotion spots available.
For both, the final will be a day to rejoice, two huge club's which will easily sell out the allocations they are given which will give it a feel of any cup final.
Ultimately thought promotion and starting next season in the second tier of the English game is the main priority.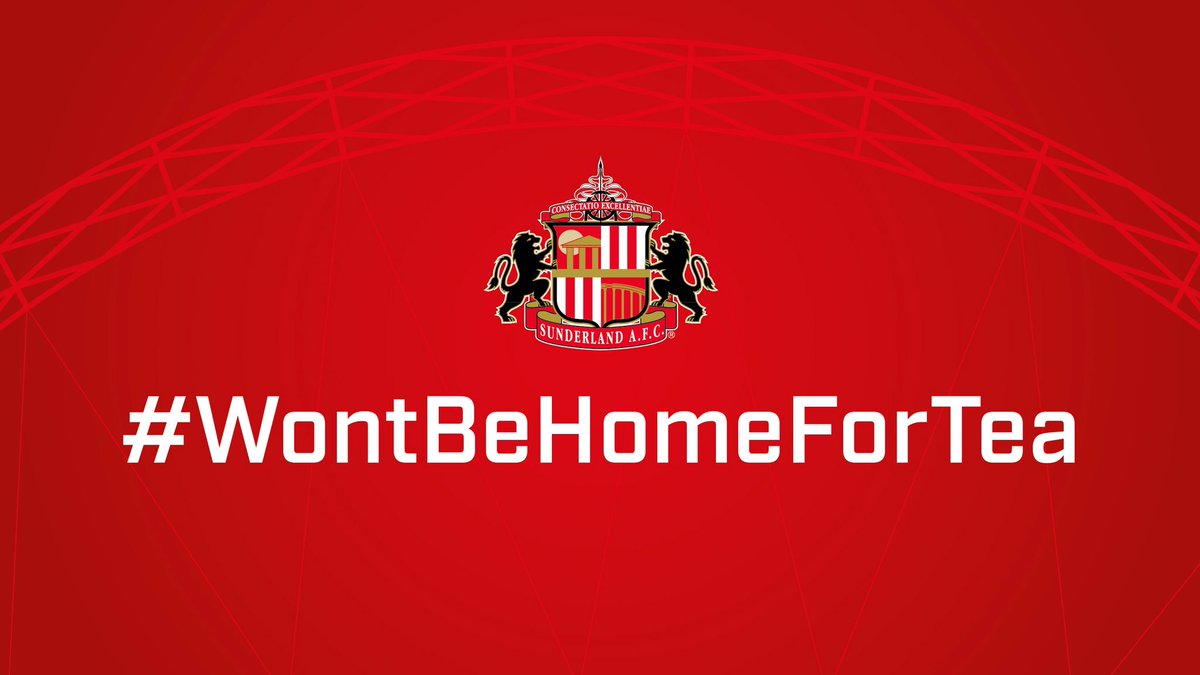 Sunderland
Sunderland's well-documented fall from the grace over the last two years has been tough. Despite hanging to their Premier League life by the skin of their teeth for several seasons, none would have seen a further relegation coming last year. Their woes were shown in the fly on the wall Netflix documentary Sunderland Till we Die.
Finally, last summer new owners took over from Ellis Short. Jack Ross was placed in the hot sea having previously only managed in Scotland, but he has proved popular with fans. From the word go they have been in promotion contention and have continued to get huge crowds at the Stadium of Light. Their trophy run really started when they were drawn at home to Newcastle United's Academy which despite the competition still attracted a lot of attention. Sunderland celebrated their 4-0 victory over their bitter rivals and they have carried on that form in the competition.
With ten games in the league to go, they sit in third place four points off second-placed Barnsley with a game in hand.
It was only five years ago that Sunderland were in the League Cup final when they were unlucky to be beaten by Manchester City. At that point, they would not have thought there was any chance they would be competing in the Checkatrade trophy, but this year it could provide the first point of a very successful season.
Portsmouth
Pompey have already been through the phrase of swift decline after their FA Cup success in 2008. Within five years they had been through two administrations and remarkable suffered three relegations. Under their own ownership, the Pompey Supporters Trust, they won promotion back to League One in 2017. At this point, they were the largest fan-owned club in the country. Since they have bought and are under new ownership again. This nearly brought further success immediately as they just missed out on the playoffs last year.
Kenny Jackett has been in charge since 2017 and has been able to steer them to an even better campaign this time around.
They are fourth currently just two points behind Sunderland and six off the second automatic promotion place.
For both, as stated above, promotion is all that really matters this season, especially for Sunderland. However, it is set to be a very special day at Wembley. Two sides, two sets of fans that have had an awful decade. It will be a day of celebration for both regardless of the winner and it could springboard whoever takes the trophy to the Championship.