A Manchester United postcard from Dorian's edge
Sit around for two days watching the weather report. Your eyes will glaze, mind wandering to unexpected places without the help of recreational hallucinogens. At the same time, being at the mercy of Mother Nature reconnects you to reality. You remember what matters.
Although Dorian was always forecast to turn north away from Fort Lauderdale, the city shut down. All unessential municipal services, including schools and courthouses, closed. The majority of businesses shuttered as well. Better safe than sorry.
With two influential low-pressure fronts at a sufficient distance from the hurricane, the Category 5 storm [steady winds @180+ mph, gusts reaching 225] decided to linger over Grand Bahama Island. Already dallying west at 5 mph, the behemoth slowed to as little as 1 mph as he traversed the 96 miles from Marsh Harbour to Freeport, battering shantytowns, his storm surge turning roads into raging whitewater rivers. The eyewall, with the worst winds and rain, laid waste to the island for nearly 48 hours.
Every forecast model showed Dorian heading north along the Gulfstream when he finally grew tired of destroying the northern half of the Bahama chain. The looped video of devastation on every news feed tested one's faith in meteorology. For two days, Floridians had few options but to wait and watch, only able to believe we'd be spared when we saw it.
Over Grand Bahama, Dorian could wreak havoc but not drink his fill. What water was in his reach cooled. On Monday, he shrank to a Category 4. For Bahamians, it was hardly good news, 160 mph winds at the back end of the eyewall kicked them hard while they were already down.
It wasn't the best news for Floridians either. A smaller, shorter Dorian could duck under the northern low front expected to lure him towards the Carolinas then push him back eastward beyond Cape Hatteras. It couldn't reach him until he moved closer to the coast. It wasn't hard to imagine the bastard slipping a little further south and hitting us in the teeth. Every meteorologist insisted it wouldn't happen in one breath, then hedged their bets in the next, reminding viewers how difficult slow-moving hurricanes were to predict. Thanks for that.
With everything battened down, movies offered some respite from the repetitive news of Great Abaco and Grand Bahama's destruction. But as the credits rolled after each film, the need to check the news was increasingly urgent.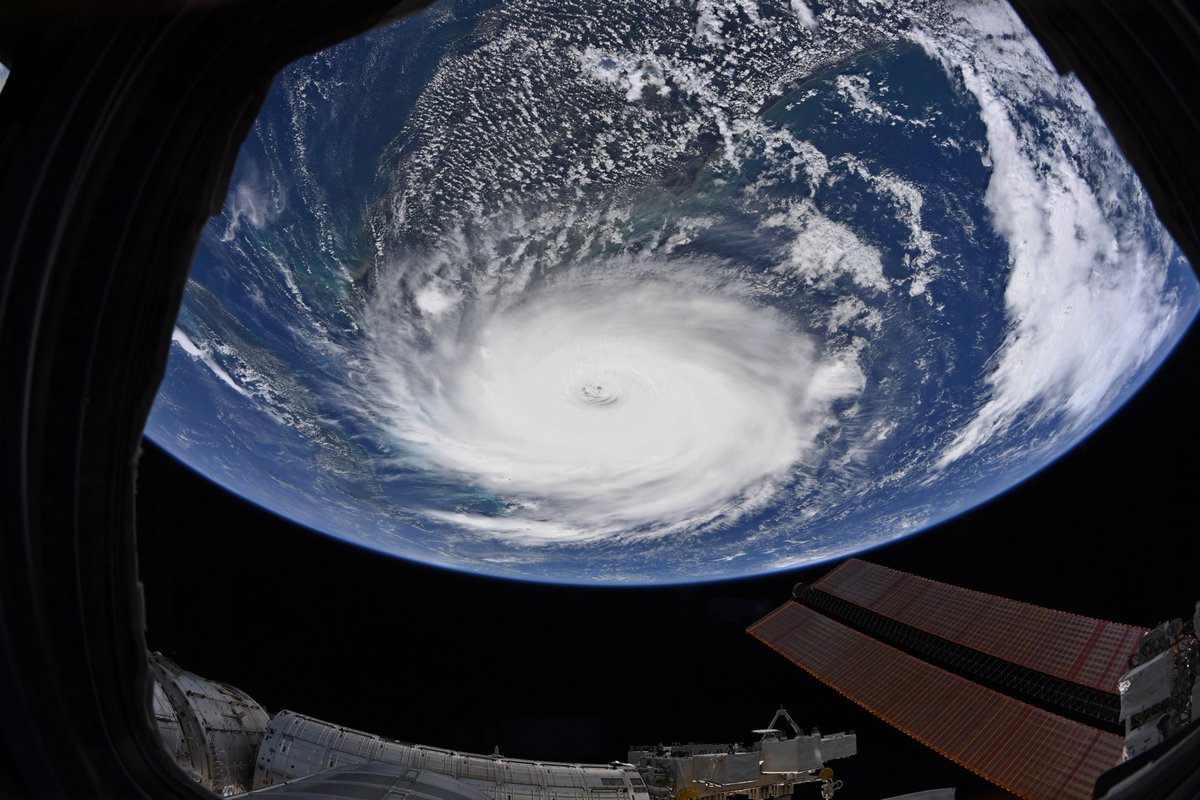 On Monday afternoon, Dorian jogged a bit in the middle of GBI, leaving a track that looked like he'd climbed the steps onto someone's porch. Florida's governor offered an update from a raised platform while surrounded by emergency officials both civilian and military. All remained stone-faced but the translator for the deaf standing to one side was so bizarrely expressive he appeared to be a Rowan Atkinson School of Sign Language alumnus. Apparently, it's not just Twista's interpreter who's down with it.
The meteorologists returned, displaying the latest radar with the islands pencilled onto the grid. When it occurred to me that Great Abaco resembled a marlin hooked on Grand Bahama's line, I realised I was obsessing.
I was in the same place most Manchester United fans I know reside every day. They look at Manchester City like Dorian. The Sky Blues can lay waste to any Premier League club like it was a shantytown. Red Devils supporters expect the noisy neighbours to turn north up the table at any moment, leaving United far behind. The difference, of course, is that they don't want the northward turn.
Rather, they wish they were the Premier League's Dorian, doing all the damage. Even though City now rules, United have grown so big, fans are so desperate to be top, they can't enjoy the best part of following a football club. The young players coming into the side should thrill them. They can talk late into the night about tradition and the class of '92 but when gifted their own group of burgeoning talent, where is the appreciation? Where is the optimism?
Winning isn't what should matter at Old Trafford this season. Watching Daniel James, Mason Greenwood, Scott McTominay and the rest of Ole Gunnar Solskjaer's squad develop into stars who will stay at the club for a generation is priceless. Does any top club do that anymore? United fans don't care. They'd rather complain that James is hurting the side with his reputation for diving than gush over his three goals in four matches.
Unlike Bahamians, United fans aren't fighting for survival against their monstrous foe. It's not life or death. There is so much to take from this club this season even without any expectations for trophies. Those only satisfied by a status symbol are cheating themselves. It's a shame.