Does Daniel Farke need to be more pragmatic to keep Norwich up?
The welcoming party for Norwich City's Premier League return wasn't the nicest. In fact, a case of déjà vu ensued in their opening-day thrashing at Anfield to bring them back to reality. Daniel Farke's grim figure spoke a thousand words.
He now has key decisions to make. Four Liverpool goals in forty-five minutes exposed his system's vulnerabilities. The German gaffer loves encouraging the high-flying style the top-six contenders have perfected. For an uneven side like Norwich, attempting a high-risk game at this level invites danger.
The Canaries won respect by going toe-to-toe with the European champions at their own yard. They did not win any points, however. Instead, they played into the Reds' hands. Errant passes and sloppy mistakes allowed Jurgen Klopp's side to begin their season just as they ended the last one: with a decisive victory.
Norwich failed to do likewise. After ending 2018/19 on a title-winning note, this must sting. If he didn't before, the gaffer should now understand the Premier League is miles above the Championship in terms of competition. The quality is far superior. Every game must be treated like a final.
If a team adopts the right tactics and gives their all, the Premier League can be like the Championship in that any side, Norwich included, can defeat any other, Liverpool included, on their day.
In order to give his team that chance, Farke must be more realistic. While his undaunted approach is a pleasure to watch, it leaves his side exposed to more capable opponents. Premier League clubs will tear you apart if given the slightest opening. Norwich's recklessness leaves a chasm in their defensive third.
While the German gives his side the license to charge forward in numbers, it's suicide against a team like the Merseysiders. Playing out from defence with risky passes against a squad that hunts in packs is fatal. Norwich must be selective and willing to simply launch the ball over the top and reorganise when cornered.
In the Premier League, holding possession too long without an end-product invites pressure and swift counterattacks. One or two misseed passes are all it takes to lose a game. Last season, even Pep Guardiola's Manchester City paid the price against a compact, disciplined Newcastle unit.
As it is, Norwich didn't have a strong defence last term. Farke's side conceded more goals(57) by far than Sheffield United(41) and Leed United(50). Rather than sitting out the transfer window, the Canaries should have reinforced that department.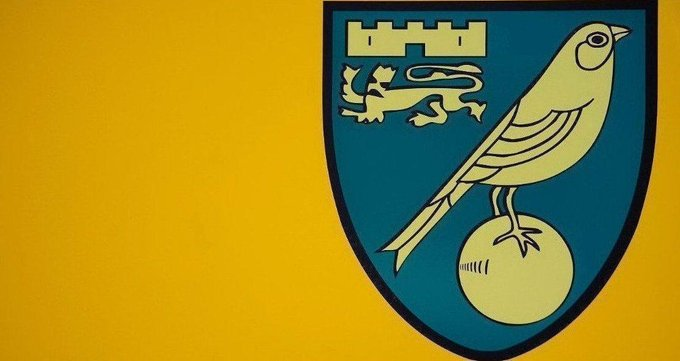 Norwich City's summer...
✍️ Completed the signings of:
Roberts (loan)
Drmic
Adshead
Fahrmann (loan)
Byram
Amadou (loan)
✍️ Extended the contracts of:
Aarons
Buendia
Zimmerman
Pukki
Godfrey
McLean
Vrancic
Cantwell
Hernandez
Trybull
Idah
Stiepermann
Krul
💛
#
NCFC
💚
https://t.co/M0MidbXQbj
Farke's philosophy of quick, beautifully-linked football shouldn't be discouraged. The same style won them the Championship last season, producing 97 goals. For it to work in the Premier League, however, there must be something behind it. Liverpool's attack terrorised the Premier League for several seasons. When Philippe Coutinho left for Barcelona, the remaining trio was still more than most sides could handle. That said, they didn't contend for the Premier League against Manchester City or pip them to Europe's top prize until they solidified their defence with Virgil van Dijk and Alisson Becker. Norwich must make similar additions at the back to play in the manner they prefer.
Meanwhile, a stubborn refusal to compromise principles in the face of reality will see them share the same fate as Fulham did last season. It's even possible Farke will be out of a job as quickly as Slavisa Jokanovic.
To his benefit, the towering Christopher Zimmerman will return soon to replace the ticking time bomb also known as Grant Hanley. When you look at the Canaries poor depth at the back, though, it again begs the question why Farke didn't spend to rectify the situation. Hindsight is 20/20, however.
Until January, the Canaries must work hard on defending as a unit. They must learn to absorb pressure to frustrate opponents. They can't lose their shape or concentration. Farke must install a more rigid back-line, counselling fullbacks Jamal Lewis and Max Aarons to show restraint in bombing forward.
The youngsters are key to creating chances out wide but more responsibility should be put on Teemu Pukki and Emiliano Buendia in that aspect. They share a special connection that produced the visitors' lone goal at Anfield. Marco Stiepermann loves dictating things from the middle. Onel Hernandez, Patrick Roberts and Todd Cantwell are also sharp enough to create beautiful, effective movements. Norwich can't allow Lewis and Aarons to emulate Trent Alexander-Arnold and Andrew Robertson until they have centre-backs who remind you of Van Dijk and Joel Matip.
It's time for Norwich to dial it down a notch. Wolves, Burnley and Newcastle United are prime examples of recently promoted sides who survive in the top flight with strong defending. The Canaries' fearlessness is an admirable virtue but unless Farke marshals his back-line, a return trip to the Championship beckons.