Predicting the Premier League's title run-in
We know the title is headed to the North West, but which team?
Background Image Via: Wikimedia Commons/Jbmg40. Used under CC 2.0.
Another scintillating midweek of Champions League football is in the books. For Premier League table-toppers Liverpool a date with FC Barcelona awaits. Manchester City, on the other hand, was dumped from Europe's premier competition in controversial circumstances at the hands of a spirited Tottenham Hotspur side.
Attention now turns back to a Premier League title race that is getting hotter with each passing round of fixtures. Liverpool has four to play while City has five. Jurgen Klopp's side go into this weekend full of momentum after a memorable week for the Red Men, while Pep Guardiola will have to pick his players up off the floor. Last night was an absolute heartbreaker for them, but they have to forget about that and get themselves ready for another meeting against Spurs - but this time in the league...
As the domestic league come to its climax, let's dissect each and every game that both Liverpool and City have remaining, starting with the Merseysiders as they currently sit top.
Cardiff City vs Liverpool
After a brilliant home victory against Chelsea last Sunday, Liverpool head to Wales for their penultimate away fixture. Cardiff City will be full of fight as their slim chances at survival were kept alive with an impressive away win against Brighton on Tuesday. This game will be tougher than most think but Klopp's squad should have the quality to get all three points and head back to Anfield feeling extremely happy.
Liverpool win 2-1.
Liverpool vs Huddersfield
Huddersfield Town is already down. The Terriers will be looking for something to build upon for next season, but Liverpool have been brilliant at home all year. That will surely continue here and the visitors could get a right thumping. There's not much else to say about this one, it should be a nailed on three points...
Liverpool win 4-0.
Newcastle vs Liverpool
I'm looking at this fixture as the potential stumbling block for Liverpool. Newcastle United have been putting in some much better performances as the season winds down to a close but they'll have to be at their very best to take anything away from this one. If Liverpool turn up and are playing at an above average level, they should have enough to scrape through and win up North. Perhaps they are hoping their old boss Rafael Benitez can do them a favour or two...
Liverpool wins 1-0.
Liverpool vs Wolverhampton Wanderers
I don't think it's up for debate that this is the toughest team Liverpool will play. Wolves are dangerous opponents for anyone, Nuno Espirito Santo will be looking to spoil the party, but Anfield will be absolutely bouncing. I just don't see Klopp letting anyone spoil his party from now until the season's end, and with an early goal, Liverpool will do their part and go four for four to finish off their season.
Liverpool wins 3-1.
Verdict: Liverpool end the campaign perfectly and finish on an outstanding 97 points. Will that be enough...?
Premier League table:
1. Liverpool 85pts
2. Man City 83pts
3. Tottenham 67pts
4. Chelsea 66pts
5. Man Utd 64pts
6. Arsenal 63pts
Well done Reds. The league title is yours to lose
#LIVCHE
https://t.co/YsxE9fwQvj
Manchester City vs Tottenham Hotspur
After midweek dramatics against Spurs, City has to pick themselves up quickly and refocus. That's easier said than done but this is a squad jam-packed with talent, ability and mental toughness. Guardiola will be thirsty to right those wrongs and I think City will go out here and send a real message to Liverpool by putting in a dominant performance and blitzing Spurs comfortably.
Manchester City wins 3-0.
Manchester United vs Manchester City
This is the one. I feel like if City can somehow overcome their fierce rivals, they'll get back on track and feel much better about their chances. Guardiola has visited Old Trafford twice in the Premier League, he has won them both and in pretty convincing style. The Red Devils are due a home victory against their local rivals, but they're not going into this one in good form. In derby matches, anything can happen and form goes out of the window. I think this'll be a cagey affair in which both teams need to win. That could result in a stalemate.
Manchester City draw 1-1.
Burnley vs Manchester City
This is by no means a gimme, either. Burnley is a tough away ground to go to and victory here is going to be a hard-fought one. Burnley will push Guardiola's men all the way, the hosts will be physically dominant and try to assert themselves, but in the end, City's quality up top will be the difference and they'll slenderly grab a win and keep the dream alive.
Manchester City win 2-1.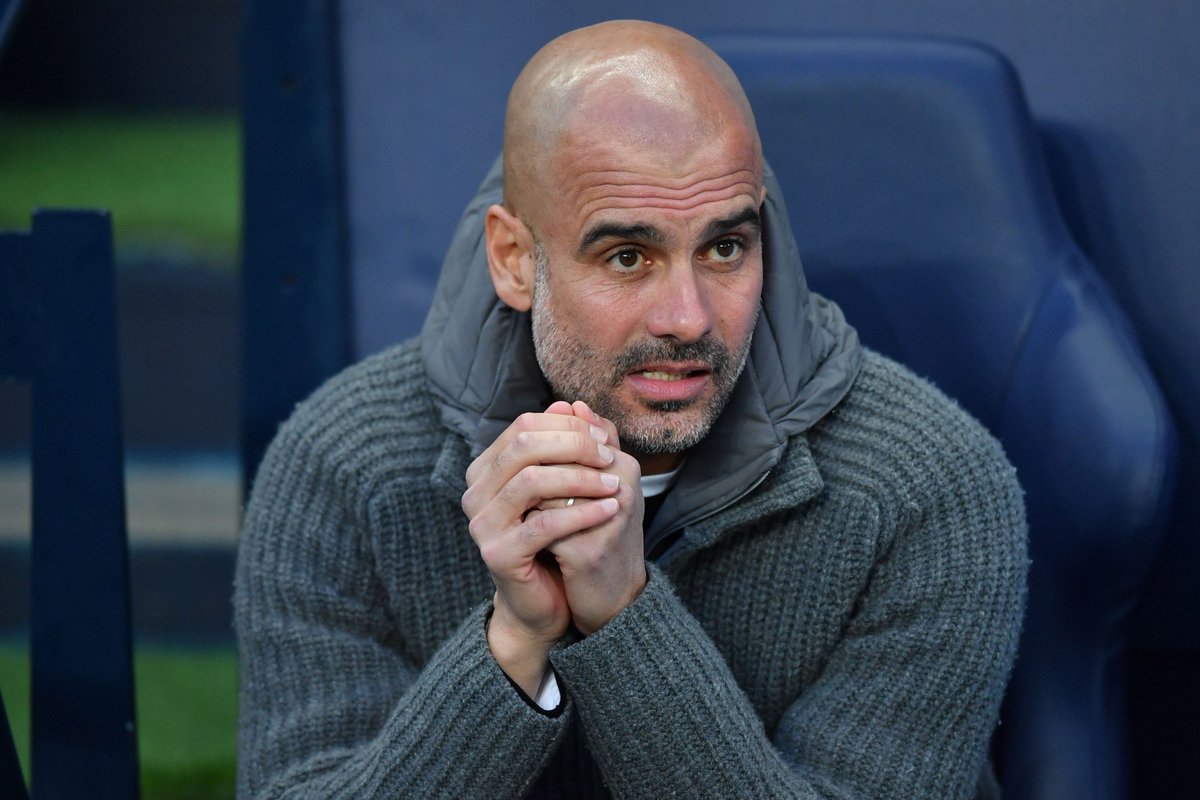 The bad news for Liverpool has to be Manchester City will now be even more determined to beat Tottenham and Man Utd in the next week and all-but wrap up the Premier League title #
MCFC
#
LFC
https://t.co/aZ5ezbstWe
Manchester City vs Leicester City
This one is expected to be City's most comfortable game left, on paper at least... I think that says everything about the difficulty of the fixtures they have remaining in comparison to Liverpool. With the home crowd behind them and motivation through the roof, an early goal for City should see them ease away from Brendan Rodgers' boys - which means the destination of the title will be unknown going into the final day of the campaign.
Manchester City wins 2-0.
Brighton vs Manchester City
Brighton hasn't been in good form recently and their Premier League future may still be in the balance. Chris Hughton would have been praying for an easier game to end with, while City themselves will obviously be desperate for a victory. This will be another close game that'll be separated by a sole goal. City's genius in the final third will mean they'll create chances. With Sergio Aguero up top and going for another Premier League title, he'll take them. But it won't be enough for glory...
Manchester City win 2-1.
So there you have it. Personally, I think it's now Liverpool's title to lose. The only thing that makes it uncertain is the fact that City now has fewer games to play due to their Champions League exit. That could work in their favour but right now, it feels as though Liverpool aren't going to let this slip, again...