Is it too early to predict a Premier League Top-6 splinter?
Background image: Thomas Ulrich
Four matches are a flimsy hook on which to hang your hat. The Premier League table tends to be an unrecognizable clutter in the early doors. Nearer ten games, however, things begin to fall into place. The problem is that the media can't afford to wait. It must justify its income to advertisers 24/7/365. That's why Manchester United, Tottenham and Chelsea fans are reading dire portents regarding their current predicaments.
Eighth, ninth and 11th respectively, cozy is not the word on the lips of dedicated fans. Nail salons near Old Trafford, Stamford Bridge and Spurs new, as yet unnamed stadium enjoy heavy trade. Supporters can't stop gnawing their cuticles as they examine the table. All three clubs are looking up at traditional bottom-half sides West Ham and Crystal Palace. Going into the international break, the Blues failed to hold their two-goal advantage against Sheffield United, settling for a draw and thus failing to overtake Chris Wilder's newly-promoted Blades.
History reassures concerned parties that these troubles are a minor anomaly, a bump in the road early in a long journey. In a Brexit and Trumpian world, however, seeing is believing. Change has a nasty way of showing up just when you assume everything will be fine.
With regards to Spurs, United and Chelsea, a great deal revolves around where each is at the moment.
Spurs run a tight, steady ship. Mauricio Pochettino began his sixth campaign in North London, surpassed only by Sean Dyche and Eddie Howe among top-flight managers. The roster doesn't experience heavy turnover either. The Lilywhites could have been named after their transfer sheet in 2018/19 when they refused to spend a chipped shilling on new players.
This summer, business was done but the backroom was in no hurry to make up for lost time. Tanguy Ndombele, Ryan Sessegnon and Giovani Lo Celso [on loan] arrived. Kieran Trippier and Fernando Llorente departed. But others rumoured for an exit, including Toby Alderweireld, Danny Rose and Christian Eriksen, all stayed. Tottenham don't make wild course changes and aren't buffeted about so harshly by the winds of change. In fact, if Pochettino can restore his faith in Eriksen and begin starting the Dane again, Spurs might rediscover their mojo.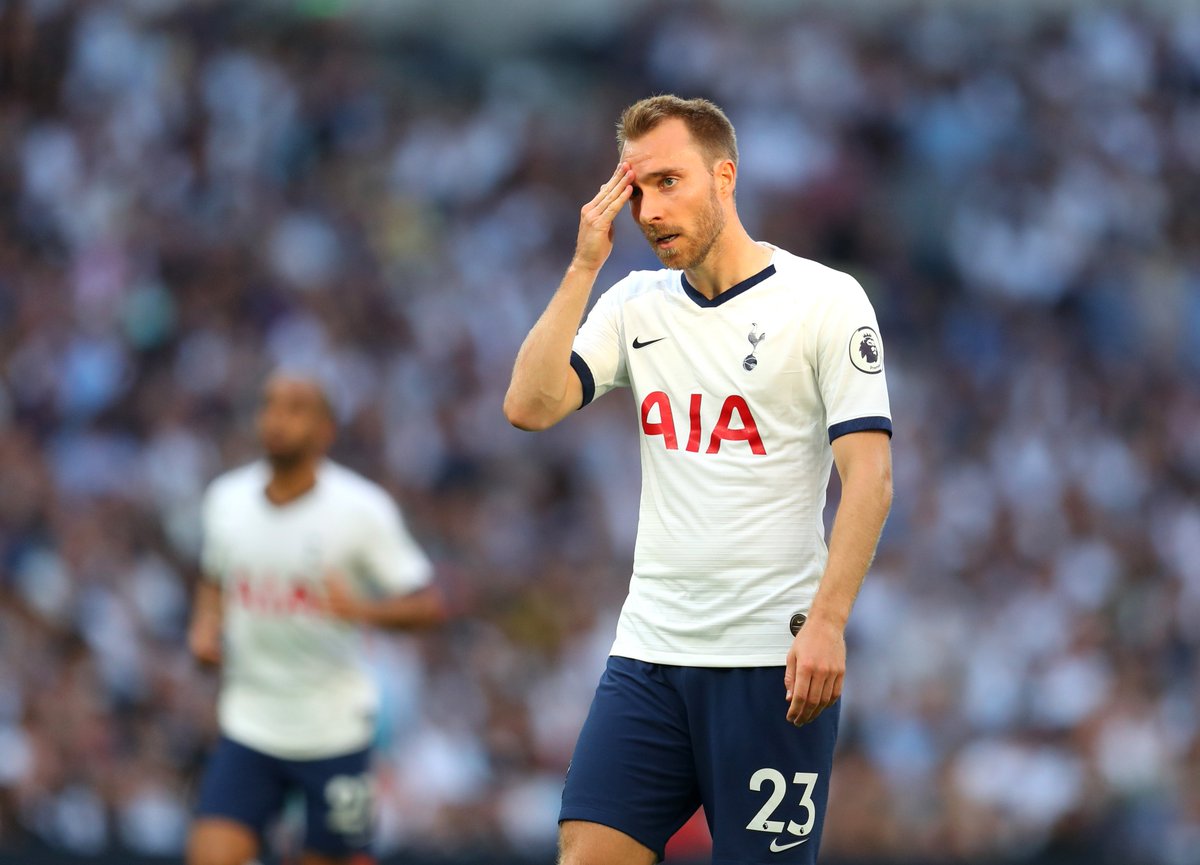 50/50 – Christian Eriksen has now scored 50 Premier League goals – the first Danish player to reach this landmark – whilst also becoming the first Spurs player to register both 50+ goals and assists for the club in the competition. Pastry.
https://t.co/6ydreoSA8F
In the wake of Sir Alex Ferguson's retirement, United allowed the wind to take them where it wished. If you count Ryan Giggs, four managers sat in the dugout after the Scot left, their arrivals and departures largely decided in the court of public opinion. That said, Ole Gunnar Solskjaer at least had a half-season to size up his situation and a transfer window to start reshaping his squad.
Urgent needs were addressed at centre-half, right-back and right-wing with Harry Maguire, Aaron Wan-Bissaka and Daniel James' recruitment. Deadwood was culled as well when Marouane Fellaini departed for China, Antonio Valencia for Ecuador and Romelu Lukaku for Inter.
Those fans for whom years of success under Fergie mean less than Chelsea and Manchester City's sudden rise weren't satisfied. Sold on the belief that dropping a massive pile of money on any problem solves it without further effort, Stretford Enders with overgrown entitlement organs considered developments both too slow and insufficient. In a more pragmatic world, United are significantly younger, greener and less confident but travelling in the right direction. While supporters criticise his burgeoning reputation as a diver, James can celebrate three goals in his first four league appearances and the winner for Wales against Belarus on Monday.
Conversely, Chelsea aren't on course. With an unproven manager in Frank Lampard, more youth and less experience than United, the Blues are serving a transfer ban that doesn't allow them to change those conditions before next summer. Add to their woes a rash of early-season injuries in defence and they find themselves in the direst straits. Further up the pitch, Mason Mount is turning heads but Christian Pulisic isn't.
A look at the goal columns isn't advised for any Stamford Bridgers with a heart condition. Despite the presence of the new Spanish number one between the sticks, Lampard's defence shipped nine goals in their first 360 minutes of what can only generously be termed action. Kurt Zouma has been a one-man disaster at the back and David Luiz's sublime abilities in transition are now pledged to Arsenal. That said, Antonio Rudiger is poised for a return. With the German partnering Andreas Christensen, the Blues rearguard should settle.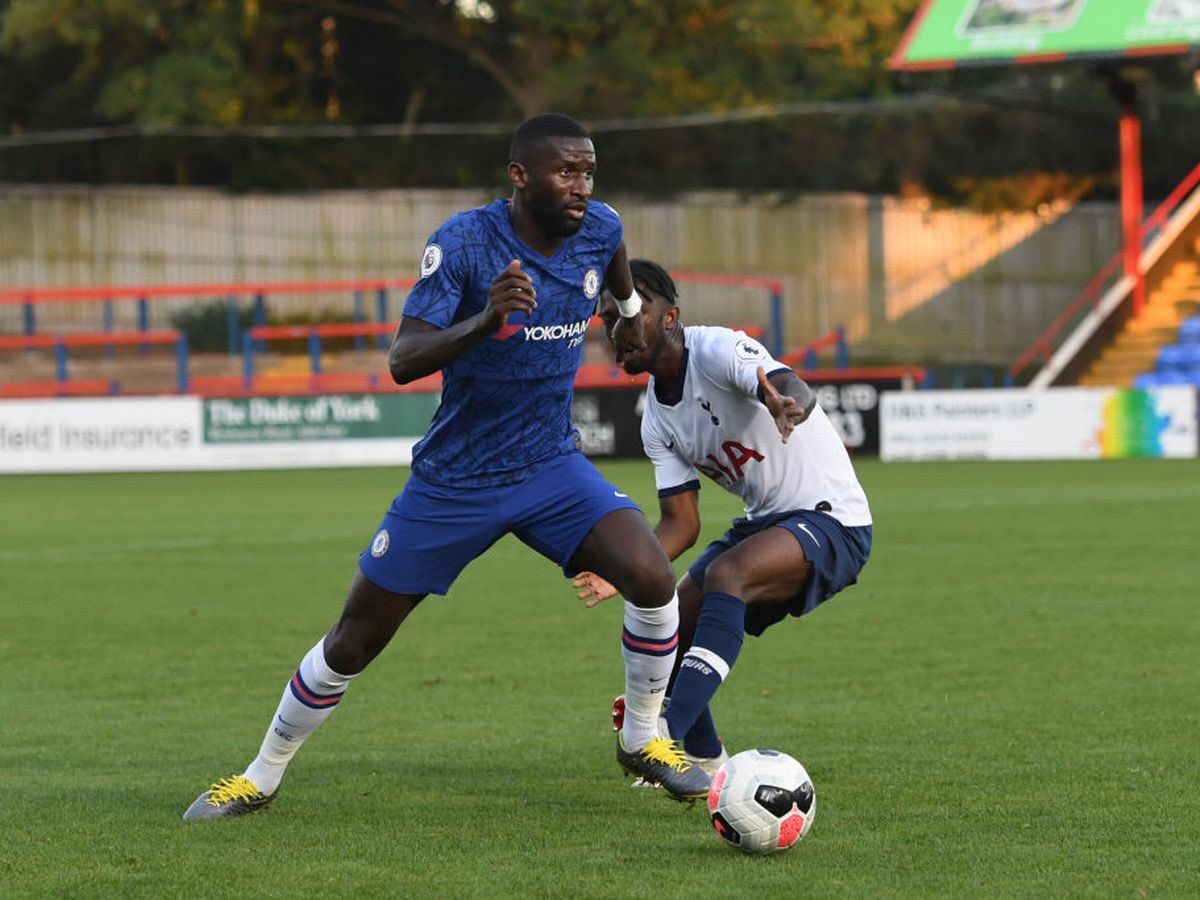 It's gotten to the point where I would play Rudiger at right back until Reece James is fully fit. Especially with Tomori looking so comfortable at CB.
https://t.co/NSPAyt7zGe
Tottenham endure issues in their defensive third too, conceding six goals early in the campaign. The difference is Pochettino can call upon personnel to rectify the problem.
Defensively, United are in the best shape of the trio at the moment although their inexperience cost them vital points. For all that, they've only yielded four goals, putting them on pace to heal the gaping wound that haemorrhaged 54 in 2018/19.
Their attack isn't as impotent as some would have you believe either. They are joint-third in scoring [with Spurs] heading into Matchday 5 despite taking fewer shots than either the Lilywhites or Chelsea and missing more big chances than both. Anthony Martial's injury hurts their effectiveness, but the talent is there if the experience isn't.
Both Tottenham and United face teams unfamiliar to the top of the table when league play resumes today.
Spurs host Crystal Palace who, as a counterattacking side, are better on the road than at home where they are expected to possess the ball more often. Wherever the Eagles fly, though, they aren't raining goals down on opponents. They've just three on the season and been held off the scoresheet twice.
The Red Devils welcome Leicester City to Old Trafford. With similar teams, Solskjaer and Brendan Rodgers can each field talented youngsters learning on the fly. The difference is that the Norwegian now has Harry Maguire on his side.
Frank Lampard and Chelsea face a different challenge, travelling to Molineux to confront a Wolves XI who haven't hit their stride either. On the relegation bubble with just three points, Nuno Espirito Santo must look at this as an opportunity. Opponents don't fare well when they enter the Wanderers' hunting ground. It's not the place to go while seeking a change in fortunes. Life may get worse for Super Frank and his squad before it improves.
United and Spurs can go a long way towards restoring the natural order, however. No match is a given but all three have the potential to drive the Premier League narrative for the foreseeable future even though more than 30 games remain to shape each side's campaign. The leaves are turning and so are the screws.