Manchester United injuries, Solskjaer pressure mounting
Background Image Via: Pxhere.
Manchester United drubbed Chelsea 4-0 on opening day, 'we're back!' cheered the Old Trafford faithful. What has unfolded since can only be described as a real jolt back to reality. Two lacklustre draws and a dismal defeat at home to Crystal Palace followed, but they're not the Red Devils' only issues.
Somewhat sneakily, the injuries are beginning to mount. First, it was Eric Bailly, then Diogo Dalot. Next came a severe blow to Luke Shaw, who's set to miss at least the next few games with a hamstring issue. Anthony Martial is out injured, while Paul Pogba and Aaron Wan-Bissaka have since had to pull out from international duty. See, when you've spent your money wisely in the past, it's not so much of an issue. Manchester City, for example, if Kyle Walker gets injured, Joao Cancelo can come in. Say Sergio Aguero is missing, Gabriel Jesus is a more than adequate back-up. United, on the other hand, has a horrific track record when it comes to transfers (this summer aside). It's now starting to bite them on the backside.
What hurts Ole Gunnar Solskjaer the most is that it's not even his fault. The Baby Faced Assassin has made three signings, all of whom have started life upon Salford Quays tremendously. The powers-that-be don't care about that, though, it's still Solskjaer's head that's on the chopping block. That's just the reality of the situation.
Now I'm not saying the Norwegian is free from blame either. After all, it was his decision to sanction loan moves away for Chris Smalling and Alexis Sanchez while selling Matteo Darmian and Romelu Lukaku. He chose to gut the squad and enter this campaign thin on numbers - and what's most scary is that United are only playing games on a weekly basis at this point. What happens when the fixtures start coming every few days?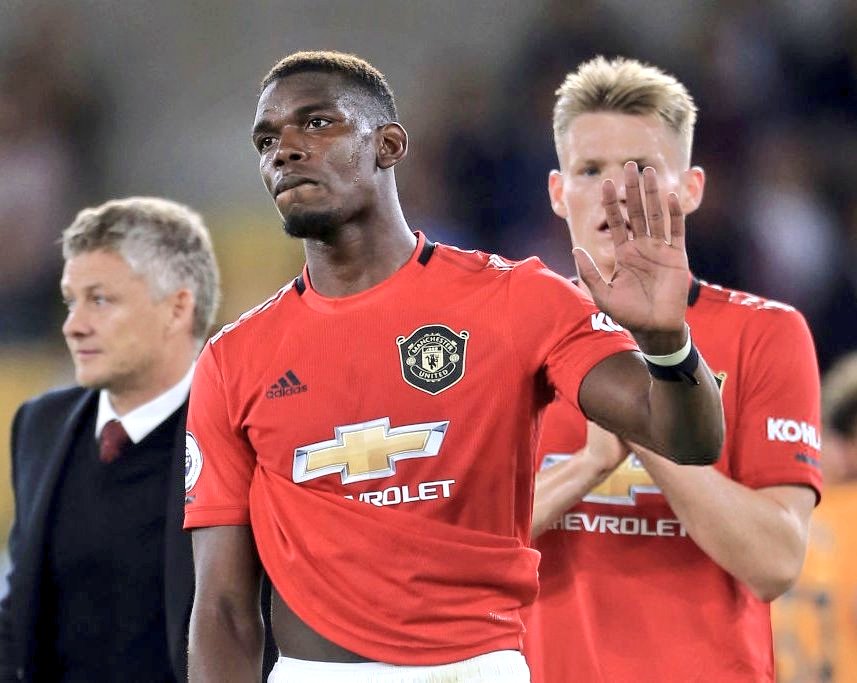 Pogba withdrawn from France's national team squad due to an ankle injury! Let's hope it's not long term or we're screwed #
mufc
https://t.co/YKgKUOrPci
Over the summer, Solskjaer continually harped on about how he trusts the young players at this club. Two substitute cameos for Mason Greenwood aside, we're yet to see that plan come into action. Again, expect things to change when the Europa League and Carabao Cup competitions kick off, but make no mistake about it, the pressure cooker is beginning to reach boiling point.
I've said it time and time again in my ramblings on here, but football fans are the most fickle in the world. Solskjaer is a club legend but some sections of the fanbase are already calling for his head. Imagine if these poor results keep coming? Imagine if the injuries continue to mount and he's forced into playing these youngsters, and they don't live up to the hype? Fans will be quick to point out it was his decision to bin off United's top scorer over the last two seasons, make no mistake about that.
Pogba's absence from France international duty sends a shiver down my spine. Now I'm far from the Frenchman's biggest fan but it doesn't take a genius to work out that he's by far and away the only creative spark within that United midfield. Without him, this Reds team will be eerily similar to the utter dross that Jose Mourinho's United put out every weekend. It can be argued that they fired the self-proclaimed Special One for less.
Again, it's not entirely Solskjaer's fault and I do have some sympathy, but as the old saying goes, 'you've made your bed, so lie in it'. Well, the Baby Faced Assassin better have a pillow because it may be a while before he gets a decent night's sleep if these injuries keep piling up...