Pulis-ball doesn't breed success; Sheffield United take a Wilder approach
They say that defence is the best form of offence, and that's certainly been the mantra behind Tony Pulis' managerial approach wherever he has been.
Well, less offence, more survival, really. He boasts that well-documented stat of having never been relegated in all his years as a manager due to his cautious approach.
As good as he is at consolidating teams, though, his style doesn't suit sides looking to push to the next level; as shown at Middlesbrough this past season. Just 41 goals conceded all season is an impressive accomplishment, but it comes at the cost of exciting football and, most importantly, goals. They managed to net only 49.
The only side that even came close to their defensive triumph was Sheffield United. The Blades also conceded just 41 but were much more clinical at the other end, They secured automatic promotion to the Premier League while the Teessiders would fail to secure even a play-off place on the final day.
What's the difference?
Put simply, the Yorkshire club's tactic is much more expansive. Pulis is all about focussing on the clean sheet and hoping that the goals will come, while Chris Wilder and trusty assistant Alan Knill have found a 5-3-2 setup that gives his side the best of both worlds.
Three at the back isn't everyone's cup of tea, unless you're Italian, but it allows the Blades' wide players to overload the opposition without compromising on stability, creating almost a 3-4-1-2 at times.
George Baldock and Enda Stevens, and even sometimes central defenders John Egan and Jack O'Connell have the licence to attack knowing that their teammates are well-drilled in the transition and the likes of Martin Cranie, Chris Basham and Ollie Norwood will be there to cover for them.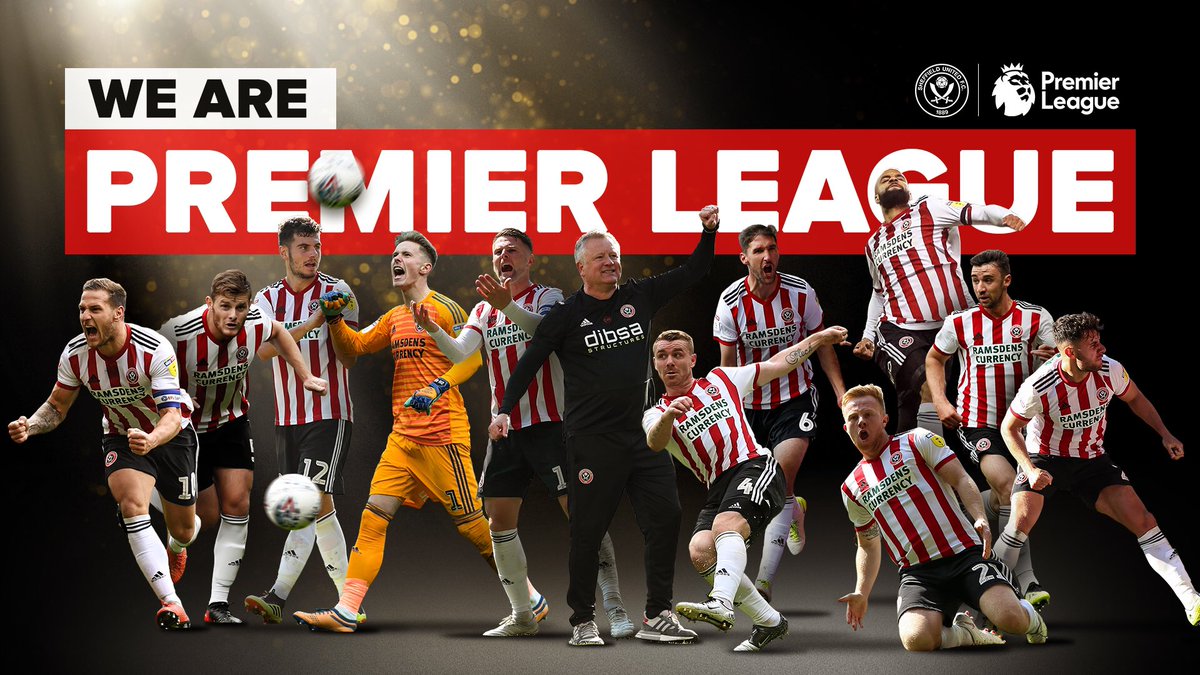 At the back, the five defenders and three midfielders provide bodies aplenty for the opposition to get through, meaning that they are able to cope well with sides no matter how narrow or wide they play.
With many teams, a defensive outlook means that the frontman can be left isolated and uninvolved. Boro's cautious style means that Britt Assombalonga, deadly when given service, is often left without the ball and so Pulis struggles to get the best out of his top finisher.
To counter this, Wilder's tactic also includes two forwards, usually Billy Sharp and David McGoldrick, who had 38 goals and eight assists between them, but also those hard-working wing-backs are always keen to get forward and provide support, while the likes of John Fleck and Kieran Dowell are always keen to chip-in themselves.
The Blades are always quicker than their opponents in the transition, be it from defence to attack or the other way around, each player knows exactly what their role is and they do it admirably. This has given them the defensive capabilities of a Tony Pulis side while not leaving them compromised on a free-flowing attack.
Can it work in the Premier League?
The last Sheffield United side to gain promotion to the top flight, under Neil Warnock, wasn't necessarily the most talented. However, it was made up of a group who worked hard and would have died on that pitch for the fans and for the badge.
There are similarities with the current crop, too. They play with hearts on sleeves and like their lives depend on it, but this time they have real, genuine quality and a system that has worked wonders to date.
As with any newly-promoted side, though, recruitment is key and perhaps even more so for Sheffield United. They must make sure that any player brought in has the right attributes to be able to play in this way, but also the right attitude.
They won't see as much of the ball as they have in the Championship, so will have to work even harder to make this setup a success at the highest level.
Goalkeeper Dean Henderson had a spectacular season between the sticks but was on-loan from Manchester United. Bringing him back permanently would be good business, but if it can't be done then they must be sure to invest in a proven stopper, ideally with experience in the Premier League.
One thing that is for sure is that Wilder will demand nothing less than maximum effort. He has produced something special to guide his beloved Blades back into the big time after a 15-year absence, but keeping them there is an entirely different proposition.
They will pour their heart and soul into it though, with no small amount of Yorkshire grit and determination. Every fan of a Premier League club is about to gain a favoured second top-flight side.
[Editor's note: The original text mistakenly included Lewis Grabban in the Boro side. Let's face it, the man has been around, to Crystal Palace, Millwall, Brentford, Rotherham, Bournemouth, Reading, Sunderland, Aston Villa and finally Nottingham Forest. You could pick any team and the odds are good he's played for them, but Daniel crapped out. Grabban is not and has never been a Boro player. Our apologies. Rest assured Mr Moxon will receive no ice cream with his dinner this evening.]