Is it time for shadow striker Yussuf Poulsen to step into the limelight?
Move over Timo Werner, a new star's ready to lead RB Leipzig. Indeed, the rate at which Yussuf Poulsen's growing for the emerging German giants, it won't be long before he finally eclipses his fellow striking sensation in terms of wide popularity and importance.
Poulsen's been with the side twice longer than Werner, joining them in their infancy and helping claw their way into the Bundesliga. Yet when their real uprise started in 2016, Werner became their poster boy. Poulsen worked long to earn his place, yet had to take the passenger's seat when his side marched into the spotlight.
However, he waited for his moment, continuing to hone his skills and planning a way to overtrump Werner. Poulsen's hard work's finally bearing fruit. After scoring a hat-trick in their 5-0 thrashing of Hertha Berlin, the Dane made history in becoming the first player to set that record at Die Bullen. Even the great Werner hasn't been able to replicate that.
In jest, Die Rotten Bullen's witty Twitter account made an Aprils Fools joke. Posting a hilarious picture showing a "statue" showing the lanky striker presumably made out of Red Bull energy drink, they hailed his impact. While statues aren't being sculptured anytime soon, Poulsen's finally receiving his heroic status in Germany.
Goals, for one, are coming in packs. He's scored 15 goals in 26 Bundesliga matches, displaying a ruthlessness. It's also his most prolific period with Die Bullen, having doubled his previous best season. The World Cup heroics gave him a much-needed boost. However, his impact's more than just delivering goals. The way he helps set them up separates him from others.
A specialist in a two-man forward-line, Poulsen's synchronised really well with Werner to create a menacing attacking force. Not only such, his chemistry with creative outlets Emil Forsberg and Marcel Sabitzer's allowed Die Rotten Bullen to create this unpredictable attacking routine. Most of their attack goes through him. Despite not being directly involved in many goals, he's indirectly a part in orchestrating their moves.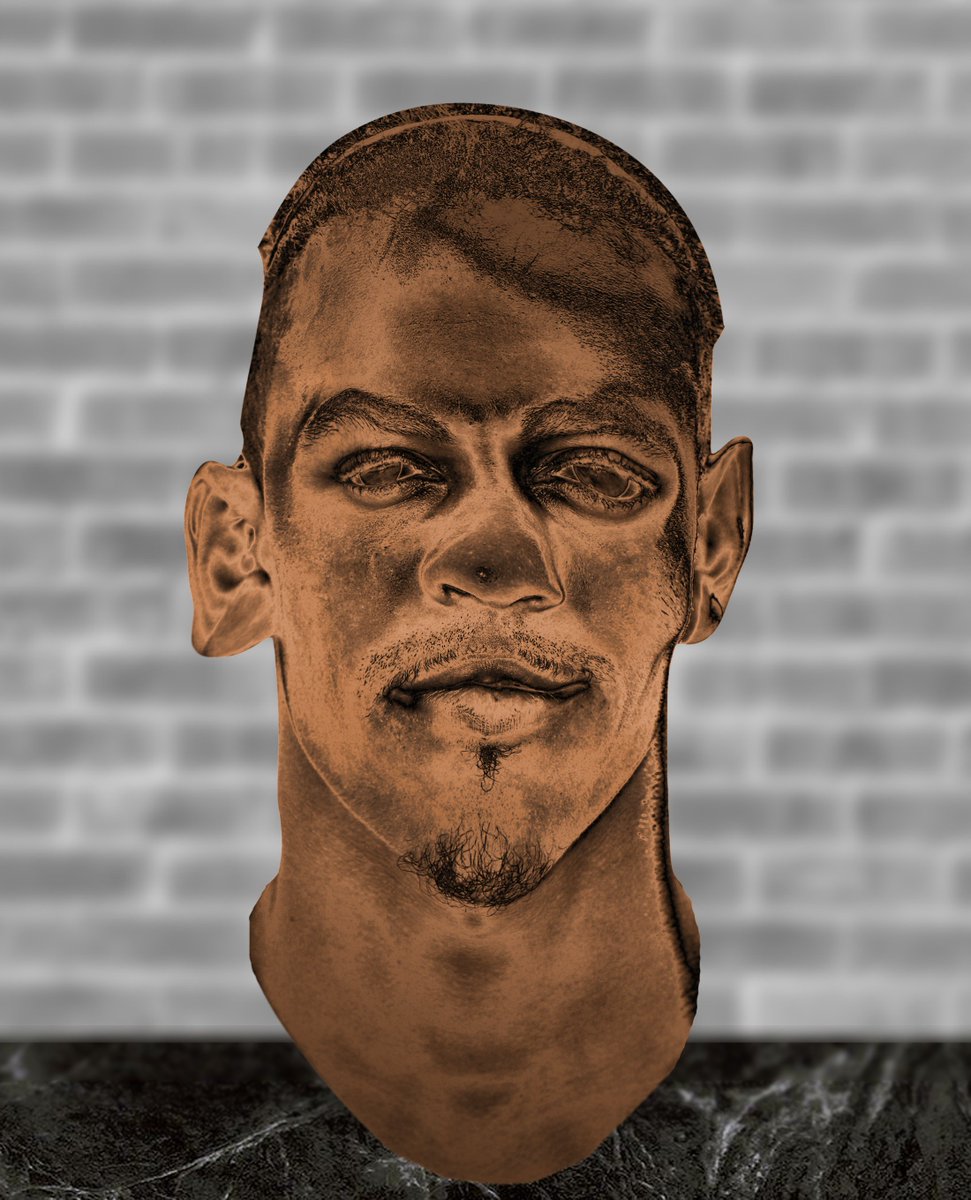 In honour of Yussuf Poulsen's and our first ever Bundesliga hat-trick, we have today unveiled a bust of him at the Red Bull Academy. Looking good, Yussi! 😉
https://t.co/Py3z8SD6Km
The 6'4' striker is not only a lanky fellow, but he's also surprisingly agile in the attacking third. By using his commanding figure for strong hold-up play, he's often allowed his compatriots to get into promising positions before he can send them free. Poulsen's off-the-ball movement's also improved by strides this season. He's worked on timing his runs better and moving into promising positions, be it to take attention away for Werner or get into goal-scoring positions himself.
Most attacks go through him these days. Over the years, he's adapted himself to suit himself into Leipzig's game. Now it's the team's turn to start adapting to his. If his recent hattrick was any proof, The Danish star's now at the epicentre to determine how they attack. By displaying his excellent goal-scoring hunger, he's now reached the standards Werner's been lauded for over the years.
Indeed, the Dane's close to reaching "world-class" status very soon. He's broken into the top five in the Bundesliga top goal-scorers chart, is influencing his side to play attractive football. Even his career's peak is looming at large. The 24-year-old's come out of his shell, finally becoming the leader in attack which the German giants hoped to eventually find in him.
He's now scoring tap-ins, running forward with the ball, outmuscling, outpacing defenders on his quest to score goals on a more consistent basis. The Dane's a mix of an old-school hard-worker with the creativity gained from his generation. Looking at how well he's performing, it won't take long before clubs ignore Werner to turn their attention towards him. Poulsen's a better "team player" who uses his physique and holding ability to get the best out his compatriots while being a complete goal-scorer known for doing it all.
However, the Poulsen's sudden uprise in form means RB Leipzig isn't letting him go anytime soon. As Werner plans his exit, Poulsen's risen to the challenge to become the leader to usher the emerging German giants towards breaking the Bundesliga stronghold and completing their decade-long fairytale journey.