Are RB Salzburg the new Ajax?
Erling Haaland is just the tip of the iceberg for talent coming out of the Red Bull setup.
It wasn't too long ago when RB Salzburg were barely recognised in Europe. Those days are now long gone. Having put up admirable fights against Europe's best in the Champions League this season, they've emerged as a real surprise package. Now the rave of the town, scouts from elite sides can be noticed flocking in to mask away their talents.
Suddenly, they're feeling the pressure AFC Ajax have endured for years. By possessing highly capable youngsters, Salzburg are in risk of soon becoming the hunted. There's little doubt their prime talents will soon be exposed to incoming offers.
Looking at the quality at their disposal, huge offers are an inevitability. While comparisons to Ajax in sighting top talents and unearthing the best in them at a relatively young age is fair, Salzburg's philosophy is a bit different. They don't grow players through their youth via their academy system, but discreetly rope them in when their raw potential is evident.
Indeed, Erling Braut Haaland, Dominik Szoboszlai, Hwang Hee-Chan, Patson Daka were all signed from smaller clubs before being given exposure at the top. Haaland's being developed into the second-coming of Robert Lewandowski, scoring goals and breaking records at will.
The Hungarian Szoboszlai is another prime talent painted with exciting attributes for being a creative, bullish midfielder. Hee-Chan' is like the Asian version of Roberto Firmino, while Daka and Takumi Minamoni are two explosive, hard-working wingers many sides would love to get their hands on.
But the road doesn't end for Die Mozartstadter if their precious jewels are priced away in the near future. The reason for their sudden upheaval is their intricate scouting system, which is slowly setting the standards in Europe. The diversity in their squad sees Salzburg boasting players from lowly European countries, from Africa and Asia; all taken care off by an American manager.
While many others in their country could scoff at relying on imported talents, they welcome it with open arms. A distinct advantage the Red Bull-owned side possesses is they assure players game-time, little pressure and the chance to operate in a fully expressive system.
Rather than moving to a big club riddled with the burden of having to perform instantly, taking time to find their true potential gives youngsters a comfort zone at Salzburg. Their scouting tactics are unique in their own way.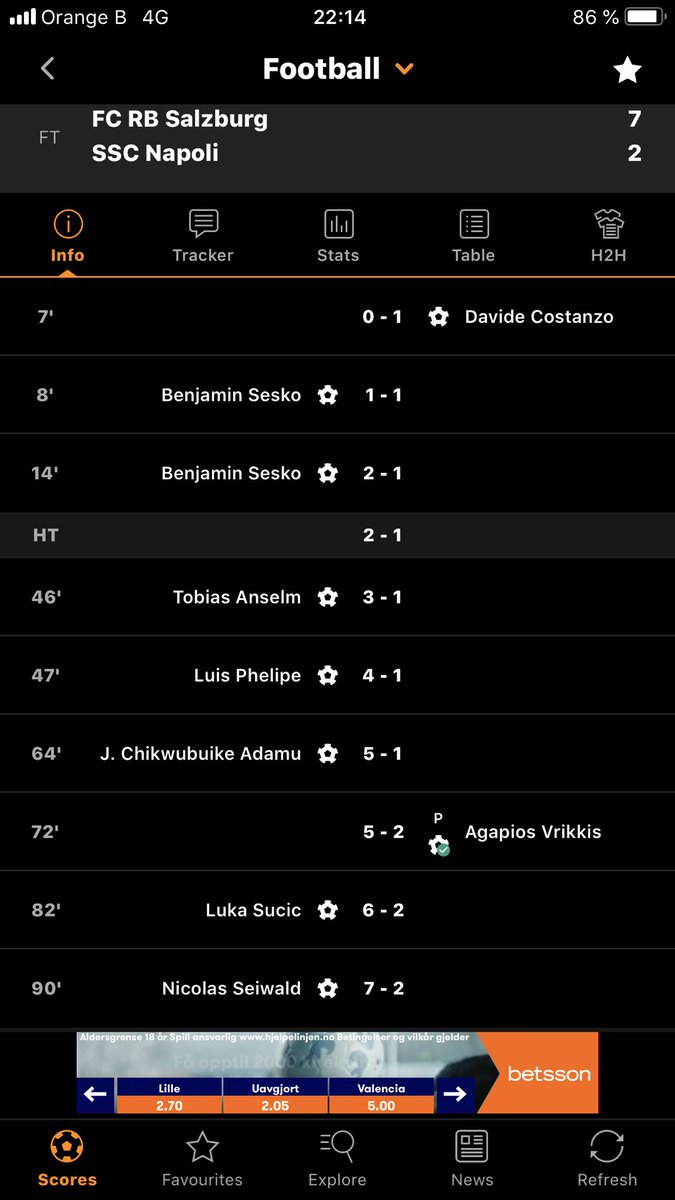 As explained in an actual article detailing scouting in their official website, their scouts have a database of more than 400,000 players. They tend to rely on pitch scouting and video scouting, determining the players best suited to grow in their system.
As their head of recruitment, Christopher Vivell reiterates, selling players is only bad if you can't adequately replace them. Die Mozartstadter are prepared to lose their best, knowing they'll find proper replacements thanks to their successful scouting methods.
Even if their current core are shipped off over the next few transfer windows, they have enough firepower in their arsenal to keep competing against Europe's best. Their youth team is making similar inroads in the UEFA Youth League.
By setting up their feeder club, FC Liefering, which currently sits in the Austrian second division, Die Mozartstadter has developed a strong competitive ground for their emerging youngsters. Having recently thrashed Napoli 7-2 in a UEFA Youth League encounter, they proved more fireworks are yet to come.
Strikers Karim Adeyemi and Benjamin Sesko have Haaland's scoring excellence inscribed in them, while assets like Luka Susic, Nicolas Seiwald and Luis Phelipe are all in the right hands to develop into exciting attacking prospects.
The fascinating aspect about RB Salzburg is they're not overly dependent on any particular figure. Things will be fine if their current crop leaves and even if manager Jesse Marsch is swooned away, an adequate replacement will be found.
Their whole system revolves around unearthing gems from around the world and inscribing them with their expressive DNA. If they're able to maintain this evolving spike in performance-levels, another Ajax-like fairytale could soon be on the cards in the Champions League...