Real Madrid should chase Roberto Firmino instead of Mohamed Salah
It has taken a while but the rest of the Premier League is finally starting to give Roberto Firmino the credit he deserves.
Firmino has been in stunning form this season, racking up 28 goals and eighteen assists in his transformation from a false nine to a bonafide world-class centre-forward.
The striker has often been overlooked during his time on Merseyside, although internally the likes of Jurgen Klopp know he is the real jewel in the Anfield crown.
Firstly he was ignored while Philippe Coutinho was starring and catching the eye of Barcelona. Now that he is gone, it is the magnificent performances of Mohammed Salah that have denied him the limelight.
And rightfully so too, a season such as the one Salah has enjoyed deserves the recognition and accolades that have come with it.
That recognition has extended to the rest of Europe and particularly Madrid, with Real Madrid now consistently linked with his signature.
While Salah would be an excellent signing for Real Madrid it is his teammate they should be truly looking at. He would be a star signing in more ways than one.
Primarily he would solve the major issue that they have at this moment in time, their lack of a real, world-class centre-forward.
People will point to the fact that Madrid has Cristiano Ronaldo scoring the goals but their lack of a centre-forward is an issue regardless of the Portuguese goalscoring machine.
It is the reason they have been so heavily linked with a move for Robert Lewandowski.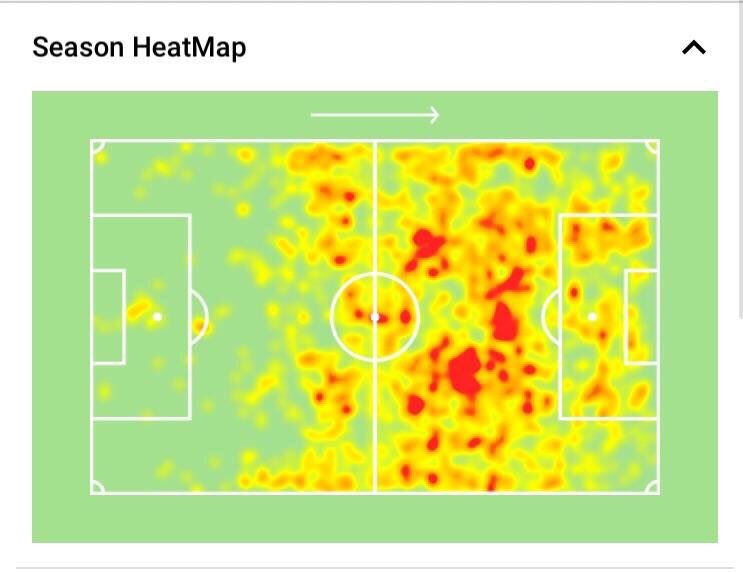 Roberto Firmino's heat map this season is something else. This truly shows how hardworking he is! He's everywhere😮🇧🇷
https://t.co/cbu0OZqkgk
Ronaldo may be a goalscorer on a ridiculous level but when current first-choice striker Karim Benzema is struggling, so too are Madrid.
This season the Frenchman has managed just ten goals and assists, a tally that most would be happy with, but far below the standard required of the man leading the line for Real Madrid.
It looks even more pitiful when you consider the quality that sits behind him in the shape of Isco, Marco Asensio, Toni Kroos and Luka Modric.
Firmino would be an upgrade on Benzema from the outset. Afterall, if he can manage 28 goals with Liverpool's midfield behind him, racking up a similar total with Madrid's would be easy work.
It's not just in the goalscoring charts where he would be an upgrade on the Frenchman, though.
Benzema has often sacrificed himself for the team during his time in Madrid, be it making runs off the ball, providing assists or simply harrying defenders into mistakes.
It is a role he has done well for many years and a job that has aided Ronaldo's goalscoring records no end. Indeed, without Benzema's work, Ronaldo's totals may not be quite as impressive as they are today.
Firmino can do all of these things but to a level to what Benzema could not dream to reach. Anyone who has watched Liverpool under Jurgen Klopp can tell you as much.
The Brazilian's intelligence on the pitch, particularly how he moves off the ball to create space for himself and his teammates and his link-up play are vital to how Liverpool play.
The effectiveness of which he has done it this year has been crucial to Salah's impressive goal tally, something the Egyptian will openly admit to.
Adding that into Madrid's team would allow Ronaldo to focus on what he does best; putting the ball in the back of the net. Given his advancing years that would be a smart move indeed.
Liverpool would, of course, be extremely reluctant to sanction Firmino's exit from Anfield but the fact that they had him sign a new deal recent is a sign they know Europe's elite clubs will be watching his performances this season.
Real Madrid should be among them; Firmino would be nothing short of a royal signing for El Real.