Real Madrid have made the right call appointing Santiago Solari on a long-term basis
Real Madrid have lived quite a change since the arrival of Santiago Solari as the club's manager
Background photo: Jaime de la Fuente, CC BY 2.0
It seems Real Madrid can't catch a break this season. Everything was fun and games to end 2017/18. Los Blancos claimed a third consecutive UEFA Champions League title with former Real Madrid Castilla B manager Zinedine Zidane in charge. The Frenchman built a reputation as one of the game's premier managers. His career was clearly on the rise. Then the image changed.
Zidane announced his departure, leaving the club searching for a new manager while everyone else focussed on the looming World Cup. Club legend Cristiano Ronaldo also left the side, signing with Serie A powerhouse Juventus.
Trying to stay ahead of events, Real Madrid announced former Real Madrid Castilla boss Julen Lopetegui's appointment just before the World Cup kicked off. The RFEF was put off by the fact the national team manager had agreed on a future deal without informing them of negotiations. Subsequently, Lopetegui was fired two days before the tournament and Spain wobbled through the tournament until their ouster in the Round of 16.
After all that, the Merengues learned they should have taken more time with their decision. The team struggled under Lopetegui. Following a 5-1 hammering in El Clasico, he was fired. Madrid's chairman Florentino Perez began another search, appointing another B-Team coach, Santiago Solari, in an interim capacity "until the right candidate came in".
Solari's work revealed the right candidate was already in place.
The Argentine changed the clubhouse attitude immediately. Results followed. El Indiecito, as he was called during his playing days, debuted with a 4-0 away win at Melilla in the Copa del Rey. Next came a 2-0 victory at the Santiago Bernabeu against Real Valladolid in La Liga, then a 5-0 pasting for Viktoria Plzen in their ground in the Champions League. A 4-2 romp over Celta Vigo at Balaidos brought the team to the international break.
Florentino had seen enough. Solari became the team's permanent manager through the 2020-21 season. The 42-year-old re-established faith at the Bernabeu. The team scored 15 goals while allowing just two in Solari's first four matches. They're all but set to reach the next stage of the Champions League and are quickly rising in La Liga.
Solari's given young players a fair share of playing time and they have responded. Vinicius Jr seems to be even better than advertised, despite his limited playing time. Alvaro Odriozola, the impressive 20-year-old right-back, frolicked against Celta in place of Dani Carvajal. The same goes for Sergio Reguilon on the opposite flank, and Dani Ceballos in midfield.
At the same time, the new boss asked for and received more from Karim Benzema and Gareth Bale. Both look miles better in comparison to their work under Lopetegui's tutelage.
It's only four games and Solari hasn't faced a top side yet but his work hasn't gone unnoticed. Real Madrid are a more composed team, one that's willing to fight for every ball, one that can kill you if you give them only an inch of space. Those things were lost with Lopetegui. In a way, they've returned to their roots, playing the kind of attacking football fans are used to seeing at the Bernabeu.
The credit should go entirely to Solari. His appointment is the best decision the club has made this season.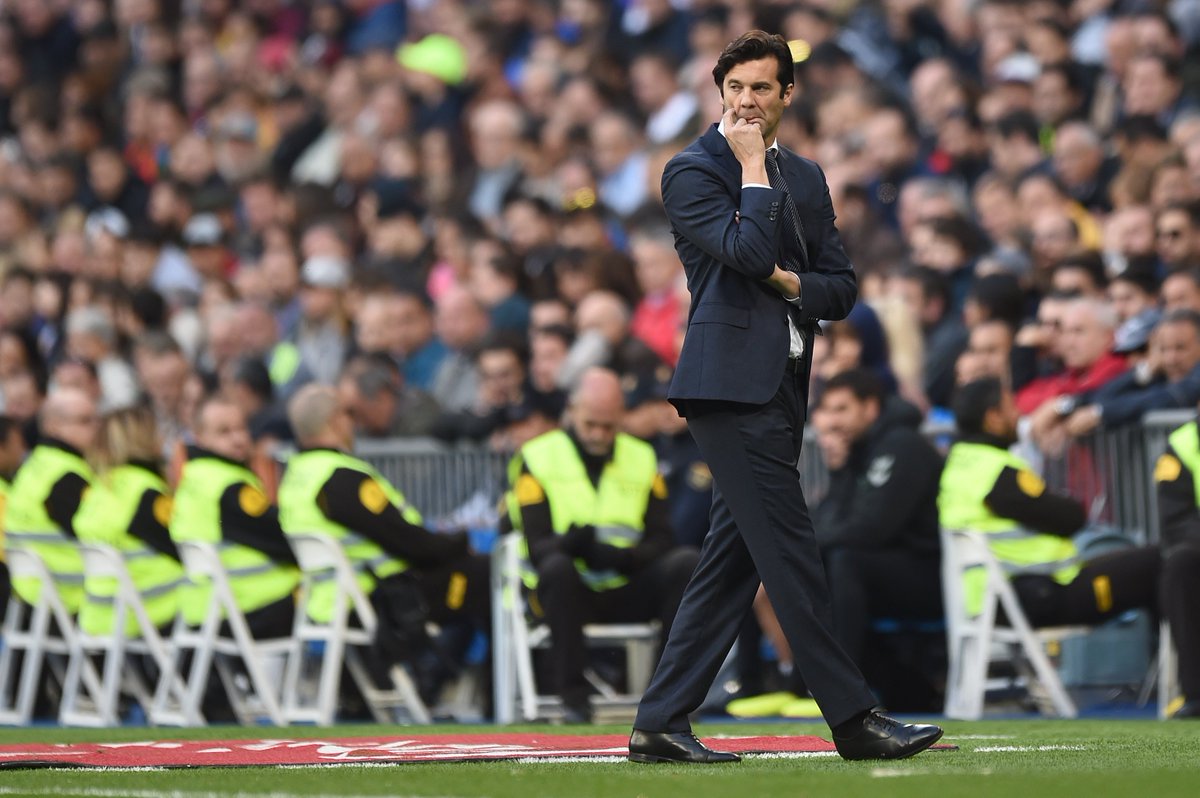 1 - @
realmadriden
have won their four competitive games under Santiago Solari with a goal difference of 13+ (15 goals scored and two conceded), the best start of any Real Madrid manager after the first four games since at least 1929. Confidence.
https://t.co/fKHfw4Jpws