Real Madrid spend obscene money on 16-year-old Vinicius Junior!
It was announced earlier this week that Real Madrid had secured a deal for 16-year-old Brazilian prospect Vinicius Junior from Flamengo. The rumoured fee is believed to be a staggering £38.7m. That's not a misplaced decimal point, your read correctly. Almost £40m.

The incredible fee is officially the most ever spent on a teenager after Manchester United spent an initial £36m on Anthony Martial in 2015. The contrast between the two, however, is that Vinicius, as he is commonly known, has played under 20 minutes of senior football in his very short career to date. He has actually played fewer minutes of football than Martial has goals in the Premier League just to put the whole transfer into context. Incredible to think that any club, even one with the financial muscle of Real Madrid would be willing spend so much on such a player.

Incredible to think that any club, even one with the financial muscle of Real Madrid would be willing spend so much on such a player. Yes, he is clearly a talented young player and is seen as the "new Neymar" by coaches in Brazil but regardless of who is compared to there are no guarantees in football as we have seen time and again. In a world where money in football is heavily criticised and seen as something that is wrong with the game, this one really is as ridiculous as they come.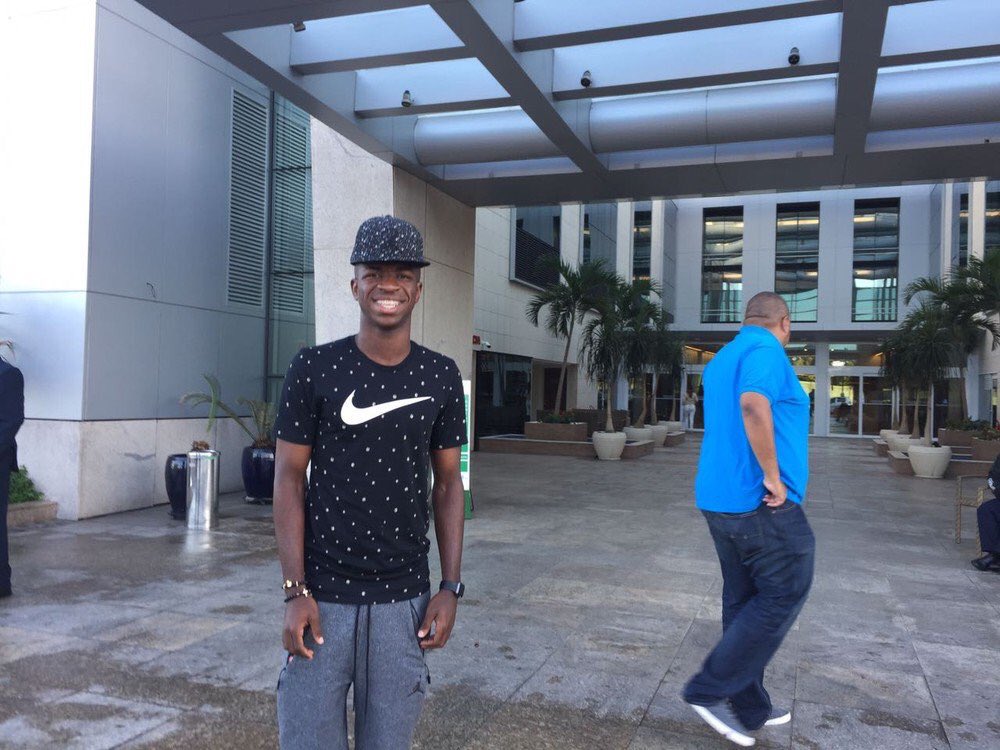 Real Madrid have agreed to sign 16-year old Brazilian Vinícius Júnior from Flamengo, for €45 million.
He hasn't made a senior appearance.
https://t.co/SNTSkmgAPg
Vinicius will only officially sign as a Madrid player in just over a year's time when he turns 18, but the deal is sealed ready and it is expected he will remain in Brazil a further year. The club has acted to tie up his signature as soon as possible after being linked with a host of top European clubs, however, the transfer doesn't show intent or a keenest to secure young talent ahead of any rivals. It simply proves how ridiculous the transfer market has become. It is difficult enough to accept that fees of £50million and above are run of the mill but now we seem to have a situation where a player in their teens who shows any real promise is suddenly worth around the £30m mark.

Scary to think that 10 years ago that exact fee was the Premier League record! What is it that has escalated these fees so much? Is it the sheer desire for clubs not to lose their young stars or do clubs literally now just have more money than sense? The answer probably lies somewhere in between the two but regardless of whatever the reason it's borderline insanity. It will certainly be interesting now to see how the young player performs and also how he copes with how he will inevitably be shunted into the limelight now. His name will be remembered by all and every game he plays he will be the player everyone watches out for. Even the best players struggle to cope with a huge transfer fee so this will be a big test of his own mental strength.

It will be a real shame to now see Vinicius classed as one of football's disappointments. He clearly has vast amounts of talent for arguably the biggest club in the world to stake so much on securing his services but it will count for nothing if he doesn't fulfil the hype. Madrid will certainly be hoping that they have the last laugh on the deal even if the fee is simply too much.