Red hot Andriy Yarmolenko gives West Ham an extra dimension
The Ukranian has been in outstanding form to start the season...
Background Image Via: Wikimedia Commons/Chelsea Debs. CC BY-SA 2.0.
In this day and age, every single Premier League squad is jam-packed with quality and talent. After all, that's why the English top-flight is almost always labelled as the most entertaining division within the sport. There's a shock right around the corner on any given matchday and that's exactly what keeps us all so engaged.
Amongst the sides who always possess the ability to cause an upset is West Ham. Under Manuel Pellegrini, The Irons have gone from strength-to-strength. An addition or two here and a small tinkering of the squad there, The Hammers can no longer be underestimated. Sitting in eighth place in the table as we head into the international break,
Their goals have come from two main sources. One somewhat expected as summer signing Sebastian Haller has hit the ground running, scoring four league goals in his first seven outings for his new side. The other is a pleasant surprise. Andriy Yarmolenko would make his return from serious injury at the season's start and the expectation was minimal. It'd take the Ukrainian time to recover and get back up to match fitness - or so we thought.
The 29-year-old has struck three times in his last four outings. All his goals came in games which led to points won for West Ham and at the end of the day, it's all boils down to your position in the table. Yarmolenko has had a positive effect where it matters most; all while other players in and around him, including Felipe Anderson and Manuel Lanzini, are seriously struggling.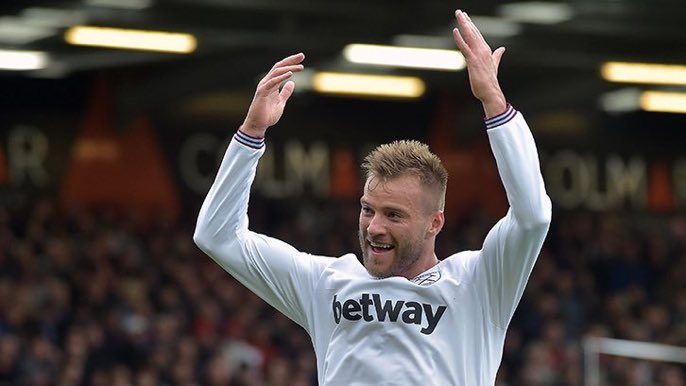 Yarmolenko: "I am happy because I love this game. Football is really important in my life, and right now I am really enjoying my time at this club. I'm happiest when I'm playing my best football. Of course, it's not my hundred per cent [right now], but I feel it coming."
https://t.co/TlxVy1QBBV
Everyone loves a success story. Make no mistake about it, Yarmolenko is exactly that. After struggling to acquit himself at Borussia Dortmund, the move to West Ham was welcome relief though an ACL rupture would keep him sidelined for over 250 days. It takes someone with real mental toughness to come back from that - and perhaps come out the other side an even better player.
It's Yarmolenko's directness, drive and determination which rubs off on the rest of the squad and makes him such a vital player for West Ham. It's probably why when he went down with injury, results at the London Stadium became far more inconsistent.
What's best about the scenario is that it couldn't happen to a nicer bloke. Yarmolenko isn't a player who strikes me as being in it for the money. He just wants to play the sport he loves week-in-week-out. He gets an unmatched enjoyment out of his profession and in this day and age, that's just superb to see.
I'd go as far as saying that right now, Yarmolenko is West Ham's best player. The exemplary attitude he's setting, both on and off the field, is rubbing off on his teammates and the whole club is reaping the rewards. Now if a few of his teammates can step up and follow in his footsteps, this is a team capable of enjoying a deep FA Cup run while perhaps challenging for a spot in continental competition for the 2020/21 term - and it all started with an unlikely source...